What Does Biden's Presidency Mean for Your Retirement Plan?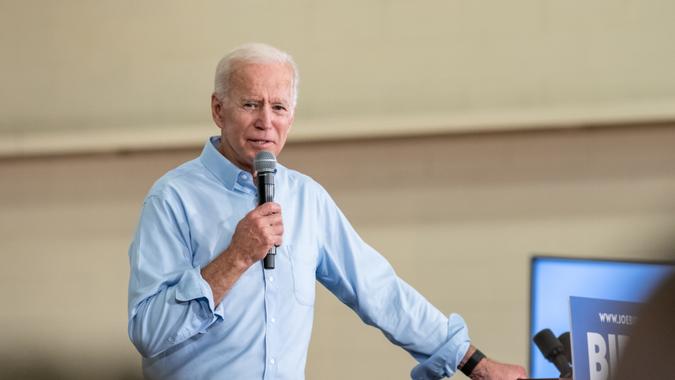 Crush Rush / Shutterstock.com
Once he takes over as president, Joe Biden will begin rolling out a number of measures that will impact retirement. "Current tax benefits for retirement savings provide upper-income families with a significant tax break, while providing a limited benefit for low- and middle-income workers," Biden's campaign website reads. "Biden will equalize benefits across the income scale, so working families also receive substantial tax benefits when they put money away for retirement."
Most individual contributions to employer-sponsored retirement plans such as 401(k) plans are made with pretax dollars, thus reducing one's taxable income — but the tax savings value here depends on the worker's marginal tax bracket. Under the current system, a taxpayer in the highest-earning bracket would see their federal tax bill reduced by 37% of however much they put into their retirement fund that year. A taxpayer in the lowest bracket of 10% would see a 10% reduction. The more you make the more you're able to save not just because you make more money, but because you can save a greater percentage of whatever you're able to put into retirement. This isn't a new system, but it's one that has drawn extensive criticism over time and hasn't helped solve the retirement crisis in the U.S.
See: What a Biden Presidency Means for Your Wallet
How Biden will equalize the tax benefits for retirement is not yet crystal clear, but policy changes are much more feasible now with a Democratic majority Senate. Equalizing retirement tax benefits could mean that the person making $40,000 a year would be credited 37% of their retirement contribution — just like the person making $400,000 a year — or it could mean the credits go down for everybody.
More From GOBankingRates