What Is 'Longevity Literacy' and How Can You Use It To Better Inform Your Retirement Saving?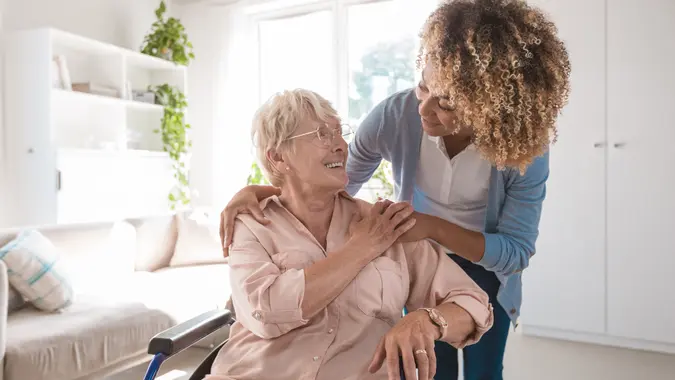 izusek / Getty Images
Planning for retirement can be complicated as there are not only many personal parameters to take into consideration, but macroeconomic factors, as well. But experts say that so-called "longevity literacy" is also an important aspect that can help make planning easier and secure a more comfortable financial future.
Longevity literacy refers to one's understanding of the implications of an increased lifespan, particularly in relation to retirement planning. As lifespans extend, it's not just about living longer, but also ensuring the quality of life during those extended years, said Eliza Arnold, co-founder at Arnie.
"With advances in medical science and improved living conditions, people are living longer. This longevity means retirement savings need to stretch further than ever before," said Arnold. "Longevity literacy isn't just about recognizing that we might live longer; it's about planning for those additional years in terms of health, finance, and lifestyle."
According to a TIAA Institute report, more than one-half of American adults — 53% — lack a basic understanding of how long people tend to live in retirement, a knowledge gap that can keep them from saving enough money to last as long as they live.
"Longevity literacy is an overlooked factor in addressing retirement preparedness," Surya Kolluri, head of the TIAA Institute, said in an article accompanying the report. "If you don't have a realistic understanding of how long you are likely going to live, you are missing one of the most foundational components of any plan: a time horizon. If we can improve people's longevity literacy, we can help create better retirement plans and increase their confidence."
Are You Retirement Ready?
The TIAA report found that workers with strong longevity literacy tend to be more confident they will have enough money to live comfortably throughout retirement: 69% are very or somewhat confident compared with 53% of workers with weak longevity literacy.
This lack of knowledge could also affect decisions such as when to start taking Social Security retirement benefits.
For instance, if you retire at age 62, the earliest possible Social Security retirement age, your benefit will be lower than if you wait, according to the Social Security Administration (SSA). Meanwhile, if you wait until your full retirement age (FRA) -67 if you were in 1960 or later and 66 if you were born between 1943 and 1954- you will get the full benefits.
According to Arnold, while it's difficult to predict exactly how long any individual will live, being longevity literate means preparing for the possibility of living beyond the average life expectancy.
"Being longevity literate also means understanding that it's not just about adding years to life, but life to years. This involves ensuring that retirement funds can cover medical expenses, leisure activities, and other costs that ensure a high quality of life in later years," she said.
In turn, the earlier one starts incorporating the principles of longevity literacy into their retirement planning, the more prepared they'll be for a longer, fulfilling, and secure life post-retirement, she added.
Finally, another implication is the impact on retirement products.
Are You Retirement Ready?
"Longevity literacy will inevitably change the way financial institutions offer retirement products. Individuals may start to seek products that guarantee income for longer periods, offer flexibility, and provide avenues for healthcare and other unforeseen expenses," she added.
More From GOBankingRates