Protect Yourself From These 10 Scams Targeting Retirees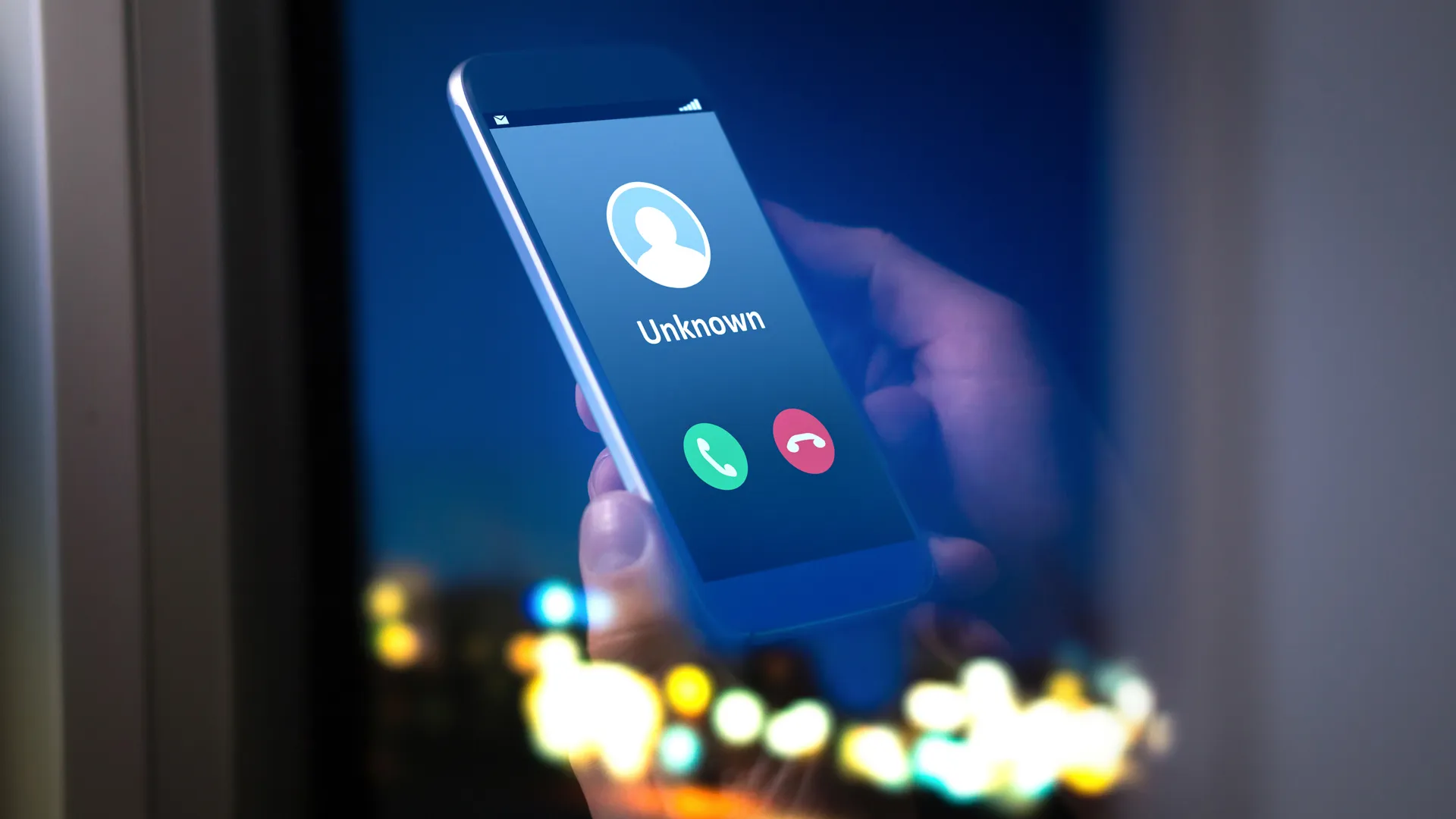 Imagine getting a call from an intimidating IRS representative who informs you of a big bill for back taxes. You need to make a payment immediately or risk arrest. Or maybe it's a call from a distraught relative. She needs money to cover her rent or she'll be evicted in the middle of winter.
Both are common scams that can dupe people of any age, but often target vulnerable seniors.
Click through to learn the most common types of scams, and how you can protect your loved ones — and yourself.
Standing Up to Scammers
Individuals can protect themselves by making trusted family members and financial advisers well aware of their money matters and informing them of any scam suspicions, said Patrick Simasko, elder law attorney and wealth preservation specialist at Simasko Law in Mount Clemens, Mich. And adult children should be actively involved in protecting a parent in need.
"Don't be shocked if your parent is defensive about this. They don't want to admit they were scammed or they might be embarrassed that they lost money," he said. "You need to be very diligent about wanting to help them and to be watchful because once the money is gone, they'll likely never be able to recover it."
Anyone can get scammed, even Hollywood A-listers. Here are 10 common scams where retirees are targeted:
Are You Retirement Ready?
The Social Security Scam
A scammer posing as an employee of the Social Security Administration calls with some good news: You'll be getting a cost of living increase. All you have to do is verify your personal information. Or, the caller may say he is following up on an application for Social Security benefits, Medicare Part D benefits or the like, according to Abby Eisenkraft, CEO of Choice Tax Solutions.
Don't Get Scammed
Never provide personal information over the phone if you didn't initiate the call, Eisenkraft advised. Call the Social Security Administration at 800-772-1213 to verify the legitimacy of any calls or messages you receive. Other experts recommend protecting your Medicare number as closely as you would your Social Security number or bank account information. Medicare scams, such as billing for services that were never delivered or selling seniors unneeded services or devices, is one of most common types of financial fraud.
IRS Scams
Scammers posing as IRS representatives may call, threaten you and demand immediate payment of a fictitious tax debt. Or they could take a more positive track, said Eisenkraft.
"The latest scam is an email, supposedly from the IRS, that tells you officials have recalculated your 2014, 2015 and 2016 tax returns, and you have a refund due," she said. "They ask you to click on a link." To avoid tax fraud, keep an eye out for these common tax scams.
Don't Get Scammed
If there is an actual tax problem or readjustment, the IRS will never initiate contact via phone or email — it always sends notices first, Eisenkraft said.
"They will never threaten you with a lawsuit, arrest or deportation," she said. "If you are not sure, hang up and call the IRS at 800-829-1040 or contact a tax professional for help."
Are You Retirement Ready?
The Grandkid Scam
One of the most common telephone scams starts with a phone call from an unknown number. The caller plants the idea that she is a granddaughter or other loved one. She might say she is now in jail and needs bail money, or is in the hospital and can't find her wallet. "It's always an emergency, and you must wire money ASAP to help them out," said Corey Vandenberg, a financial professional with 17 years of experience as a community banker.
Don't Get Scammed
Never "guess" the name of the loved one who prompts you to do so in a call and be extremely cautious about wiring money. Some services don't always require identification from those picking up funds, especially if the caller establishes a test question with you that will give her access to the wire transfer. In general, be very wary about any high-pressure tactics that demand immediate funds in the form of wire transfers, gift cards, prepaid credit cards and the like. You still have recourse if you're a victim of a cashier's check scam.
The Computer Virus Scam
According to a recent survey by Home Instead Senior Care, 67 percent of U.S. seniors who access the internet regularly have been the victim or target of at least one common online scam or hack, including 28 percent of surveyed seniors who said they've mistakenly downloaded a virus. One of many internet scams, the process could start when unsuspecting computer users open a link attached to an unsolicited email. The bad link immediately produces a popup screen with a 1-800 number that's supposedly from your computer operating system's manufacturer, urging you to call, said Vandenberg.
"The 'tech' then asks for permission to scan your computer and remove the terrible virus — that technically was put there by them. When they 'find it,' they then say that you need to pay for protection to prevent this from happening again and that they will provide tech support for life for $500, $495, $300, whatever the person will agree to," he said.
Are You Retirement Ready?
Don't Get Scammed
In another common variation on this email scam, Eisenkraft, the tax professional, said cyberthieves will send you emails that appear to be from a trusted source: your bank, your friend, your tax professional, organizations you deal with frequently.
"But, if you look carefully, it's a spoofed email address or a very similar email address that has such a slight change that it would be difficult to detect with just a quick glance," said Eisenkraft, who is a chartered retirement planning counselor in addition to her tax expertise. "They are trying to get you to click on a link or open an attachment so that you download malware onto your system so they can steal keystrokes or remote into your system."
Check your emails carefully and make it a habit not to click on any links unless you are positive they're safe. Run your antivirus software automatically on a regular basis.
Sometimes the scams are perpetuated for years — these con artists left behind a long trail of victims.
The Employment Scam
According to Eisenkraft, scammers post fake job offers on various online job boards.
"They will use or sell the personal information that you provided on the job application," she said. "Other scammers see resumes posted on the boards and contact you as a fake employer to get more personal information."
Don't Get Scammed
Experts at the online job board Virtual Vocations recommend never clicking on links in ads or unsolicited emails that could infect your computer with a virus or send you to a phony job application designed to collect personal information. Start your job search by thoroughly researching potential employers and remember to safeguard sensitive financial information. Keep in mind that legitimate employers don't require data such as your Social Security number until after you've accepted a job.
Are You Retirement Ready?
The Veterans' Benefits Scam
Veterans are subject to numerous retirement scams related to their military benefits. For example, callers might offer a cash payout in exchange for a veteran's disability or pension payments. Also, unscrupulous advisors might tell veterans they can get additional government benefits, Eisenkraft said.
Don't Get Scammed
The best way to protect yourself against scams is by understanding your benefits and being savvy about scams. AARP and the U.S. Postal Inspection Service launched Operation Protect Veterans to help raise awareness of common swindles. Finally, don't hesitate to contact your state veterans' affairs agency if you have questions.
The Jury Duty Scam
A scammer will call you, posing as a government official. The caller cautions that you will be facing serious jail time because you did not respond to a notice informing you of jury duty. You say you never received the notice, and the scammer tells you that you can avoid jail if you pay a small fine.
"First, they will ask you to confirm your Social Security number, so they can make sure you are the correct person since you didn't get the notice," Eisenkraft said.
Other variations of this scam may start with calls or emails from fictitious debt collectors or even people claiming to represent charitable organizations who ask for payment or donations in the form of gift cards or prepaid credit cards.
Don't Get Scammed
Court systems will never collect fines for missed jury duty. And, as with any call or email, you should never give out payments or personal information unless you initiated the contact and you know exactly who you are dealing with.
The Home Repair Scam
These scammers often go door to door in neighborhoods that recently sustained significant storm damage. Others might offer a "free" inspection, only to inform you of dangerous damage to your roof, chimney or other housing feature. This crafty "contractor" might offer to do the work for a reasonable price in exchange for a 20 percent deposit, and never show up to do the job.
Don't Get Scammed
Ron Long, director of regulatory affairs and elder client initiatives for Wells Fargo Advisors, recommends against hiring anyone before doing your own research. "Only hire reputable repair shops that you yourself contact because you have the need."
Are You Retirement Ready?
The Lottery Scam
This scam often starts with a call or email stating you have won the lottery overseas, but must pay a processing fee or wire money in order to receive your reward.
Don't Get Scammed
Long's avoidance advice is simple on this one. "Hang up. Never respond to an email making the claim either. No legitimate lottery requires winners to pay fees."
The Romantic Request Scam
Increasingly, scammers will establish fictitious identities on social media networks or online dating sites with the express purpose of bilking lovestruck victims out of money.
"These scams often prey on the isolation of seniors and those seeking companionship," said Long. "Frequently initiated online, the new love interest will work to gain the trust of the senior and use this 'newfound love' as a basis to request money."
The victims of financial fraud aren't always older. In fact, scams cost the American economy $50 billion a year, impacting one in four households, according to the Better Business Bureau. But the bank accounts of women over 50 tend to take the biggest financial hit from these romantic request scams, according to FBI data.
Don't Get Scammed
"There never is a reason to send money to someone you meet online," Long said. "This is especially true when you have not met in person. Identities and backgrounds can be and often are faked. Save your love for somebody you can see."
Scammers are developing new tactics all the time, so Long recommends taking some steps including using direct deposit for Social Security and other checks, registering your residential and wireless phone numbers on the National Do Not Call registry at donotcall.gov, consulting trusted advisors such as financial professionals before making major money choices and simply being skeptical when it comes to your pocketbook.
"Many impostors will try to convince you that you owe the government money, or that your grandchild is in trouble, or that your life will improve significantly if you would just send money immediately. They direct you to provide credit card information or a check routing number," he said. "The best way to protect yourself is to be able to identify when you've been targeted by a con artist."