Removing Social Security Tax in Utah Has Bipartisan Support — In the Meantime, There's a Credit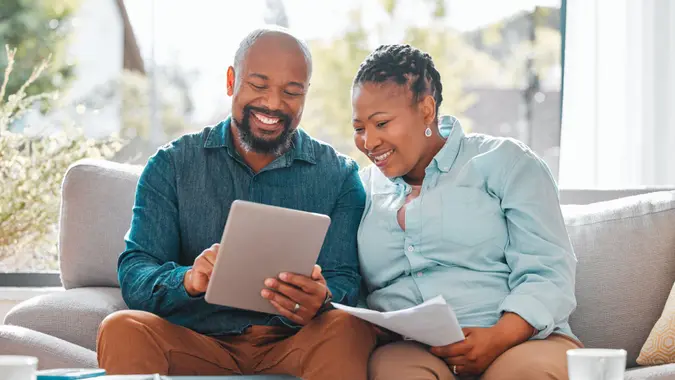 PeopleImages / Getty Images/iStockphoto
The vast majority of Social Security recipients don't have to pay state income taxes on their benefits, but that's not the case everywhere. Eleven states still impose income taxes on Social Security. In one of those states, Utah, there's bipartisan support to end the taxes, but so far no legislation has been passed to do so.
An AARP poll conducted last month found that most Utah voters want the state to eliminate the income tax on Social Security benefits. Roughly two-thirds of Utah voters support ending the taxes, including 69% of Republicans, 67% of Democrats and 65% of independents.
Support is strong among all age groups — even younger Utahns who are a long way from collecting Social Security support the move. More than half (54%) of voters aged 18- to 34-years-old say state income taxes on benefits should end. Two-thirds of those aged 35-49 say the same thing, as do three-quarters of those aged 50 and older.
The hope is that lawmakers will change the policy when the 2023 General Session of the Utah legislature convenes on Jan. 17. The AARP is among the groups urging Gov. Spencer Cox and other Utah lawmakers to put a priority on eliminating the tax. At least two legislators — Rep. Walt Brooks and Rep. Norman Thurston — have opened bill files addressing the issue, the AARP noted.
Are You Retirement Ready?
"During this time of unprecedented inflation, Utahns are paying more to heat and cool their homes, put groceries on their tables, bring home and take their lifesaving medicines, and put gas in their tanks," Danny Harris, AARP Utah director for advocacy, said in a statement. "Entirely removing the state tax on Social Security benefits is the first step the Utah Legislature can take to provide tax relief to more Utahns."
According to the AARP, Utah uses the federal formula to calculate how much Social Security income is taxable at the state tax rate — currently 4.85%. However, Social Security recipients do get a full or partial credit on those taxable benefits. 
Couples and heads of households in Utah who report yearly income of $62,000 or less, and individual tax filers reporting $37,000 or less, qualify for a full tax credit on their benefit income. Those earning more can still get a partial break on their benefits, with the tax credit reduced by 25 cents for each dollar above the income thresholds.
In addition to Utah, the other remaining states that tax Social Security benefits are Colorado, Connecticut, Kansas, Minnesota, Missouri, Montana, Nebraska, New Mexico, Rhode Island and Vermont. Two states fell off the list over the past year: North Dakota and West Virginia.
More From GOBankingRates