What Social Security Will Look Like When You Retire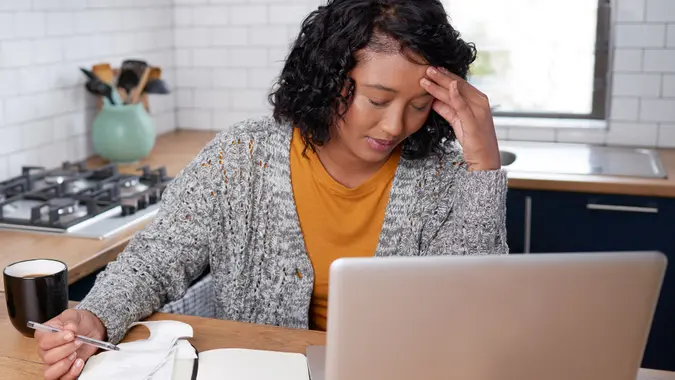 Meeko Media / iStock.com
In the words of the Social Security Administration, "Social Security was created to promote the economic security of the nation's people." But exactly how much "security" Americans will have may very well depend on the generation in which they live — and the determination of the U.S. Congress. This is due to a number of factors, from the diminishing Social Security Trust Fund — which administrators say may run out by 2033 — to the rising longevity of American citizens.
With more and more older Americans relying on Social Security, this places an increasing burden on current workers to fund their benefits. What this all comes down to is that Social Security may look very different for you depending on when you retire. Here's a look at some scenarios, broken down by generation.
Baby Boomers
Baby boomers are generally considered as having been born between 1946 and 1964, making them roughly 59 to 77 as of 2023. In other words, Baby boomers are either already actively drawing Social Security or will do so within the next three to 11 years. For the most part, Social Security will look the same for baby boomers as it does now. But once 2033 arrives, baby boomers may have to endure some cuts. It's anticipated that Congress will act long before 2033 to help shore up Social Security, but if things are left unchanged, benefits may be cut by about 20%. It's debatable whether things will be worse for older baby boomers — who will already be used to enjoying their higher benefits — or for the youngest baby boomers, who may only experience lower benefits for their entire retirement.
Are You Retirement Ready?
Take Our Poll: Are You Concerned About the Safety of Your Money in Your Bank Accounts?
Generation X
Generation X refers to those born between 1965 and 1979. This puts them at the ages of 43 to 58 as of 2023. By 2033, when the Social Security Trust Fund may run out, Gen Xers will be 53 to 68. This means that some of them will be filing for Social Security for the first time right when the Trust Fund is anticipated to be running out. But according to a 2020 poll from the Longevity Project and Morning Consult, 64% of Gen Xers still believe that Social Security will be there for them.
Historically, legislative changes have always kept Social Security solvent, but while there has been talk of Social Security reform, nothing is currently on the table in Washington. Due to the demographics of the country, the only options seem to be increasing taxes or reducing payouts. As Gen Xers approach retirement, the choice made by Congress should be evident.
Millennials
A 2022 poll by the Nationwide Retirement Institute noted that 47% of millennials feel it's unlikely they'll ever receive any Social Security benefits. That's a lot of foresight for a generation that is only 29 to 43 years old. The experts at Barron's magazine seem to agree, writing in a 2022 article that "Millennials will see major cuts in Social Security." One of the ways these cuts could come into existence is not through actual reductions in payouts but by a further increase to "full retirement age," which for the purposes of Social Security is currently 67 for most Americans. If millennials use their relatively younger age as a benefit, however, they still have plenty of time to shore up their own savings. According to a report by HealthView Services, the average millennial would just need to sock away an additional $21 to $33 in their 401(k) plan to make up for the Social Security shortfall.
Are You Retirement Ready?
Generation Z
Generation Z has the most uncertainty ahead of them when it comes to how Social Security will look. This is because those in this generation are only 11 to 28 years old. Some Gen Zers won't be filing for Social Security benefits for 59 years! For that reason, it's hard to predict with any accuracy exactly what the state of Social Security will be. But Gen Zers themselves seem to be preparing for the worst. 
According to the same Longevity Project and Morning Consult poll, only 38% of Gen Zers felt that they would receive any benefit at all from Social Security. Data from the Wall Street Journal seemed to support that finding in 2023, when it solicited responses from Gen Zers about their feelings regarding Social Security, with most of the published responses showing little faith in Social Security reform. On the plus side, however, responses to the Wall Street Journal indicated that Gen Zers were more likely to take things into their own hands, starting early to prepare their own retirement savings rather than relying on the federal government.
More From GOBankingRates
Are You Retirement Ready?