Current Review: Checking Account Features for the Tech-Savvy Customers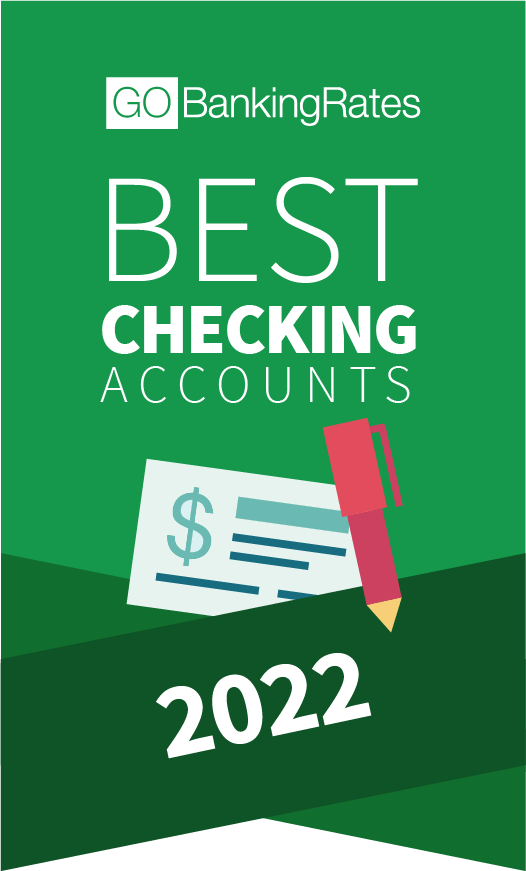 GOBankingRates Score
Quick Take: Current is a financial technology company that provides banking services (through Choice Financial Group). As such, their checking account features are designed with the tech-savvy consumer in mind, including no fees or minimums. Current is online only, with no physical branch locations. They offer a basic checking account, a premium checking account and teen checking.
Technology
Fees
Debit Card Features
Money Management Tools
How did we calculate this?
Every financial institution has its advantages and disadvantages — the key is finding one with the advantages you need and the disadvantages you can live with. Here's what's to like about Current. 
Pros
There is no minimum opening balance or account balance requirement.
Free budgeting tools are available in the app.
You can get points redeemable for cash back by using your debit card at select merchants.
You can instantly transfer funds to other Current members with no fees.
Cons
To get additional features, like getting paid up to two days early and overdrafts up to $100 and no overdraft fees, and instant gas hold removals, you need to upgrade to a Premium account, which costs $4.99 per month.
Current has no physical locations -- it's online only.
Overview of Current
Current is a fintech company, not a bank. Its banking services are provided by Choice Financial Group, Member FDIC. As such, they have more of a technology focus than a banking focus. 
Current's mobile app is robust and includes spending and budgeting tools. You can get a notification on your phone every time you use your debit card or get a direct deposit, which includes your available spending balance, so you'll always know how much money you have.  
Current members can earn points for using their debit card at participating merchants. Those points can then be redeemed for cash. This is a perk that's reserved for credit card users at most banks, so it's nice to see it available for debit card users.  
GOBankingRates has ranked Current Bank's checking account offerings among the Best Checking Accounts of 2022.   
Current Product Offerings: Basic Checking Account
The basic checking account offered by Current Bank features no minimum deposit and no monthly fees. Customers get a Visa debit card that earns cash back every time the card is swiped. The mobile app includes budgeting and money management tools.   
For $4.99 per month, customers can upgrade to the Current Bank Premium checking account, which has additional features. These include overdrafts up to $100, with no overdraft fees, faster direct deposits and immediate removal of gas station holds.
Teen banking allows parents to provide an allowance to their teens and monitor their spending. Each teen gets their own debit card. Parents can block specific merchants and get a notification whenever the card is used. They can even require that chores be completed prior to the allowance being transferred to the teen's card. Teen banking costs $36 per year for each teen.
Best Features of Current
Here's more detail on how GOBankingrates arrived at the score for this year's review of Current. Take a look at some of its top features.
Technology 
As a fintech company, Current has a strong focus on technology. The app provides extensive money management tools to track your spending and stay within your budget. You can get instant balance notifications every time you swipe your debit card when your direct deposit arrives, and when a hold is removed, so you always know what your balance is.
Current's mobile app is solid, with an Apple Store app rating of 4.7 out of 5 stars, and a Google Play app rating of 4.6 out of 5 stars.
Fees 
Current members pay no monthly fee for the basic account. There are also no minimums to open or maintain your account.  
There is also a premium membership, which has a monthly fee of $4.99. This level includes early direct deposit, overdrafts up to $100 and no fees, and instant removal of debit card holds at gas stations. Premium members also get up to 15x points when using their debit card at participating merchants.  
Debit Card Features 
Current is part of the Allpoint ATM network, with over 40,000 ATMs nationwide. This means that Current members can use these ATMs for free.
Money Management Tools 
The mobile app includes tools to manage your finances, including spending insights on the home screen. You can also set up savings 'pods' that let you save for specific goals.
Editor's Favorite  

Earning points by using your debit card, which you can then redeem for cash, is a big win for those who don't like to use a credit card for everyday purchases. 
Current vs. Competitors 
Current stands out from other similar companies such as online banks, due to the simplicity of its model. The basic membership is no-frills but includes the features that most people need. You can deposit funds, get cash anywhere and pay with your debit card. It also has a mobile app that can do almost anything a bank branch can do — maybe even more, with its spending notifications and budgeting tools. 
Current vs. Chime
Chime offers no-fee, no-minimum accounts, like Current, but does not give you points for using your debit card. Chime embers have access to over 60,000 ATMs compared to 40,000 for Current.
Current vs. Step
Step is focused on providing banking services for teenagers that are linked to their parents' accounts. Parents can provide their teens with a debit card that limits their spending to the amount that's in their account. Step does not, however, offer other products for parents, so they need to have a separate account at Step.
Current vs. Ally Bank
Ally Bank is another online bank to consider. Ally is a full-service bank, offering checking, savings, lending and investment products. While most families can find all the banking products they need at Ally, they do not have an account that's specifically for teens to help them become financially literate.
Final Take 
If you're looking for a basic, online checking account, Current is certainly worth a look. If you can part with the extra $4.99 per month, however, the perks associated with the premium membership, like instant release of gas holds and overdrafts up to $100 with no overdraft fees, may be worth your while.  
Current FAQ
Here are the answers to some of the most frequently asked questions about Current.
How can I get a Current account?

It takes just a few minutes to sign up. Go to the Current site and enter your mobile number. They'll text you a link, where you can fill in your information and go.

How do I deposit money into my Current account?

You can link another account to your Current account and transfer money. Or you can deposit a check of up to $2,000 in the mobile app by taking a picture and filling in the information.

Are funds in a Current account FDIC insured?

Funds in a Current account are insured up to $250,000. FDIC insurance is provided by the issuing bank, Choice Financial Group, Member FDIC.

Is Current Bank a real bank?

Current is a financial technology company, not a bank. Banking services are provided by Choice Financial Group, Member FDIC.
Data is accurate as of Jan. 11, 2022, and subject to change.
Editorial Note: This content is not provided by Current. Any opinions, analyses, reviews or recommendations expressed in this article are those of the author alone and have not been reviewed, approved or otherwise endorsed by Current.