Fetch Rewards Review: Is It a Legitimate Way To Earn Gift Cards?
GOBankingRates Score
Fetch Rewards
Quick Take: Fetch Rewards offers a simple way to earn points for making everyday purchases in-store or online. To get started, all you have to do is submit receipts of recent purchases. The points you earn can be redeemed for gift cards. Keep reading to find out how Fetch works and whether the app is right for you.
Rewards
Earning Points
User Experience
Security
How did we calculate this?
Pros
User-friendly interface
Bonus points just for signing up
Gift cards are delivered quickly after you redeem your Fetch Rewards points
Cons
No cash back for points redemption
Earn minimal points when not purchasing items listed under Special Offers
Fewer offers and specials compared to competitors
Fetch Rewards Overview
The Fetch Rewards mobile app is a way to scan printed receipts and submit e-receipts to earn points that you can trade for gift cards to some of your favorite stores. You can also refer friends for points or earn rewards points by purchasing specific brands during their promotional periods.
Make Your Money Work For You
You can scan receipts from:
Grocery stores
Retail stores
Pet stores
Gas stations
Convenience stores
Fetch Rewards Key Features
The Fetch app essentially pays you for shopping via gift cards, cash sweepstake entries or even charitable donations. You simply upload your digital receipt, or a picture of your physical receipt and each time you do so you earn points. The more points you earn the more you can redeem for gift cards to your favorite stores. 
The following categories are part of what makes Fetch Rewards such a well-rated app.
Fetch Rewards Program
After you download the app and create an account, you just have to buy from participating brands that will be listed for you. By turning in receipts, you'll earn points that can be traded for gift cards. You can connect your Amazon account and email address to earn points for online purchases, too. To earn the most rewards, take advantage of Fetch's partner retailers. Plus, when you cash in your Fetch Rewards points after shopping you can get a free gift card to some of the following major retailers.
Make Your Money Work For You
To claim gift card rewards, you'll need to have enough points to get a card with a balance of at least $3 and up to $50.
Ways To Earn Fetch Rewards
Scan receipts and earn at least 25 points for each one. Some store brands offer more points than others. If your receipt contains specific items on promotion with Fetch, the receipt may earn you up to 50 points. Typically, 1,000 Fetch Rewards points are equal to $1.00 and you get 750 bonus points when you scan in your first receipt. Here are some key ways to earn Fetch Rewards. 
You can scan up to 35 printed receipts in a seven-day rolling period. Because it's a rolling period, you can scan new receipts each day as receipts from seven days ago fall outside of the window.
When you visit the homepage of the Fetch app, also called the Discover page, you'll see special offers that can earn you thousands of bonus points. Examples include:
Grocery items

Pet products
Over-the-counter medications

GoodRx
Make sure your purchase qualifies for the special offer by tapping on the offer promotion and scrolling down to read the disclaimers. Some stipulations include:
Purchasing a specific product flavor
Purchasing a specific product size
Spending a certain dollar amount
Buying two or more products within a brand
Buying items from participating brands
Make Your Money Work For You
User Experience
The Fetch Rewards app offers a fairly simple user experience when it comes to scanning and uploading receipts. Once you choose the "Snap" button, the app will walk you through the process. E-receipts don't require scanning.
By just staying the course and scanning in your receipts, you can slowly and steadily increase your amount of Fetch Rewards points. To see how many points you have you can simply click on the Rewards icon in the app. You usually need around 3,000 points to start cashing them in for gift cards. However, Fetch also offers other things to put your points towards.
Sweepstakes entries: One sweepstake entry can be redeemed for 100 points which you can do multiple times for multiple entries. Each entry is a chance to win a prepaid Visa card valued at either $100 or $500.
GoodRx: When you download the Fetch app you get a complimentary GoodRx card. This way you can earn points on your pharmacy visits as well as save money on your prescriptions.
Security
Fetch Rewards does have some security measures in place, but most of the responsibility falls on you. The website recommends using a unique password for Fetch Rewards that you don't use for any other account. If information is compromised in a data breach, fraudsters may use a compromised password to try and access your other accounts. With unique passwords, you prevent this from happening.
Make Your Money Work For You
Comparable Options 
If you're interested in earning more from your everyday purchases, there are other apps that are comparable alternatives or they could even complement Fetch Rewards.
Upside
If you would like to expand beyond the categories Fetch Rewards offers, the Upside app focuses on offering cash-back rewards on purchases made at grocery stores, gas stations and restaurants. Considering gas prices these days, Upside could turn into a lucrative way to save on gasoline.
Rakuten
Rakuten is one of the best-known cash-back apps with over 3,500 stores you can earn rewards from. You can also earn and save on travel purchases such as hotels, flights and rental cars. To start their cash accrual off right, new members can also earn a $10 bonus for spending at least $25 on eligible purchases within 90 days of signing up.
Is Fetch Rewards Legitimate?

If you're concerned about whether Fetch Rewards is legitimate, you should know that it has ratings of 4.8 out of 5 stars on the App Store, based on over 3 million user ratings, and 4.6 out of 5 stars on Google Play, based on over 500,000 reviews. It also has a score of 4.6 out of 5 and a rating of "excellent" on Trustpilot, based on reviews from almost 400 users.
Make Your Money Work For You
How To Sign Up for Fetch Rewards
Signing up for Fetch Rewards is simple. Download the app and add an email address and password. The remainder of the directions are pretty simple to follow, so you can start earning points right away. 
Is Fetch Rewards Right for You?
If you're a frequent shopper in-store or online, Fetch is an easy way to earn rewards. You can check the app ahead of time to see what special offers are available before shopping. Even if you don't, any points for qualifying purchases are credited to your account automatically. There's no need to select offers you want to participate in. Plus, you can earn a minimum of 875 points per week for scanning 35 receipts, even without any special offers.
Final Take: Is Fetch Rewards Worth It?
It is important to consider both the benefits and drawbacks of using an app like Fetch. For something like shopping that is already part of your daily routine, why not see if you can save some money or get rewarded with free gift cards? 
Make Your Money Work For You
As everything gets more expensive, finding ways to save is crucial. Fetch Rewards is a great option for earning rewards on purchases you'd likely make anyway. Simply download the app and do a little research on the offers so you can start scanning receipts and earning points for gift cards.
Fetch Rewards FAQ
Here are the answers to some commonly asked questions about Fetch Rewards.
Can Fetch Rewards steal your money?

Fetch Rewards can't steal your money. However, it's wise to be cautious and secure your personal information by having a strong password.

What is the downside of Fetch Rewards?

If the receipts you are scanning are not part of the special offers or participating brand purchases, Fetch may not be the right rewards app for you. Often your balance will only increase for the minimum amount of 25 points per grocery receipt, and as it typically takes 1,000 points to earn $1.00, this could be slow going for you.

How much money is 1,000 points on Fetch Rewards?

On average, 1,000 points on Fetch Rewards is worth $1.00.

How much are 500 Fetch points worth?

As 1,000 points on Fetch Rewards is estimated to be worth $1.00, 500 points on Fetch Rewards would be worth about 50 cents.

Where can Fetch Rewards be used?

By shopping at grocery stores, supermarkets, club wholesalers or convenience stores that carry the featured products, brands or Special Offers listed on the app you can earn Fetch Rewards points. When you earn enough points, you can redeem them for gift cards at any of the following stores.

Amazon
Walmart
Target
Starbucks
Airbnb
Dunkin'
CVS Pharmacy
Chipotle
Ulta Beauty
Uber

Is Fetch Rewards safe?

Yes, your information is secured and stored the same way your Amazon account is, as these two accounts can be linked for ease of use. Fetch is a legitimate app designed to reward you for scanning your shopping receipts.

How many Fetch points is $1.00?

$1.00 is estimated to be worth about 1,000 earned Fetch points.
Caitlyn Moorhead contributed to the reporting for this article.
Information is accurate as of Jan. 26, 2023. 
Editorial Note: This content is not provided by any entity covered in this article. Any opinions, analyses, reviews, ratings or recommendations expressed in this article are those of the author alone and have not been reviewed, approved or otherwise endorsed by any entity named in this article.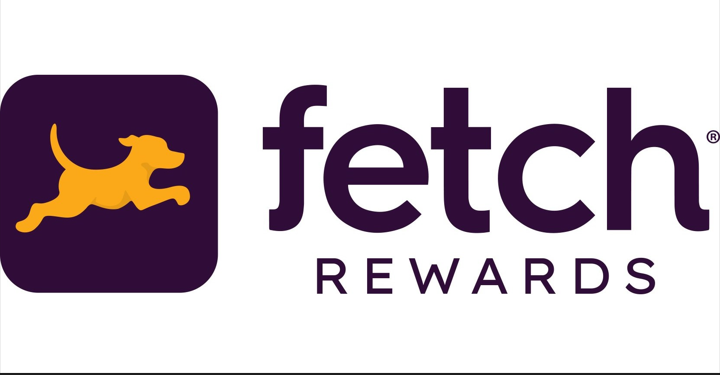 Take Advantage of our Best Offer(s)
Make Your Money Work For You