Fetch Rewards Review: Is It a Legitimate Way To Earn Gift Cards?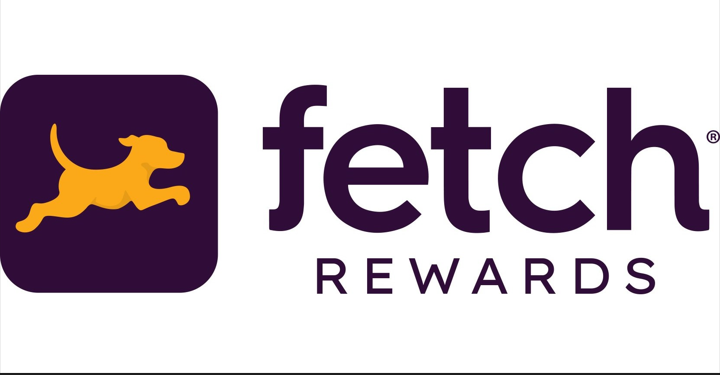 GOBankingRates Score
Quick Take: Fetch Rewards offers a simple way to earn points for making everyday purchases in-store or online. To get started, all you have to do is submit receipts of recent purchases. The points you earn can be redeemed for gift cards. Keep reading to find out how Fetch works and whether the app is right for you.
Rewards
Earning Points
User Experience
Security
How did we calculate this?
Pros
It's easy to earn points
Dozens of reward options
Easy to find answers in the FAQ section of its website
Cons
It can take time for points to add up
Receipt scans must be precise
You may not feel comfortable linking account login information to the Fetch app
Fetch Rewards Overview
The Fetch Rewards mobile app is a way to scan printed receipts and submit e-receipts to earn points that you can trade for gift cards to some of your favorite stores. You can also refer friends for points or earn rewards points by purchasing specific brands during their promotional periods.
You can scan receipts from:
Grocery stores
Retail stores
Pet stores
Gas stations
Convenience stores
Make Your Money Work For You
Key Features
The following categories are part of what makes Fetch Rewards such a well-rated app.
Rewards
By turning in receipts, you'll earn points that can be traded for gift cards. You can connect your Amazon account and email address to earn points for online purchases, too. To earn the most rewards, take advantage of Fetch's partner retailers, including:
Barnes & Noble
Best Buy
Lowe's
Walmart
It's easy to claim smaller rewards without waiting for your points to add up to claim a larger reward. To claim gift card rewards, you'll need to have enough points to get a card with a balance of at least $3 and up to $50.
Earning Points
Scan receipts and earn at least 25 points for each one. Some store brands offer more points than others. If your receipt contains specific items on promotion with Fetch, the receipt may earn you up to 50 points.
You can scan up to 35 printed receipts in a seven-day rolling period. Because it's a rolling period, you can scan new receipts each day as receipts from seven days ago fall outside of the window.
Make Your Money Work For You
When you visit the homepage of the Fetch app, also called the Discover page, you'll see special offers that can earn you thousands of bonus points. Examples include:
Magazine subscriptions
Grocery items
Pet products
Over-the-counter medications
Make sure your purchase qualifies for the special offer by tapping on the offer promotion and scrolling down to read the disclaimers. Some stipulations include:
Purchasing a specific product flavor
Purchasing a specific product size
Spending a certain dollar amount
Buying two or more products within a brand
User Experience
The Fetch Rewards app offers a fairly simple user experience when it comes to scanning and uploading receipts. Once you choose the "Snap" button, the app will walk you through the process. E-receipts don't require scanning.
The Fetch app detects special offer purchases on your receipts automatically. You don't need to take any extra steps to claim points for a special offer you saw in the app.
Security
Fetch Rewards does have some security measures in place, but most of the responsibility falls on you. The website recommends using a unique password for Fetch Rewards that you don't use for any other account. If information is compromised in a data breach, fraudsters may use a compromised password to try and access your other accounts. With unique passwords, you prevent this from happening.
Make Your Money Work For You
How Fetch Rewards Stands Out
Fetch Rewards has plenty of ways to earn points for gift cards. When someone signs up for a new Fetch Rewards account using your referral code, you each get 2,000 bonus points. You get 2,000 points when they create an account, and they get 2,000 points after scanning their first receipt. There is no limit on the points you can earn for referring friends to sign up for the Fetch app.
Comparable Options 
If you're interested in earning more from your everyday purchases, there are other apps that are comparable alternatives or could complement Fetch Rewards.
Upside
If you would like to expand beyond the categories Fetch Rewards offers, the Upside app focuses on offering cash-back rewards on purchases made at grocery stores, gas stations and restaurants. Considering gas prices these days, Upside could turn into a lucrative way to save on gasoline.
Rakuten
Rakuten is one of the best-known cash-back apps with over 3,500 stores you can earn rewards from. You can also earn and save on travel purchases such as hotels, flights and rental cars. To start their cash accrual off right, new members can also earn a $10 bonus for spending at least $25 on eligible purchases within 90 days of signing up.
Make Your Money Work For You
Is Fetch Rewards Legitimate?
If you're concerned about whether Fetch Rewards is legitimate, you should know that it has ratings of 4.8 out of 5 stars on the App Store, based on 2.6 million user ratings, and 4.6 out of 5 stars on Google Play, based on about 473,000 reviews. It also has a score of 4.5 out of 5 and a rating of "excellent" on Trustpilot, based on reviews from 92 users.
Fetch Rewards also partners with major brands, including Starbucks, L'Oréal Paris, Colgate, Dove, Sara Lee, Pepsi and more.
How To Sign Up for Fetch Rewards
Signing up for Fetch Rewards is simple. Download the app and add an email address and password. The remainder of the directions are pretty simple to follow, so you can start earning points right away. 
Is Fetch Rewards Right for You?
If you're a frequent shopper in-store or online, Fetch is an easy way to earn rewards. You can check the app ahead of time to see what special offers are available before shopping. Even if you don't, any points for qualifying purchases are credited to your account automatically. There's no need to select offers you want to participate in. Plus, you can earn a minimum of 875 points per week for scanning 35 receipts, even without any special offers.
Make Your Money Work For You
Final Take
As everything gets more expensive, finding ways to save is crucial. Fetch Rewards is a great option for earning rewards on purchases you'd likely make anyway. Simply download the app and do a little research on the offers so you can start scanning receipts and earning points for gift cards.
Fetch Rewards FAQ
Here are the answers to some commonly asked questions about Fetch Rewards.
What is the downside of Fetch Rewards?

Fetch Rewards requires you to scan store receipts carefully. If not done properly, vital information on the receipt may not upload, and points ultimately won't be credited to your account.

Can Fetch Rewards steal your money?

Fetch Rewards can't steal your money. However, it's wise to be cautious and secure your personal information by having a strong password.

How many dollars is 1,000 points on Fetch Rewards?

To calculate how much points are worth, keep in mind that 1,000 points are generally the equivalent of $1. 
Cynthia Bowman contributed to the reporting for this article.
Information is accurate as of Aug. 18, 2022.
Editorial Note: This content is not provided by any entity covered in this article. Any opinions, analyses, reviews, ratings or recommendations expressed in this article are those of the author alone and have not been reviewed, approved or otherwise endorsed by any entity named in this article.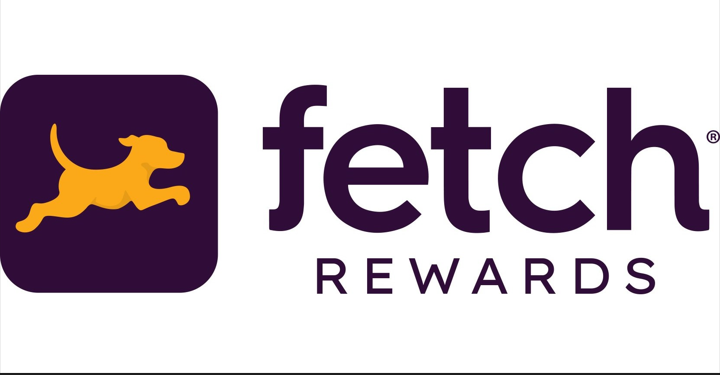 Take Advantage of our Best Offer(s)
Make Your Money Work For You