Kashkick Review 2022: Earn Cash for Taking Surveys
GOBankingRates Score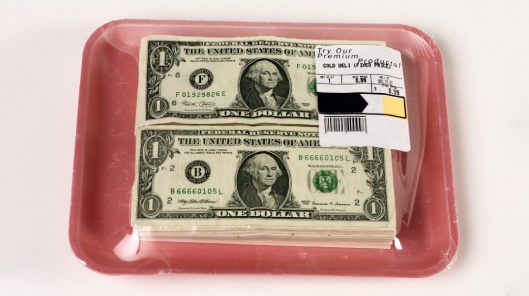 Quick Take:
Kashkick is a "get-paid-to" platform that provides paid opportunities such as
taking surveys
, watching videos and more. Users complete activities to earn cash and can deposit them directly to their PayPal account once they reach a minimum of $10 in their Kashkick account. Signing up is extremely easy, and opportunities are added frequently.
Legitimacy
Earnings Potential
Bonus Offers
Training
How did we calculate this?
Pros
Signing up and finding opportunities is very easy
Minimum balance to claim payments is lower than some platforms
Rewards are given in USD instead of platform-specific points
Cons
Payments may take up to three business days to be processed
Earnings potential is low for people who can't dedicate a lot of time
Kashkick Overview
Kashkick is what's known as a get-paid-to platform — it allows users to perform activities, such as taking surveys or polls and watching videos to earn money.
Make Your Money Work For You
Unfortunately, Kashkick is a relatively new company, and there is limited information about the company's history and background. However, payments are made through PayPal, which reassures users that the company is legitimate.
Each time a user completes an activity through Kashkick, they will earn a specific amount indicated by the platform, which is deposited into their Kashkick account. The user can then transfer their balance using PayPal once they've hit the $10 minimum balance.
Key Features
Below are some key features of Kashkick that inform the app's overall GOBankingRates review score.
Legitimacy
While it can sometimes be difficult to judge the legitimacy of a new website, Kashkick is a real company.
It's both easy and secure to sign up for Kashkick and use the app. All a user needs is their email address, a password and a PayPal account. They won't be required to provide bank account information or go through an extensive sign-up process. The company requires very little personal information from its users, which signals that it is not mining sensitive information for improper reasons.
Make Your Money Work For You
Kashkick's use of PayPal provides users with a safe way to get paid. PayPal encrypts user data and gives merchants the ability to pay recipients using only the email address associated with the recipient's PayPal account. If PayPal suspects that there is fraudulent activity with an account sending a user payments, they will inform the user and conduct an investigation.
Earnings Potential
Kashkick provides a large number of surveys and paid activities for users who want to use the platform consistently. The list of opportunities is updated frequently, so even if a user regularly completes activities, they should still have new opportunities throughout the day.
Some get-paid-to platforms will reward users with points or other platform-specific currencies that can be redeemed for prizes such as gift cards. However, Kashkick rewards its users with real currency in U.S. dollars so that earnings can be easily transferred using a PayPal account.
Unlike other survey websites, Kashkick offers a minimum payment of $10 for users to withdraw their earnings to their PayPal account. Compared to other minimum thresholds of $30 to $50, this allows a user to withdraw their earnings more frequently.
Make Your Money Work For You
With that in mind, users should consider that Kashkick may have a more restrictive withdrawal schedule. For example, a user may be able to initiate withdrawals, but those withdrawals may take one to three business days or more to be processed.
Bonus Offers
To begin earning on the platform, a user will be asked to complete an initial survey to receive relevant opportunities that better match the user's preferences and lifestyle. When they complete this survey, the user will automatically earn $1 to start their balance.
Some user testimonials also report being able to share a referral link to earn extra income when others use their unique link to sign up for the platform. However, it is unclear how much they earn or whether this is available to all users.
Training
There is no structured training involved with using Kashkick, since it is a simple platform to use. However, the profile survey that a user completes when they sign up is similar to the platform's paid surveys, which can help a person become acquainted with the site's set-up.
Make Your Money Work For You
How Kashkick Stands Out
Kashkick stands out from other get-paid-to platforms with its ease of use. Everything that a user needs to do on the website can be completed with a few simple actions. For example, to get paid, all a user needs to do is visit the "Withdrawal" section of their account and fill out a few pieces of information.
The process to sign up for Kashkick is also very easy, since a user only needs their PayPal account, email address and password. They will be asked to verify their email address and fill out an initial profile survey. The profile survey is short and helps a user qualify for surveys and other activities. They will also be paid $1 for filling out the profile survey.
Comparable Kashkick Options
Below are two options that are comparable to Kashkick for people who may want to take advantage of other "get-paid-to" opportunities.
Swagbucks
Swagbucks is a get-paid-to platform that works a bit differently than Kashkick. After signing up for the website, a user earns Swagbucks by completing surveys, shopping online, watching videos and more. They can then redeem Swagbucks for gift cards. 
Make Your Money Work For You
Survey Junkie
Survey Junkie is a get-paid-to platform that has basic processes similar to Kashkick. Survey Junkie primarily offers surveys, as its name suggests, and rewards users with points which can be redeemed for PayPal withdrawals or gift cards.
How To Apply
Users don't have to fill out an application to use Kashkick. The account creation process is easy.
To Create an Account

Sign up for an account using their email address and create a password
Provide their PayPal information in order to get paid
If a user fails to fill out the profile survey, other surveys may not appear on their account.
Users must be consistent with their responses, matching their preliminary survey answers with those in paid opportunities. Otherwise, their account may be banned. It's also important to note that Kashkick is only available in the U.S. and the use of VPNs is not allowed.
Who Kashkick Is Best For
Kashkick is best for people who are trying to make a small amount of side money without a difficult process. If a user doesn't want to connect their bank information or have to redeem points for gift cards, Kashkick makes it easy to withdraw earnings directly to PayPal in USD.
Make Your Money Work For You
Taking surveys, watching videos or taking advantage of other paid opportunities with Kashkick may be ideal for busy people to do in their spare time to make a few dollars.
Kashkick is only available to people in the U.S.
Final Take
Kashkick is a legitimate website that provides a side-income opportunity. If a user decides to sign up for the website, they can visit Kashkick and fill out a simple form to create a profile.
Users may also want to further compare Kashkick to other get-paid-to platforms to see if it's the best website for them or if they'd prefer another platform. For those looking for an opportunity to make larger amounts of money, they may want to look into other lifestyle changes, such as taking a second job, investing or setting a realistic budget.
FAQ
Below are answers to some of the most commonly-asked questions about Kashkick.
How long does it take to get paid from Kashkick?

Users are able to withdraw money from their Kashkick account once their balance hits at least $10. Kashkick's payments are processed by a person rather than a computer. Therefore, it may take about one to three business days to have a payment processed.

What is a Kashkick card?

Kashkick does not currently offer a card. Instead, Kashkick is a get-paid-to platform that allows users to complete surveys and other paid opportunities to earn money that is deposited to their PayPal account.

Where is Kashkick available?

Kashkick is available everywhere in the U.S. While it isn't currently available in any other countries, the platform hopes to expand to more territories in the future.

How do I contact Kashkick?

Users can email Kashkick at support@kashkick.com. Kashkick also has a Facebook page where users can send a message.
Editorial Note: This content is not provided by any entity covered in this article. Any opinions, analyses, reviews, ratings or recommendations expressed in this article are those of the author alone and have not been reviewed, approved or otherwise endorsed by any entity named in this article.
Make Your Money Work For You