5 Best Free VPNs for 2023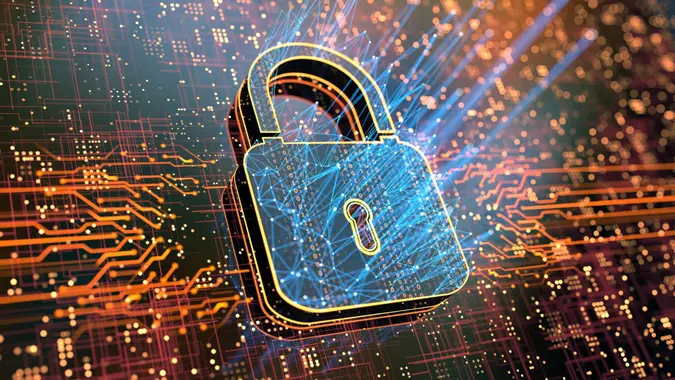 MF3d / Getty Images
A virtual private network, more commonly referred to as a VPN, offers a safer way to browse online. It also gives you access to otherwise geo-restricted sites and protects you from identity theft. However, the challenge is choosing the right free, reliable VPN from the numerous available options.
There are hundreds of free VPNs, but you can only rely on a few of them to offer you sufficient security and access. While paid options are ultimately more effective, a good free VPN can serve your internet needs well.
5 Best Free VPNs
The following five VPNs ensure you have anonymous online activities without paying a dime.
ProtonVPN
Hotspot Shield Free VPN
Windscribe
TunnelBear
Speedify VPN
1. ProtonVPN
If you're looking for the best free VPN, ProtonVPN is a great option. ProtonVPN does not log your activity and is ad-free. It also has no data or speed limits. With ProtonVPN, you're assured of the highest privacy levels, as it is among the top free service VPNs.
However, ProtonVPN provides only three server locations, and the free version doesn't work with Netflix, which can be a drawback for some. If you opt for the paid Plus or Visionary Plans, you are guaranteed to be able to stream Netflix.
Pros
No logs policy
No ads
Fast speeds for short distance coverage
Cons
Blocks all torrenting traffic
No live chat for customer support
Make Your Money Work for You
Features
ProtonVPN Free is the safest free VPN with no ads and benefits from a privacy-friendly logging policy and AES-256 encryption, just like the paid version. ProtonVPN's free version, therefore, is the best choice for you to anonymize web traffic and secure public Wi-Fi connections.
2. Hotspot Shield Free VPN
Hotspot Shield is one of the best free VPNs with unlimited data. It is also easy to use and allows for a Google Chrome extension. Additionally, Hotspot Shield Free VPN offers impressive speeds, though none as fast as the paid version. Hotspot Shield VPN is considered one of the most trusted and secure VPNs. It also has slick apps that work optimally.
Pros
Unlimited data
Logging private policy
Fast speeds
Cons
Limited to one U.S. location
Blocks access to Netflix
Features
Hotspot Shield is generally an excellent free VPN, but its paid version is even better. Users recognize the VPN for its fast speeds. However, only one device can use the network at a time with the free version, and free servers are not able to support streaming or gaming.
3. Windscribe
Another top free VPN you may want to consider is Windscribe. You can start by subscribing to the free Windscribe VPN and switch to its paid version when you're ready. The paid subscription, or Windscribe Pro, offers more benefits, but the free version gives you a 10GB accessible data allowance per month.
Make Your Money Work for You
Pros
Permits torrenting and P2P on most servers
Private logging policy allows maximum safety and security
Works optimally in China and other censored regions
Unlimited concurrent connections
Cons
Slower speeds on long-distance
No live chat
Features
Both paid and free plans of Windscribe VPN offer consistent speeds anywhere, a varied network of location servers and a wide selection of Windows applications, iOS, Linux and Android. The only difference is that the premium version provides you with unlimited data.
4. TunnelBear
One of the most well-known free VPNs is TunnelBear. However, be prepared for very limited data with the free version, which is designed to give users a test drive before signing up for a paid plan. On the upside, TunnelBear claims to be the only consumer VPN to do annual security audits and publish the results. Additionally, users claim it has a fast setup.
Pros
Has unique security features
Easy to install and set up
Cons
Up to 500MB monthly data allowance
Features
TunnelBear is among the safest VPN services, thanks to its standard encryption approaches to enhance your connection's security. Consider giving TunnelBear a trial run if you don't mind the extremely limited data.
5. Speedify VPN
If speed is an important factor when looking for a free VPN, consider Speedify VPN. The VPN is augmented for faster speeds on the first 2GB of data usage per month for free. The company is based in Philadelphia and enables you to benefit from your accessible bandwidth. With the VPN, you can benefit from its proprietary channel bonding technology that provides super-fast connections.
Pros
Fastest speeds on global servers
Custom protocol
Strong encryption
Cons
Limited monthly data
Free version does not support Netflix, Hulu or HBO
Features
Speedify is a decent VPN with a custom protocol, military-grade security features and fast speeds. Thanks to Speedify's easy-to-use apps on standard operating systems, it stands out from the rest.
The VPN comes with a free 2GB bandwidth for testing its service. You can opt to try its premium plan anytime to access the VPN's unmetered data. You can also benefit from its 30-day money-back guarantee if you aren't satisfied.
Problems With Free VPNs
Free VPNs are better than using none, but they have some downsides. Here are some risks that might be associated with using a free VPN.
Unreliable service: Free VPNs are not as polished or optimized as paid ones. Additionally, there is no around-the-clock support in case something goes wrong. It could take weeks to get it fixed.
Speed, data and usage caps: Free VPNs have limited functionality and are limited in terms of speed, bandwidth and data.
Restricted regional access: Free VPNs are not available in all countries.
Privacy issues: You want a VPN that secures your browsing privacy, but you should not expect as much from free versions as you would premium ones.
Are Free VPNs Worth It?
A paid VPN can have challenges if you don't do your homework, but they are more reliable than free ones. If you're looking for the most secure online activity, go for a paid VPN.
If you want temporary access to privacy, a free VPN is a solution. However, it might not work well for long-term private browsing.
Takeaway

If you want a more secure online environment, a good, free VPN might be able to serve as a solution, but you should be aware of its limitations. Additionally, if you want to be able to use streaming services or particpate in online gaming, a free VPN will likely not have the capability. When choosing the best free VPN, check out the features, pros and cons and go for one that best meets your needs, and then decide if you should upgrade to a paid plan.
Cynthia Measom contributed to the reporting for this article.
Information is accurate as of Jan. 23, 2023.