Google Stock Price Forecast 2022-2025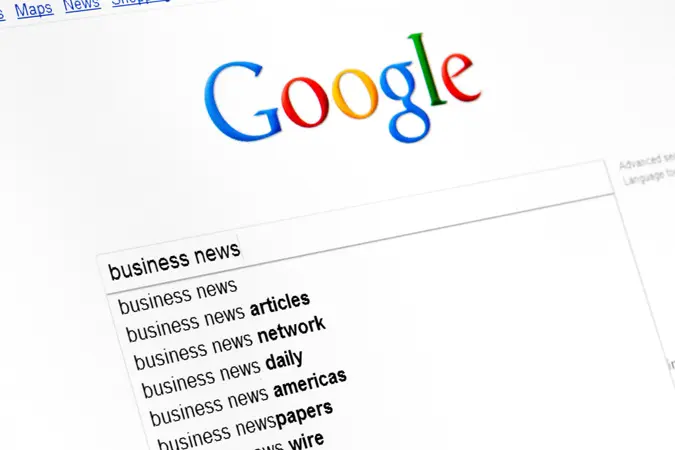 tomch / Getty Images
Alphabet (GOOG, GOOGL) is the parent company of Google, the search engine that is so ubiquitous it has become a verb. it really has — you can Google it. It is also the parent of more than 100 other companies whose products you use every day, including YouTube, Fitbit, Waze and Nest.
Since its initial public offering in 2004, Google – now Alphabet – has made plenty of people lots of money. But a recent price drop has investors wondering if Google is still a good buy, and how the stock is likely to perform in the next few years.
Here's what you need to know.
What's The Difference Between the Stock Tickers, GOOG or GOOGL?
Even though the stock tickers say "GOOG" or "GOOGL," the company whose stock you are investing in is Alphabet, Inc. In 2015, Google founders Larry Page and Sergey Brin decided to rebrand their company, Google, as Alphabet, Inc. The company had expanded beyond the search engine itself, so its founders wanted the name to reflect that. They chose "Alphabet" as the new name, in part because "alpha," in investing terms, refers to a return that is better than the benchmark. The implication is that the stock is a good "bet" to beat the benchmark.
The company offers two classes of common stock. GOOGL is Class A common stock, with voting rights. GOOG is Class C common stock, which carries no voting rights. The company has also issued Class B shares but those are held almost solely by its founders and have ten votes per share, which allowed the founders to retain control over the company.
The Class A and Class C shares of Alphabet, Inc. tend to move in tandem pricewise, with little difference between the two. For example, on Oct. 28, 2022, GOOG closed at $96.58 and GOOGL closed at $96.29. Since the difference between the two share classes is whether or not the stockholder has voting rights, and the majority of voting rights actually belong to Class B shareholders, there's little true difference between the two classes of Alphabet, Inc. shares.
Alphabet Fundamentals
The fundamentals of Alphabet provide some insight into the stock's potential, especially when comparing it to other tech companies.
The market capitalization, in other words, outstanding shares times price per share, of Alphabet, Inc. is $1.248T, putting it in some pretty exclusive company in terms of company size. In fact, there are just three companies larger than Alphabet: Apple, Saudi Aramco and Microsoft. While market cap itself is not necessarily an indicator of the future performance of a company's stock, these companies didn't get this big by not understanding their market and their customer. In other words, nothing succeeds like success, and these giant companies have been successful over the long haul.
A common basis for comparison of a company's value compared to its peers is the price-to-earnings or P/E ratio. This metric, as its name implies, compares the price of a company's stock to its earnings per share and indicates whether the company is a good value at its current purchase price. A lower P/E ratio is better, as it indicates that the stock is a better value relative to its earnings.
GOOG's P/E ratio is 18.45. This is a favorable ratio when compared to other behemoth tech companies, such as Apple at 25.10, Tesla at 69.37 and Amazon at a whopping 99.46.
Alphabet's Recent History
Alphabet, Inc. stock has had some newsworthy activity of late, and not all of it has been positive. Here's what has happened with the stock in just the past few months.
July Stock Split
In July 2022, both GOOG and GOOGL effected a 20:1 stock split, replacing each share with 20 shares, and reducing the price per share to 5% of the pre-split price. This is a fairly common practice when the board feels a stock carries too high a price, making it intimidating to investors. A split can result in increased interest in the stock, driving up the price.
Prior to the split, GOOG and GOOGL were trading at bout $2,200 per share. After the split, they opened at about $112 per share. Since then, however, the stock has been on a downward trajectory.
October Crash
Fright night came a little early for Alphabet this year, with a sharp drop off in the share price. On Oct. 25, 2022, GOOGL closed at $104.48, but the next day, the stock dropped significantly to close at $94.93, a decline of over 9%. GOOG suffered a similar decrease. In all, both Alphabet stocks are down about 30% so far this year.
The sharp decline was a response to the company's third-quarter earnings report, in which the company missed both revenue and earnings consensus estimates. The disappointing result was attributed to revenue declines at YouTube in particular.
While this sharp decline may have rattled shareholders, analysts seem to be taking it in stride. In fact, it could be seen as a buying opportunity if you don't already hold Alphabet stock, or if you are looking to increase your position.
What's the Prediction for Google Stock?
Despite the recent earnings disappointment — or maybe because of it — analysts still like GOOGL (Alphabet Class A). Of 30 analysts who rated the stock, all 30 rated it a buy. The average 12-month price target is $131.77, an increase of 36.85% from the current price. Price targets range from $114.00 to $186.00
The outlook for GOOG (Alphabet Class C) is similar, albeit a little less rosy. It's followed by just eight analysts, but all of them also rate it a buy. The average 12-month price target is $123.38, which is up 27.75% from the current price. The lowest price target for GOOG is $115.00 and the highest is $135.00.
Longer-term Stock Price Forecast
No one has a crystal ball, of course, but analysts at Wallet Investor predict that Alphabet stock will continue to perform well over the next several years. Its price prediction algorithm estimates the stock will trade at these prices over the next three years:
On Oct. 27, 2023, GOOGL will trade at an estimated $140.23 per share
On Oct. 28, 2024, GOOGL's price will be $272.40 per share
On Oct. 28, 2025, you'll be able to buy one share of GOOGL for $426.127.
AI Pickup is another stock prediction algorithm that expects GOOGL stock to increase over the next few years, but not by quite so much. Its annual predictions through 2025 are:
On Oct. 27, 2023, GOOGL's price will be $124.69
On Oct. 28, 2024, the stock will trade at $143.00
On Oct. 28, 2025, the share price for GOOGL will be $157.37.
As for where will Google stock be in 2030, AI Pickup noted that the share price might be expected to be around at a high of about, $144.05, around a 31% average increase from its initial price as of Oct. 31, 2022.
The disparity between these two estimates illustrates the challenges in long-range stock price prediction, particularly in rapidly advancing sectors like technology. Just as no one could have predicted the global pandemic that has influenced virtually every U.S. company's value over the past three years, it's impossible to predict what could happen over the next three years.
Is GOOG a Buy or Sell?
Alphabet, Inc. (GOOG, GOOGL) stock has clearly been on an upward trajectory, although it is slightly more volatile than the overall market, with a beta of 1.10. Every investor should know that past performance is not an indication of future results, but past performance and fundamentals are all that can be used to make a purchasing decision. And, in the case of Alphabet, Inc., past performance indicates that shareholders are very happy indeed.
Editorial Note: This content is not provided by any entity covered in this article. Any opinions, analyses, reviews, ratings or recommendations expressed in this article are those of the author alone and have not been reviewed, approved or otherwise endorsed by any entity named in this article
Our in-house research team and on-site financial experts work together to create content that's accurate, impartial, and up to date. We fact-check every single statistic, quote and fact using trusted primary resources to make sure the information we provide is correct. You can learn more about GOBankingRates' processes and standards in our editorial policy.