Navy Federal Credit Union Review: Free ATMs and No Monthly Fees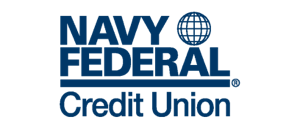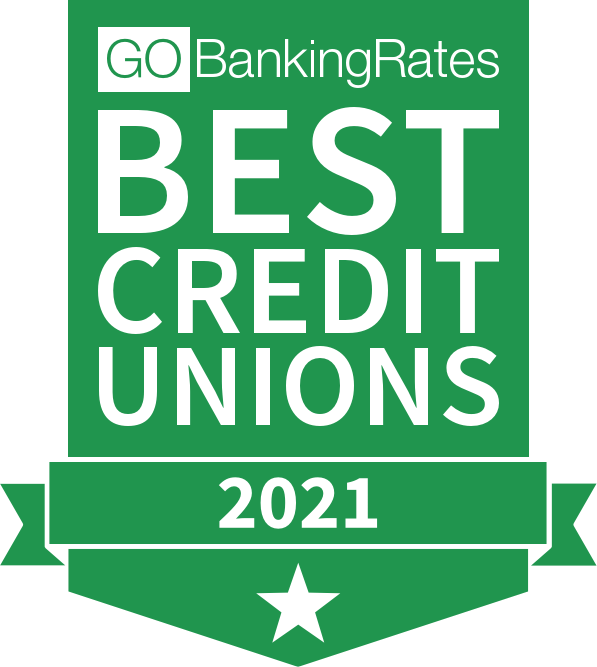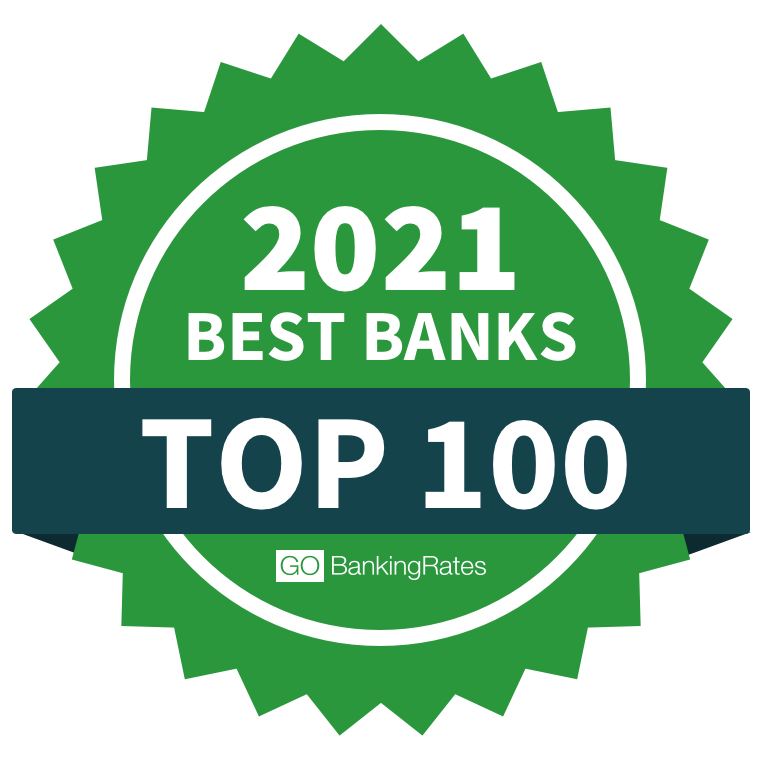 GoBankingRates Score
Our Take:
For people who can meet Navy Federal Credit Union's membership qualifications, this credit union has many features that might be worth considering, including competitive rates, an absence of fees and membership perks. Those features are part of the reason why 
GOBankingRates identified NFCU as one of the 10 best military credit unions of 2020. However, 
members must be comfortable with 
online banking
 or 
e-banking due to the limited number of branches available.
Fees
Rates
Cash-Back Opportunities
Breadth of Products
How did we calculate this?
Pros
Dividend-paying checking accounts

Credit card options with APRs as low as 5.99%

Freedom lock

on both new mortgage and refinance loans, which allows relocking of the interest rate if it drops before the transaction is finalized
Cons
Limited number of branches

Basic savings rate of

0.25%

APY is lower than rates of some competitors
About Navy Federal Credit Union
Navy Federal Credit Union began with only seven members in 1933. Today, the credit union, which is headquartered in Vienna, Virginia, has 9.8 million members and serves members of the armed forces, the Department of Defense, veterans and military dependents. NFCU has 343 branches and a network of more than 30,000 free ATMs. Some branches are located outside of the U.S. in countries such as Italy, Japan and Spain and require a military ID to access. In addition, GOBankingRates named Navy Federal Credit Union the Best Credit Union of 2021 in its annual Best Banks rankings.
Navy Federal Credit Union Products
NFCU offers a full range of financial products, including savings, checking and money market accounts, and loans, as well as non-deposit products such as investments, life insurance, and financial and retirement planning. Here's a quick overview of the credit union's offerings.
Product
Key Details
Checking Accounts

5 checking account options
Dividends paid on all accounts
ATM fee rebates on most accounts

Money Market Accounts

Money Market Savings and Jumbo Money Market Savings accounts with up to 0.60% APY
Higher rates apply to higher balances

Savings Accounts

Membership Share Savings Account is required to establish NFCU membership.
Share Savings Account is an additional account and is also available as an Education Savings Account or IRA.

Certificates of Deposit

5 types of certificates with terms from 3 months to 7 years
Up to 1.2% APY on standard certificates
Up to 3.50% APY on Special EasyStart Certificate

Retirement Savings

Traditional or Roth IRA options
Rates up to 0.25% APY

Education Savings

Grow education savings tax free
Option to supplement with a 529 plan

Credit Cards

Variety of card types for your lifestyle
Competitive rates starting at 5.99% APR
No foreign transaction fees or balance transfer fees

Loans

Personal loans

Student loans

Auto loans

Leisure vehicle loans

Mortgage and

home equity loans
NFCU Checking Accounts
NFCU offers its members five options for checking accounts, and all but one are free — plus all accounts earn dividends. Checking options are Free Active Duty Checking, Free EveryDay Checking, Free Campus Checking, Free Easy Checking and Flagship Checking. Here's more.
Features
Free checks
ATM fee rebates on all accounts except Free EveryDay Checking
Dividends credited monthly
Checking protection options: savings transfer, checking line of credit and optional overdraft protection service
No monthly service fee on all accounts except Flagship Checking
Pros
Wide selection of checking products
Dividends paid on all accounts
ATM fee rebates on most accounts
No service fees on most accounts
Free checks
Cons
Dividends credited monthly, not daily
$1,500 average daily balance required to waive $10 service fee for Flagship Checking
NFCU Money Market Accounts
If you're interested in earning more than what a standard savings account can provide, an NFCU money market account might be worth your while.
Features
0.40%-0.50% APY for standard Money Market Savings Account
0.25%-0.60% APY for Jumbo Money Market Savings Account
Minimum $2,500 balance to earn dividends on standard account
Minimum $100,000 balance to earn dividends on jumbo account
Pros
Access money with checks and ATM withdrawals
Higher balances equal higher earnings
Cons
Better rates and lower minimums may be found elsewhere
NFCU Savings Accounts
NFCU offers has one savings account option — the basic Membership Share Savings account. It is required to become an NFCU member.
Features
Minimum opening deposit of $5
Basic savings rate of

0.25%

APY
Pros
Low opening deposit of $5

Earn dividends from account opening

Multiple accounts allowed
Cons
Higher savings rates may be found elsewhere.
NFCU CD Account
NFCU offers a selection of CDs — also known as share certificates — including standard and special certificates. Options include a Standard Certificate, 3-Year Variable Rate Certificate, EasyStart Certificate, Special EasyStart Certificate, and the SaveFirst Account. Many of these options allow you to add money to your account at any time. Here's more.
Features
Terms from three months to five years, depending on certificate type
Rates from 0.40%-3.50% APY, depending on certificate type
Minimum deposits from $5
Pros
Variety of CD options to fit almost anyone's savings goals
Low minimum deposits available
Higher APYs than what you can find at traditional banks
Cons
Special EasyStart Certificate has a $3,000 maximum balance.
Banking Experience
The breadth of products and competitiveness of rates that a financial institution offers are important. However, the quality of the actual banking experience is also a factor to consider. Here's what you need to know.
Customer Service

NFCU has a variety of customer service options. Call 888-842-6328 around the clock to speak to a representative. Or if you're outside of the U.S., you can make an international collect call to 703-255-8837. You also can sign in to Online Banking and send a secure message, or access help via chat or social media.
Accessibility/Branch Availability
While NFCU doesn't have as many branches as bigger financial institutions — only 343 total — it does offer 24/7 accessibility to stateside representatives. Plus, some branches are opening an hour early on Wednesdays to serve high-risk members, including seniors, amid the COVID-19 pandemic.
Mobile and Digital Experience
NFCU offers a mobile app that allows you to do your banking anywhere, on the fly. The app rates 3.3 out of five stars on the App Store. The lower rating may be from multiple fixes the developer has had to complete, according to the app's page on the App Store. On Google Play, the app rates slightly higher at 3.8, but users complain of slow functionality, having to uninstall and install the app to get it to work, and more. The app is also available on Amazon Appstore with a rating of 4.4.
NFCU offers two-step verification for its app, which it contends is three times more secure with the verification than without it.
Convenience/Ease of Use
Banking with Navy Federal is easy, as long as you are comfortable doing your banking online if you don't happen to have a branch nearby. Branch locations are limited to 343 locations, but the credit union does offer access to a network of more than 30,000 free ATMs.
How To Open an Account
A basic Membership Share Savings account is required for membership. Here's what you'll need to open the account.
Social Security number
Driver's license or other government ID
Current home address
Account number and routing number for funding source
Here's how to open an account:
Click on the orange "Join Now" button on the NFCU website.
Answer some eligibility questions.
Complete the membership application.
Enroll in digital banking.
Key Information

Customer Service number: 888-842-6328, open 24/7
Routing number: 256074974
NFCU Fees
While you can escape many of the account fees that other banks charge, NFCU does have fees for some services. Here's more.
Monthly maintenance fees: $10 for Flagship Checking, waived with $1,500 average daily balance; $0 for most account options
Incoming wire transfer: $0
Outgoing domestic wire transfer: $14
Outgoing international wire transfer: $25
Non-sufficient funds fee: $29
Stop payment fee: $20 for single item; $25 for series of items
Inactive member fee, per quarter: $3
NFCU vs. Competitors
Take a look at how Navy Federal Credit Union compares to other credit unions and a big national bank.
| Bank Name | Best For |
| --- | --- |
| Navy Federal Credit Union | Variety of no-fee checking options that earn dividends |
| USAA | People looking for a one-stop shop for banking, insurance, investing and advice |
| Pentagon Federal Credit Union | People who wouldn't normally qualify for membership at a military credit union |
| Wells Fargo | People who like to bank in person |
Navy Federal Credit Union vs. USAA
None of USAA's checking accounts include monthly service fees, while NFCU's Flagship Checking does. But Navy Federal has a much wider variety of checking account options than USAA's two offerings.
Navy Federal Credit Union vs. Pentagon Federal Credit Union
Pentagon Federal Credit Union offers additional paths to membership if you don't have close connections to the military. However, NFCU has better starting APRs on its credit card offerings than Pentagon Federal Credit Union.
Navy Federal Credit Union vs. Wells Fargo
Wells Fargo is much more accessible with no membership requirements and 7,200 locations. However, Navy Federal offers much higher savings and CD rates than Wells Fargo's standard 0.01% APY.
Final Take
For people who can meet NFCU's membership qualifications, this credit union has much to offer, such as account variety and 24/7 customer service. But, with the limited number of branches available, members must be comfortable with online banking. If you think NFCU is right for you, you can get started today by opening a Membership Share Savings account.
More Low-Fee Banks

Bank Branches

Credit Unions
Editor's Favorite

NFCU offers a variety of checking accounts — five to be exact — to meet just about anyone's preferences. A bonus is that all checking options offer the opportunity to earn dividends. Plus, four out of five of the account offerings are free from monthly maintenance fees.
FAQ
Now that you know more about NFCU's products and services, here are some answers to frequently asked questions.
Can anyone join Navy Federal Credit Union?

No. You must qualify to be a member by being a current or retired member of the armed forces, a family member of a current or retired military member, or a Department of Defense civilian employee.

Is there a monthly fee for Navy Federal?

There is no monthly fee for NFCU membership.

How long does it take to get approved for Navy Federal?

You can apply for an account online or in a branch. Approval can happen as soon as that day.

Does Navy Federal Credit Union have Zelle?

Yes, NFCU is partnered with

Zelle

for the easy transfer of money.

Does Navy Federal offer free money for signing up for an account?

Yes, NFCU offers

bank promotions

. Currently, Navy Federal is offering $150 cash back with its cashRewards credit card when you spend $2,000 within 90 days of account opening.
Rates are subject to change; unless otherwise noted, rates are updated periodically. All other information on accounts is accurate as of 1/5/2021.
This content is not provided by Navy Federal Credit Union. Any opinions, analyses, reviews or recommendations expressed in this article are those of the author alone and have not been reviewed, approved or otherwise endorsed by Navy Federal Credit Union.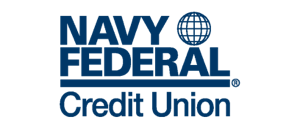 Take Advantage of our Best Offer(s)