Navy Federal Credit Union Review: Fee-Free Checking Options and 24/7 Customer Service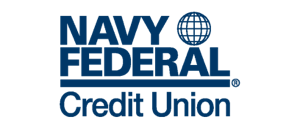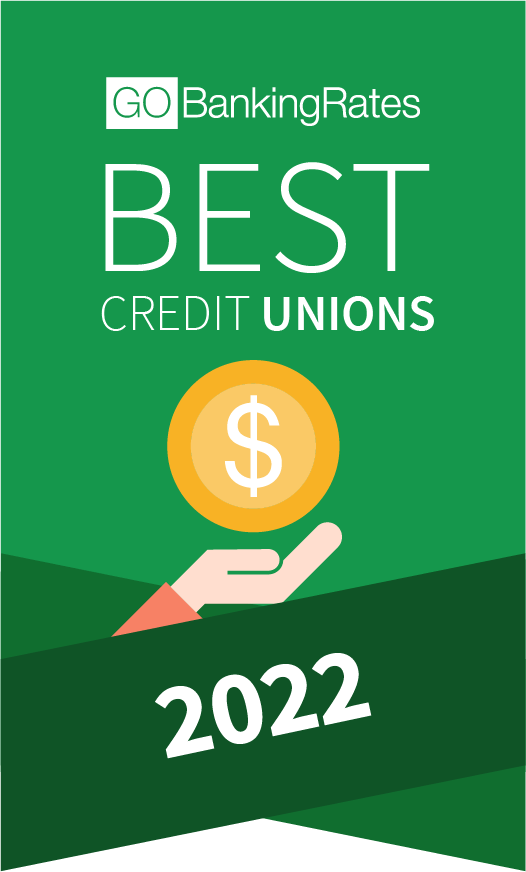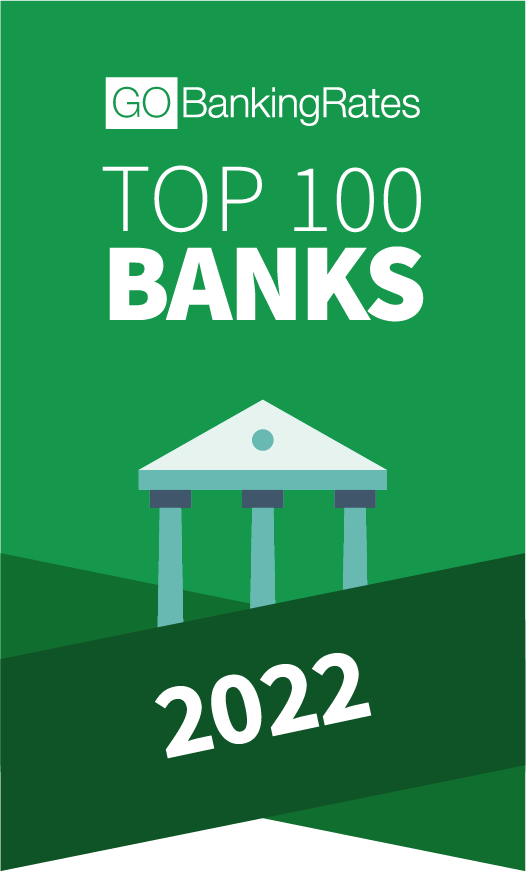 GoBankingRates Score
Quick Take:
Navy Federal Credit Union has strict membership requirements; but, if you qualify, you can take advantage of its full slate of banking products and services and enjoy some perks, such as fee-free checking with no deposit minimums and round-the-clock, personalized customer service.

 
Minimum Opening Deposits
Monthly Fees
Customer Service
Rates
How did we calculate this?
Pros
Customer service available 24/7

Low minimum opening deposits

No monthly service fees on select checking products

Competitive rates on select CDs
Cons
Limited number of branches

Restricted membership
About Navy Federal Credit Union
Navy Federal Credit Union, headquartered in Vienna, Va., has over 10 million members and serves members of the armed forces, the Department of Defense, veterans and military dependents. NFCU has 346 branches, with 54 on or near Navy bases.
When it comes to accessing your money, however, a free automatic teller machine likely will be nearby even if you're not near a branch — the credit union has a co-op network of more than 30,000 ATMs. With features like round-the-clock customer service and fee-free accounts, it's no wonder GOBankingRates named Navy Federal Credit Union one of the Best Credit Unions and one of the Top 100 Banks of 2022.
Checking Accounts
NFCU has a variety of checking accounts, which are mostly fee-free — plus, all accounts earn dividends. Here is a rundown of each checking account's features.
Free Active Duty Checking
Although the name implies that this account is for active duty personnel, retired military members and reservists are also eligible.
There's no minimum deposit required to open this account. And, if you opt for direct deposit, you can get your military pay one day earlier as long as you have one qualifying military direct deposit of net pay within the first 90 days of account opening and don't stop the direct deposits for more than 90 days.
The account also saves you money in multiple ways. It has no minimum balance requirement, no service fee and it comes with free personalized checks. Plus, it offers up to $240 of ATM rebates — $20 per statement period — per year, which can come in handy on occasions when you find it's more convenient to use an out-of-network ATM.
This account pays a dividend of .05%.
Free EveryDay Checking
This free checking account with no minimum opening deposit required is an option for members who don't qualify for the Free Active Duty Checking account.
It has no monthly service fee or minimum balance requirement and dividends (.01%) are credited monthly. The account also contains checking protection in the form of automatic overdraft savings protection, which transfers money, fee-free, from your linked savings account without having to opt-in.
Free Campus Checking
This NFCU checking option is designed for members who are between 14 and 24 years old, and it pays dividends of .05%. The account doesn't require a minimum opening deposit, is free of monthly maintenance fees, and you won't be required to maintain a minimum balance either.
If you use out-of-network ATMs, the account also includes up to $120 of ATM rebates per year, which amounts to $10 per statement period. Plus, with a linked savings account, you won't have to worry about overdraft fees because the money will transfer automatically as needed.
Free Easy Checking
If you're looking for a simple and easy checking option that credits dividends (.05%) monthly and requires no minimum opening deposit, this is it. There are no age restrictions on this account, and you don't have to be an active member of the military, a retired member or reservist to open this account, unlike the Free Active Duty Checking account.
The account doesn't have any minimum balance requirements or monthly maintenance fees and offers checking protection options to help you avoid overdraft fees. You'll also receive up to $120 per year or $10 per month in ATM rebates if you choose to use out-of-network ATMs.
Flagship Checking
You can open NFCU's Flagship Checking without a minimum opening deposit. Even though the account isn't fee-free, it does offer options to have the monthly service fee of $10 waived. All you have to do is maintain an average daily balance of at least $1,500.
The main perk of this account is that the monthly dividends increase as your balance increases, in a range from 0.35% to 0.45%. Additionally, you'll be eligible for $10 worth of ATM rebates each month, up to $120 per year, if you have at least one direct deposit monthly.
Savings Accounts
NFCU offers two savings account options: the basic Membership Share Savings account and the Share Savings account.
Membership Share Savings Account
The Membership Share Savings Account is required to become an NFCU member. Not only does the account have competitive rates, but it also includes digital banking and 24/7 customer service. Plus, as long as you meet membership qualifications, all you need is a small $5 deposit to get this account up and running.
Share Savings Account
Once you become an NFCU member, you can open additional savings accounts, including a custodial savings account for minor children, by opening a Share Savings Account. Share Savings accounts require a $5 minimum deposit and are also available as Educational Savings Accounts or Individual Retirement Accounts.
Money Market Accounts
NFCU offers two money market accounts. Here are the details for each one.
Money Market Savings Account
If you're interested in earning more than a standard savings account can provide, an NFCU money market account might be worth your while. To earn dividends, however, you'll need to maintain a minimum balance of at least $2,500. You can add money to your account whenever you like and make withdrawals via checks or an ATM.
Jumbo Money Market Savings Account
The Jumbo Money Market Savings Account has the same features as the Money Market Savings Account. However, if your account balance is $100,000 or more, you can earn jumbo dividend rates, which are high than the regular rates paid on the money market savings account.
CD Rates
NFCU offers a selection of CDs — also known as share certificates — including standard and special certificates. Many of these options allow you to add money to your account at any time. Plus, all but one have very low opening deposits.
Standard Certificate
With a minimum deposit of $1,000, you can open a Standard Certificate. Terms are three months to seven years and offer an APY as high as 0.95%.
EasyStart Certificate
EasyStart Certificates are easy to open because they require a minimum deposit of $50. Terms are available from six months to 24 months, and APYs are as high as 0.50%.
Special EasyStart Certificate
The Special EasyStart Certificate, which has a 12-month term, offers a 3% APY. The minimum opening deposit is $50, and the maximum balance is $3,000. Additional deposits are allowed at any time up to the maximum balance.
SaveFirst Account
If you just have a little bit of money to invest right now, but you still want to open a CD account, the SaveFirst account requires just a $5 minimum opening deposit. After opening your account, you can add money at any time. Terms are from three months to 60 months, with APYs as high as 0.40%.
Navy Federal Credit Union Banking Experience
The range of products and the deposit rates that a financial institution offers are no doubt important factors when you're trying to decide whether to bank there. However, the quality of the actual banking experience is another factor to consider. Here's what you need to know about NFCU in that regard.
Minimum Opening Deposits
All but one of Navy Federal's checking accounts do not require a minimum opening deposit, and the minimum opening deposit for its two savings options is just $5. Plus, CD accounts require minimum opening deposits of just $5, $50 or $1,000, depending on the CD type.
Monthly Fees
Account maintenance and minimum balance fees can really add up at some institutions, but that's not the case at NFCU. Monthly fees are nonexistent with all but one of NFCUs checking accounts. Plus, the credit union's savings accounts don't have any monthly fees either.
Customer Service
NFCU has a variety of customer service options. Call 888-842-6328 around the clock to speak to a representative. Or, if you're outside the U.S., you can make an international collect call to 703-255-8837.  You also can sign in to Online Banking and send a secure message or access help via chat or social media.
Rates
When it comes to rates, NFCU doesn't have stellar rates across the board, but there are some standouts. For example, the 12-month, Special EasyStart Certificate has a 3% APY. Plus, the savings rates are quite a bit higher than the national average, which stands at 0.6%.
Editor's Favorite

NFCU's 24/7 stateside customer service is the exception when it comes to financial institutions. Knowing you'll never be without a credit union representative to assist you is well worth it — even if it's just for your peace of mind. Plus, the credit union also offers the convenience of both social media, chat and secure online messaging communication.
Navy Federal Credit Union vs. Competitors
If you're still not sure whether NFCU is right for you, take a look at how it compares to two other credit unions and a bank.
Navy Federal Credit Union vs. Pentagon Federal Credit Union
Pentagon Federal Credit Union offers additional paths to membership if you don't have close ties to the military. However, NFCU has better starting APRs on its credit cards than Pentagon Federal Credit Union does.
Navy Federal Credit Union vs. USAA
None of USAA's checking accounts include monthly service fees, while NFCU's Flagship Checking does include a service fee of $10 if you don't meet the minimum required balance of $1,500. But Navy Federal has a much wider variety of checking account options than USAA's two offerings.
Navy Federal Credit Union vs. Alliant Credit Union
Alliant Credit Union offers more savings account options than Navy Federal's two offerings. However, none of Alliant's certificate of deposit rates can rival NFCU's Special EasyStart Certificate rate of 3%.
Final Take
For people who can meet NFCU's membership qualifications, this credit union has some worthy offerings — such as fee-free accounts, a large ATM network and 24/7 customer service. But, with the limited number of branches available, you might have to resort to completing many of your banking tasks online. If you believe NFCU will meet your financial needs, the first step is to open a Membership Share Savings account.
Navy Federal Credit Union FAQ
Here are some of the most commonly asked questions about Navy Federal Credit Union that weren't addressed elsewhere in this review.
Is Navy Federal Credit Union safe?

NFCU states on its website that it uses state-of-the-art fraud prevention systems to monitor members' accounts. It also offers enhanced security features that members can set up on their accounts.

Is Navy Federal Credit Union insured?

Yes, when it comes to member deposits, the National Credit Union Administration, which regulates and supervises credit unions, insures members' savings up to $250,000.

What's the minimum credit score to get approved for a credit card with Navy Federal Credit Union?

While the minimum required credit score isn't readily available on the NFCU website, you can see whether you are prequalified for a credit card before you submit an application, which will not affect your credit score.
Rates are subject to change. Information on accounts is accurate as of Dec. 29, 2021.
This content is not provided by Navy Federal Credit Union. Any opinions, analyses, reviews or recommendations expressed in this article are those of the author alone and have not been reviewed, approved or otherwise endorsed by Navy Federal Credit Union.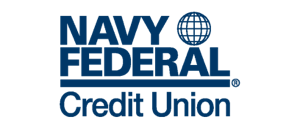 Take Advantage of our Best Offer(s)