Patelco Credit Union Review: Great Rates With Membership Benefits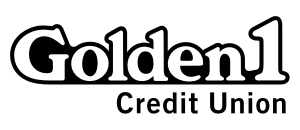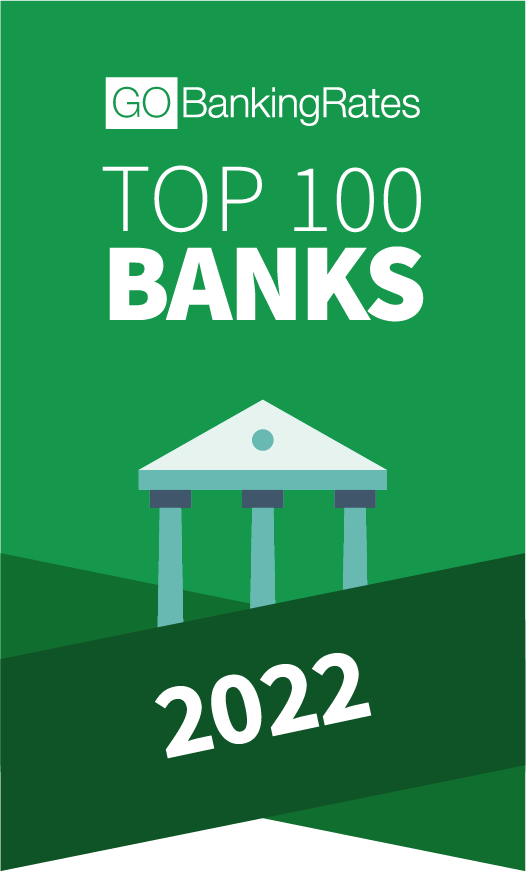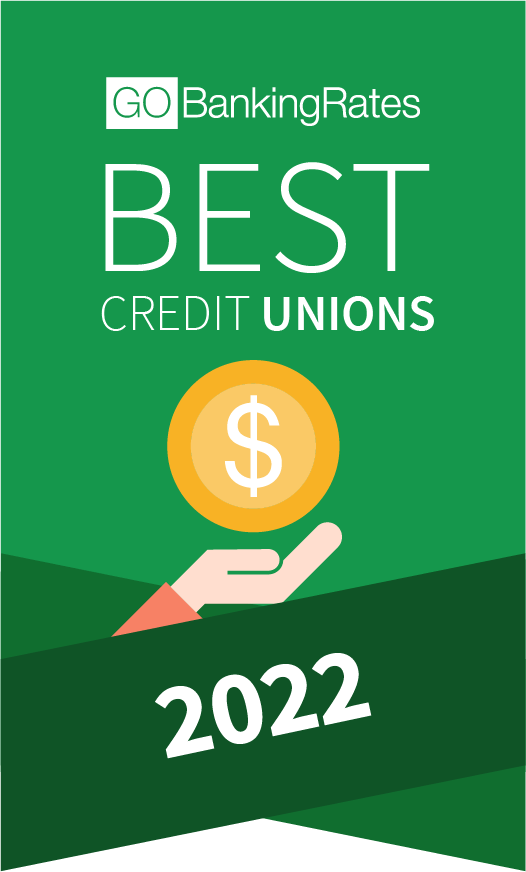 GOBankingRates Score
Quick Take: Patelco Credit Union offers a complete array of financial services products to allow you to do all of your banking in one place. When you open an account, you become a member of the credit union, which is owned by members, not shareholders. This means that Patelco can offer better interest rates because it doesn't need to worry about generating profits for shareholders.
Breadth of Products
Membership Benefits
Rates
Customer Service
How did we calculate this?
Pros
Use of more than 30,000 fee-free ATMs nationwide
Special membership perks and discounts
Cons
Restrictive membership criteria
Limited branch availability
About Patelco Credit Union
Patelco Credit Union has 38 local branches, over 6,000 shared branches and more than 400,000 members. It primarily serves the Bay Area and other parts of Northern California.
Membership in Patelco is open to those who meet any of the following criteria: 
Live, work, attend school or worship in Alameda, Contra Costa, El Dorado, Marin, Merced, Napa, Placer, Sacramento, San Francisco, San Joaquin, San Mateo, Santa Clara, Solano, Sonoma, Stanislaus or Yolo counties, or the cities of Bakersfield, Eureka, McKinleyville or Santa Cruz
Enrolled at or an alumnus of San Francisco State University, Cal State East Bay or the University of California, Berkeley
Employed by one of more than 1,100 member companies or associations
You also can join Patelco if you have a family member or roommate who is a current member or if you join the Financial Fitness Association.
Read on to find out why GOBankingRates has named Patelco Credit Union as one of the Best Credit Unions and Top 100 Banks of 2022 in its annual Best Banks rankings.
Checking Accounts
Patelco Credit Union offers four checking account options. Here's a look at each one.
Plus Checking
Plus Checking, with no minimum deposit or minimum monthly balance requirements, provides the most benefits, including identity theft protection, free credit monitoring, exclusive local and national discounts and roadside assistance.
Account holders can also take advantage of Automatic Round-Up Savings, which rounds up your debit card purchases to the next whole dollar, and then transfers the difference — plus a 10% match — to your savings account. You'll also receive two free ATM rebates per month. However, a $6.95 monthly service fee does apply, and the credit union does not offer any options to waive it.
Free Checking
Free Checking is Patelco Credit Union's basic checking account. The account keeps things simple with no monthly fee and no minimum balance, which means that you won't have to worry about meeting requirements to avoid a fee. The account does offer free overdraft transfers from a linked account.
Interest Checking
You can open Patelco's Interest Checking account with a low minimum opening deposit of $10. The account pays APY with no minimum balance required.
However, there is a $5 monthly maintenance fee, which the credit union will waive if you set up a monthly direct deposit of $100 or more or maintain a minimum daily balance of $500.
Youth Checking
Patelco's Youth Checking option is for teens ages 13 to 17. The account requires a $10 minimum opening deposit, but there are no monthly fees. Account holders will receive a free first order of checks and an ATM or Mastercard debit card with a $200 limit on debit transactions and a $100 limit on daily ATM withdrawals.
Savings Accounts
Patelco Credit Union offers three savings account options. Here are the details for each account.
Regular Savings Account
Patelco Credit Union's Regular Savings account requires no minimum opening deposit and pays APY across all balance tiers. And you won't have to worry about monthly maintenance fees, either, which means your savings balance will add up faster.
Holiday Club Savings Account
Patelco Credit Union's Holiday Club Savings account also pays interest and requires a $20 minimum opening deposit. The account allows you to make deposits at any time during the year, including auto transfers from a linked checking or savings account.
On Nov. 15, the balance and dividends are transferred to a linked account so you can use the funds for holiday shopping. Plus, the account automatically renews each year to help you begin saving for next year's holiday purchases.
Youth Savings Account
Patelco Credit Union's Youth Savings account is available for young people up to age 17. It requires no minimum deposit or balance and has no monthly fees. Plus, the credit union deposits the first $1 into the account. Like Patelco's other savings options, this account pays APY.
Money Market Accounts
Patelco Credit Union offers one money market account. Here's what you need to know.
Money Market Select Account
The Money Market Select account pays interest based on your balance. There's no minimum balance to earn, and there's no monthly maintenance fee. The account earns a maximum APY of — balances over $2,000 earn tiered lower rates.
CD Rates
Share certificates are like certificates of deposit and earn a fixed rate of interest for a specified period of time. Share certificates at Patelco Credit Union require a minimum opening deposit of $250 and are offered in terms from three to 60 months. A one-year CD earns an APY of , with longer terms earning higher rates and shorter terms earning lower rates.
Banking Experience
When looking for a financial institution, it can help to know its standout features. Here's information about the pillars of the banking experience at Patelco Credit Union that helped it earn a 4.5 overall score from GOBankingRates. 
Breadth of Products
Patelco Credit Union offers everything you would expect — and maybe even more — from a credit union, from a full range of deposit accounts to a variety of loans to credit cards to insurance. Additionally, the credit union offers a wealth of financial wellness resources, including financial webinars, seminars, courses, coaching, budgeting, saving money and meeting various financial goals.
Membership Benefits
When you become a member of Patelco Credit Union, not only can you benefit from some of the best savings rates in the country, but you can also get rewarded. The credit union's LevelUp program will reduce your loan's interest rate over time as a reward for your on-time monthly payments.
Your membership also comes with special perks and discounts on car purchases and rentals, vacation bookings, tax preparation software and satellite TV service.
Rates
Patelco Credit Union claims it offers some of the best savings rates in the country. Account holders can earn up to APY on Money Market Select account balances. Additionally, the credit union's certificate of deposit rate is for a one-year term, with even higher rates for longer terms. The highest rates offered by Patelco compare to or beat the best savings rates in the country.
Customer Service
One more area where Patelco Credit Union stands out is the accessibility of its customer service. Call 800-358-8228 from 7:30 a.m. to 7 p.m. on weekdays or 9.30 a.m. to 2 p.m. on Saturdays.
Live chat for your desktop or mobile device is available from 8 a.m. to 5 p.m., Monday-Friday. For non-urgent matters, you can also send a secure message online.
If you're interested in speaking face to face with a team member, you can set up an appointment online to meet with someone in a branch, or you can set up a virtual meeting. Additionally, you can communicate by mail.
For deposits or loan and credit card payments, use the following address:
Patelco Credit Union

P.O. Box 2227

Merced, CA 95344
For IRA and HSA forms, use the following address:
Patelco Credit Union

3 Park Place

Dublin, CA 94568
Editor's Favorite

To encourage members to keep all of their accounts at Patelco, the credit union offers the Commitment Household Membership program. Members of the program enjoy no fees at non-Patelco ATMs; no fees or minimum balances for savings, interest checking, health savings, cashier's checks or domestic wire transfers; a new consumer loan discount as well as access to special offers.
Patelco Credit Union vs. Competitors
When you're looking for a new place to park your money, you'll want to look at a few options to determine which one is best for you. Here's how Patelco Credit Union stacks up against some competitors.
Patelco Credit Union vs. Provident Credit Union
Provident Credit Union offers an APY of for its Super Reward Checking on balances up to $25,000 with qualifying deposits and transactions, while Patelco Credit Union's interest-bearing checking only pays APY.
However, Patelco Credit Union offers up to APY on its basic savings account, while Provident only offers APY on balances up to $25,000 on its savings account. 
Patelco Credit Union vs. Golden 1 Credit Union
Golden 1 Credit Union offers a package of benefits to its members who are age 62 or older and who have a recurring direct deposit or maintain $5,000 in a savings account. The benefits include no monthly service fee, two free boxes of checks per year, notary service and more. Patelco doesn't offer a similar benefits package.
However, the money market interest rates at Patelco are significantly higher, with rates of up to APY, while even the maximum APY on a Golden 1 money market account is much lower.
Patelco Credit Union vs. Travis Credit Union
Travis Credit Union offers a Jumpstart Money Market account that pays an impressively high APY on balances up to $1,000. The rate drops precipitously, however, down to no interest earned when your balance is over $5,000. If you're looking to put $5,000 or more in a money market account, Patelco is a better choice. 
Final Take
Patelco Credit Union offers a complete menu of banking and financial services. Because it is a credit union, owned by members and not beholden to shareholders, it can offer interest rates that are often better than what might be found at large, publicly held banks. While its physical footprint is limited to Northern California, members can take advantage of shared branches and ATMs, as well as online and mobile banking, to do their banking anywhere in the country.
Patelco Credit Union FAQ
Here are the answers to some commonly asked questions about Patelco Credit Union.
Is Patelco nationwide?

Patelco branches and ATMs are located in Northern California. Members also can bank at one of more than 6,000 shared branches or at over 30,000 ATMs nationwide.

What does Patelco stand for?

Patelco Credit Union was founded by employees of the Pacific Telephone and Telegraph Company. The name is an abbreviation.

Does Patelco use Zelle?

Yes. Members can use Zelle to send and receive money when using online banking or the Patelco mobile app.
Karen Doyle contributed to the reporting for this article.
Rates are subject to change; unless otherwise noted, rates are updated periodically. All other information on accounts is accurate as of Aug. 22, 2022.
Editorial Note: This content is not provided by any entity covered in this article. Any opinions, analyses, reviews, ratings or recommendations expressed in this article are those of the author alone and have not been reviewed, approved or otherwise endorsed by any entity named in this article.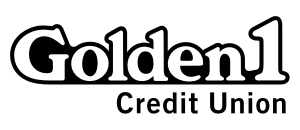 Take Advantage of our Best Offer(s)