TCF National Bank Review: Low Fees and Flexible Banking Options
Overall Bank Rating
TCF Bank
Bottom Line:
TCF Bank offers a wide range of banking products with low account minimums. It primarily caters to customers in the Midwest, with hundreds of branches in its service area as well as online and mobile banking options. Here's a quick look at some of its main strengths and weaknesses.
Rates
Fees
Customer Service
Digital Experience
How did we calculate this?
Pros
Free checking options

Multiple checking and savings accounts to choose from

Large branch and ATM network
Cons
Low annual percentage yields compared with other banks
About TCF National Bank
TCF Bank is owned by TCF Financial Corp., which merged with Chemical Financial Corp. in 2019 to form the current company. It is headquartered in Detroit and trades on the Nasdaq under the symbol TCF. The bank has 475 branch locations. Most are located in Michigan, Illinois and Minnesota, though TCF also has branches in Colorado, Ohio, South Dakota and Wisconsin.
If you don't live in one of those states, TCF offers digital banking options that let you handle numerous tasks from anywhere. You can use the mobile app to manage your account, pay bills, transfer funds and more.
TCF Bank Products
TCF offers a wide range of deposit accounts, credit cards, loans and wealth management services. Here's a quick look:
Product
KEY DETAILS
Checking accounts

Four accounts to choose from
No monthly service fees on two accounts
One interest-bearing account
Low opening deposits

Savings accounts

Three accounts available
$25 minimum to open
APY up to 0.05%

Money market account

Check writing privileges
ATM access

CDs

Wide range of terms
$100 minimum to open
Fixed rates

Individual retirement accounts
Credit cards

Three card options
Secured card available
No annual fee on two cards
Earn 1.5 points on every $1 spent

Loans

Personal loans
Home loans
Home equity loans
CD secured loans
TCF Bank Checking Accounts Review
TCF Bank offers four checking accounts: Free Checking, Premier Checking, Base Account and Teen Checking. All come with $25 minimum opening deposits, and there is no monthly service fee with Free Checking and Teen Checking.
If you sign up for a Premier Checking account, you'll earn interest on all balances. Premier Checking comes with a $15 monthly maintenance fee, but it's waived if you maintain a minimum daily account balance of $2,500 or a combined minimum daily balance of $15,000 across all accounts. Teen checking is available to customers between the ages of 14 and 17. With the Base account, you never have to worry about NSF fees, though there is a $4 monthly service fee.
Features
0.01% APY on Premier Checking
$25 minimum opening balance
Online bill pay
Mobile deposit with app
Pros
No monthly maintenance fees on Free and Teen checking accounts
Low minimum balance requirements
Free withdrawals from TCF ATMs
Cons
Low APY compared to other banks
Base account monthly fee can't be waived
High balance required to waive Premier Checking fee
TCF Bank Savings Accounts Review
TCF's three savings accounts are Free Savings, Classic Savings and Elevate Savings, all designed to fit different needs. Each comes with a $25 minimum opening deposit. Free Savings charges no monthly service fee. Classic Savings has a $4 monthly fee that can be waived with a $100 minimum daily balance. Elevate Savings, designed for larger balances, has a $10 monthly fee that is waived when you keep a minimum daily balance of $5,000.
Features
$25 minimum opening deposit
Free withdrawals at TCF ATMs
0.01% APY on Free Savings and Classic Savings accounts
0.05% APY on balances above $1,000 for Elevate Savings
Pros
No monthly maintenance fee on Free Savings
Low minimum deposits
Cons
Low APY compared with what some banks offer
High $5,000 minimum needed to waive Elevate Savings fee
TCF Bank Money Market Account Review
TCF offers one money market account that can be opened with a $25 minimum deposit. The account comes with check-writing privileges and you can withdraw cash from any TCF ATM.
Features
$25 minimum opening deposit
$10 monthly maintenance fee, but waived with minimum daily balance of $2,500
0.01% APY
Pros
Check-writing privileges
Low opening deposit
Overdraft protection available by linking to checking account
Cons
Very low APY
High minimum balance to avoid monthly service fee
TCF Bank CD Accounts Review
TCF Bank offers CDs with a variety of terms ranging from three months to 10 years. You'll need $100 to open a new CD.
Features
$100 minimum opening deposit
Term lengths range from three months to 10 years
Fixed interest rate
APY range of 0.03% to 0.20%
Pros
Competitive APY
Many terms to choose from
Cons
Early withdrawals fees may apply
Banking Experience
TCF offers the usual lineup of banking options, including in person at a branch, at ATMs, or digitally via the online banking platform or the mobile app. To set up your account, you'll enter your ZIP code to see if services are available in your area and then provide information such as your name, Social Security number and address. If you're eligible, you can either sign up online or in person. Many branches are open six days a week, but hours may vary by branch. Be sure to check the branch locator or call ahead to get the hours for your local banking center.
Customer Service
TCF provides customer support six days a week in person and by phone. If you want to call, the Contact Center hours are Monday through Friday from 7 am. until 7 p.m CST and Saturday from 8 a.m. to 5 p.m. CST.
Digital Experience
TCF offers online banking through its website and mobile banking through its app. You can use both to manage all of your banking accounts. With the app, you can deposit checks, transfer money between accounts and pay your bills. It gets decent reviews from users:
Key Information

Customer service number: 612-823-2265 or 800-823-2265

Routing number: See routing numbers by state

Promotions: See Newest TCF Bank Promos and Bonuses

Login: TCF Bank Login Help
TCF Bank Fees
TCF Bank charges monthly service fees for some of its deposit accounts, but most can be waived. You can avoid overdraft fees by setting up overdraft protection. Here's a quick look at some of the fees you might face:
| Type | Amount |
| --- | --- |
| Monthly maintenance fees | $0-$15 |
| ATM fees | $0 for TCF ATMs; $3 for cash withdrawals at non-TCF ATMs |
| Overdraft fee | $37 |
| Incoming wire transfers | $15 |
| Outgoing wire transfers | $30 for domestic, $50 for international |
TCF Bank vs. Competitors
No TCF Bank review would be complete without seeing how it stacks up against the competition. Here's a look:
| Bank | Best For |
| --- | --- |
| TCF Bank | Low minimum opening balances and branch access for customers in the Midwest |
| Axos Bank | High APYs and cash-back rewards for checking |
| Discover Bank | No fees and cash back on your debit card spending |
| BBVA | Large branch network in the South and West |
TCF Bank vs. Axos Bank
The main advantage TCF Bank has over Axos is that customers have access to 475 branch locations in the Midwest. Axos is an online-only bank, so if you prefer in-person banking, you're better off with TCF. However, if you don't mind banking digitally, you'll get much higher APYs at Axos as well as cash-back rewards on its checking account.
TCF Bank vs. Discover Bank
TCF Bank offers a wide variety of checking and savings accounts to choose from, whereas Discover's checking and savings options are more limited. But Discover does offer 1% cash back on up to $3,000 in debit card expenses per month.
TCF Bank vs. BBVA
Customers can earn a higher interest rate with TCF's Elevate Savings account — which offers a 0.05% APY for balances of at least $1,000 — than they would with BBVA's savings account options, which offer a 0.01% APY. But BBVA is the better option if you live in the South or West, with more than 640 branch locations in Texas, Alabama, Arizona, California, Florida, Colorado and New Mexico.
Final Take
TCF Bank is a good choice for customers in the Midwest who want a wide variety of banking options and low opening deposits. To get started, you'll enter your ZIP code on TCF's website and see what options are available to you.
More Low-Fee Banks

Bank Branches

Credit Unions
Editor's Favorite

TCF has a wide branch network in the Midwest — especially Michigan, Illinois and Minnesota — and you don't need much money to open its accounts.
TCF Bank FAQ
Here are the answers to some commonly asked questions about TCF Bank.
What does TCF National Bank stand for?

TCF Bank started its business in 1923 as

Twin City Building and Loan Association. In 1936, it received federal charter, thus changing its name to Twin City Federal Savings and Loan Association. In 1986, the company went public as TCF Banking and Savings, F.A.

How much money do you need to open a checking account?
How do I enroll in digital banking?

You can enroll in online banking either on TCF's website or through the mobile app. I

f you don't yet have the app, you can download it from the App Store or Google Play. 

Does TCF accept payments from Zelle?

Yes, you can set up your debit card with the Zelle app to easily transfer money to friends and family.

How much money can I withdraw from a TCF ATM?
Does TCF Bank offer free money for opening an account?

TCF doesn't currently list any promotions that offer free money just for opening an account, but it does offer a $25 statement credit for opening a Platinum Edition Visa card and making a purchase within the first three months.
Rates are subject to change; unless otherwise noted, rates are updated periodically. All other information on accounts is accurate as of Feb. 4, 2021.
This content is not provided by TCF Bank. Any opinions, analyses, reviews or recommendations expressed in this article are those of the author alone and have not been reviewed, approved or otherwise endorsed by TCF Bank.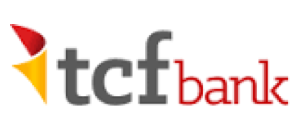 Take Advantage of our Best Offer(s)