Newest TCF Bank Promotions: Best Offers, Coupons and Bonuses August 2020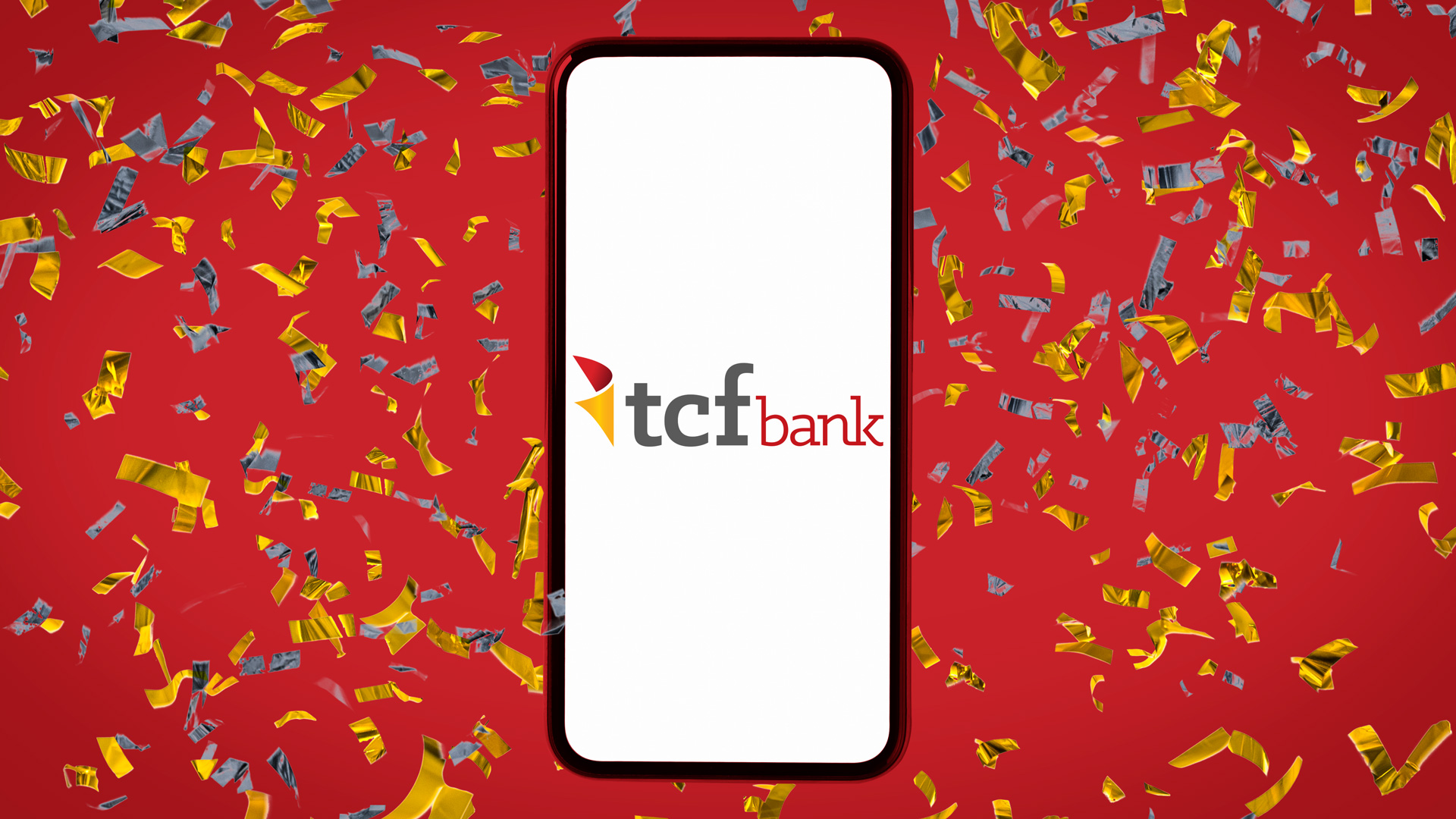 TCF Bank is a full-service operation based in Detroit, with the bulk of its 500 branches located in Michigan, Minnesota and Illinois, though it also has locations in Arizona, Colorado, Ohio, South Dakota and Wisconsin. Although TCF is a regional bank, its loan products and leasing services are available nationwide.
Like many other financial institutions, TCF Bank offers new customers cash signup bonuses that typically change monthly. A GOBankingRates survey found that only 10% of the participants review bank promotions at least once a year, which means the other 90% might be missing out on free cash offers.
GOBankingRates keeps you updated with the latest bank offers. Here's a look at the best TCF Bank promotion for August 2020.
TCF Bank Promotions at a Glance
The following table provides a quick overview of what TCF Bank has on offer this month:
Best TCF Bank Promotions: August 2020
Account
Cash Value of Bonus
Expiration Date
TCF Bank Platinum Edition Visa Card
$25
None
Current TCF Bank Promotions
TCF Bank's latest offer lets you earn cash for opening a new credit card. Keep reading for more details.
TCF Bank Platinum Edition Visa Card Promotion: $25 Bonus
Once you get approved for a TCF Bank Platinum Visa card, you'll get a $25 statement credit after you make a purchase within the first three months. Here's more:
Cash value: $25
Minimum deposit to qualify: N/A
Expiration date: None
How to get it: Apply and get approved for the TCF Bank Platinum Visa card and then make a purchase in the first three months.
When you'll get it: Six to eight weeks after you complete your first purchase
Terms and conditions: TCF Bank will check your credit report to approve your application.
Annual fee: None
Promotion page: TCF Bank Platinum Edition Visa Card promotional bonus
Sponsors of
Past TCF Bank Promotions, Coupons and Offers
Although TCF currently has only one promotion, it might run more in the future. You can get an idea of a bank's future bonus offers by checking those it ran in the past. The recently expired TCF Bank bonus detailed below offered cash for a new checking account through April 2020.
TCF Bank Checking Account Promotion: $250 Bonus
Residents of Arizona, Colorado, Illinois, Michigan, Minnesota, South Dakota and Wisconsin might have received a promotional mailer to get $250 cash back for opening a TCF Bank Free Checking account. Here's how the promo worked:
Cash value: $250
Expiration date: Expired
How to get it: To qualify for the bonus money, you had to open a Free Checking account and receive at least $500 in direct deposits or enroll in TCF digital banking and then make $250 worth of online bill pay payments within 60 days of the account opening.
Opening a TCF Bank Account
You can open a bank account with TCF in three ways — through the mobile app, by visiting a branch or by opening an account online. You'll have to be at least 18 years old and provide the following:
Government-issued photo ID such as a valid driver's license, state ID, military ID, passport or residence permit.
Social Security number or Taxpayer Identification Number
Money to fund the account either through a credit or debit card or, for a bank transfer, the routing number and account number of your current bank
TCF Bank offers online and mobile banking options that let you handle numerous tasks, such as monitoring your account activity, making bank transfers, scheduling bill payments and depositing checks remotely. When you need to make an ATM withdrawal or get personalized attention, you have access to 500 bank branches and a network of ATMs.
Is TCF Bank Worth Considering?
TCF Bank offers a full lineup of personal and business banking services and loans, so it's a good option for customers who live in the service area and enjoy the combination of both branch and digital banking. Getting some extra money through TCF promotions makes the bank even more inviting, but bonuses shouldn't be the only consideration when choosing a bank. Take the time to compare what TCF Bank has to offer with at least a couple of other banks, making sure to research individual account features, fee schedules, branch access and signup bonuses so you can make an informed decision.
Check back each month for updates and new promotions as they are available. If none of the above promotions seem like a good fit for you, there are also a number of other banks offering promotions this month.
This content is not provided by TCF Bank. Any opinions, analyses, reviews or recommendations expressed in this article are those of the author alone and have not been reviewed, approved or otherwise endorsed by TCF Bank.
This article has been updated with additional reporting since its original publication.