Truebill Review: Is It the Right Financial Management App for You?
GOBankingRates Score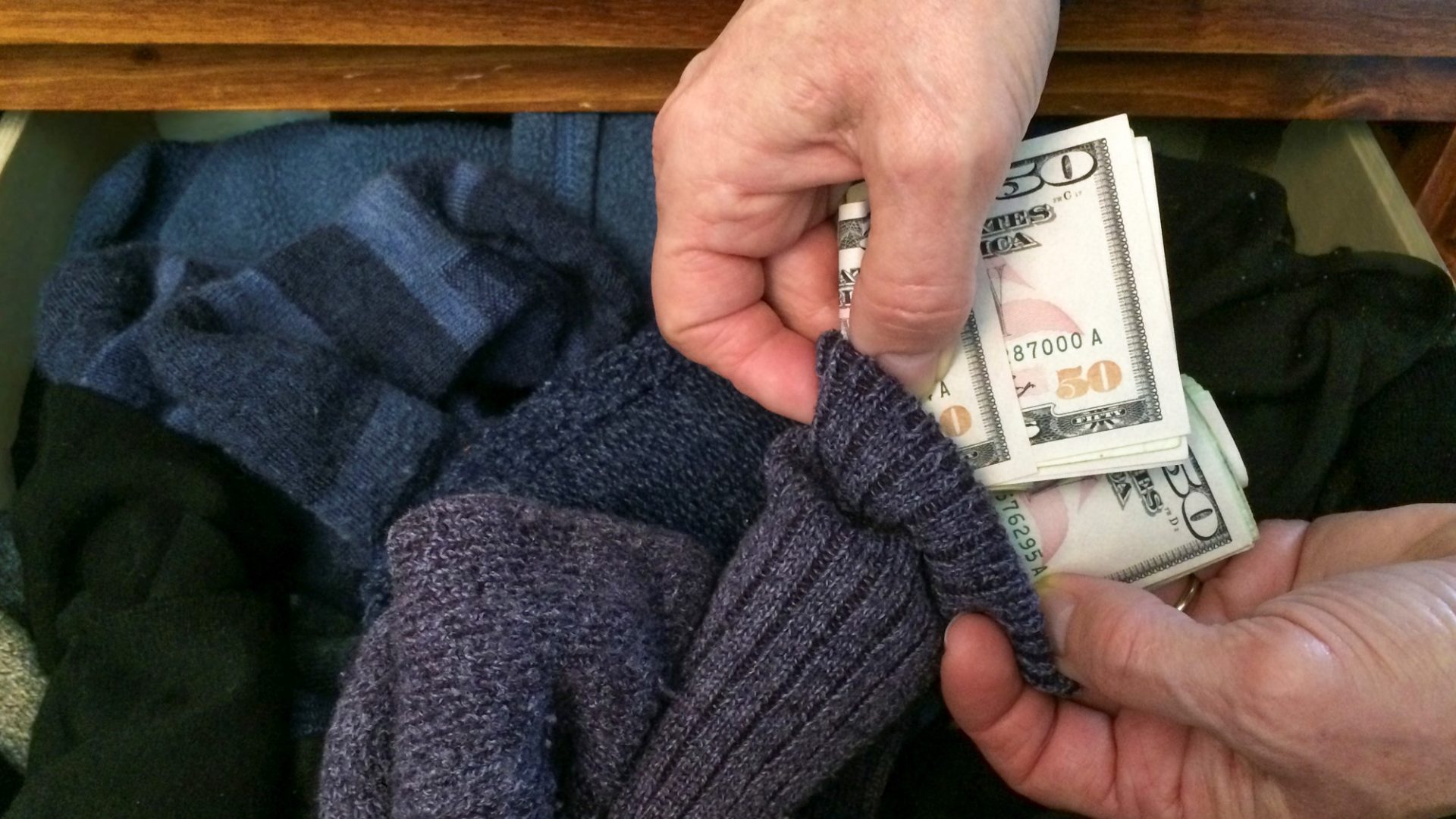 Quick Take: Truebill is an app designed to help consumers organize their finances and ultimately save them money.
Managing Your Subscriptions
Lowering Your Bills
Building Savings
Advancing Cash
How did we calculate this?
Pros
Helps to easily identify unused subscriptions

Cash advance to help until payday

Professional bill negotiation available
Cons
Cost for Premium usage

High fee for bill negotiations
About Truebill
Truebill is a financial management app designed to save users money, whether by helping them to stop paying for unused subscriptions, lowering their bills or encouraging savings.
In 2015, brothers Yahya, Haroon and Idris Mokhtarzada launched the company, and it became the latest in the ventures they had entered into together since childhood. In a June 2021 interview with Forbes, Yahya Mokhtarzada said the brothers began talking one day about paying for subscriptions they didn't remember they had. A company was born, and it's valued at more than $500 million as of last June, per Forbes.
Make Your Money Work For You
The app is available for both Apple and Android products. Truebill now has more than 2 million members, its website reports. More than 1 million subscriptions have been canceled, saving users over $100 million.
While the app is free to download, expect to pay fees as Truebill gets to work saving you money.
Managing Your Subscriptions
Start taking advantage of Truebill's services by downloading the app. Once you've done that, you're ready to sign up. You'll need your checking account information and the credit cards you would have used to pay for subscriptions when you sign up. Inputting that information into the Truebill app will allow it to get to work finding just what you're paying for subscriptions.
If turning over that sensitive information makes you uneasy, Truebill vows it takes numerous security measures to ensure your data is kept safe.
Once you have entered your data, Truebill's software will analyze your accounts and find your subscriptions and recurring bills. The findings will be organized under a tab on the app, and you can cancel them yourself or join Truebill Premium, which puts Truebill staff to work to do it for you.
Make Your Money Work For You
Truebill allows users to choose their own price for the Premium service — anywhere between $3 and $12 per month. If you choose to pay $3 or $4, you'll be billed annually. A Premium account will be required for some of Truebill's other services, as well.
Pros:
Help identifying forgotten subscriptions
Account security
Cons:
Lowering Your Bills
Tired of paying a ton of money each month for your cable or cellphone bill? Truebill can attempt to get a better rate for you.
Either connect your monthly bills electronically or upload a photo of them to your Truebill account, and negotiators with the company will look for hidden discounts or promo rates that you qualify for. Truebill says it won't change the level of your service — it won't have premium movies removed from your cable account, for example. Instead, its negotiations with service providers focus on working out a better rate or arranging for one-time credits to your account.
If Truebill is able to secure a reduced rate, you'll receive an email to find out your savings. If no savings are found, you won't owe Truebill any money for its efforts. If the negotiators get you a better rate, you'll pay Truebill 40% of your savings.
Make Your Money Work For You
So, if negotiators are able to arrange for a reduction in your cable bill from $100 to $70 a month, you'll save $360 a year. However, you'll owe Truebill 40% of that savings — or $144.
Pros:
Professional negotiators available (for a fee)
No fee if reduced rates aren't secured
Cons:
40% of savings paid to Truebill
Building Savings
Truebill's Smart Savings account automates your savings. The money is withdrawn from your checking account in the amount and interval of your choosing and held in an FDIC-insured bank account. You choose a savings goal, and Truebill will keep you advised of your progress. You can make changes to your account particulars, withdraw your money or close your account whenever you wish. All of the transactions can be done via the app.
Pros:
Easy savings automation
Easy to stop withdrawals or transfer money
Cons:
Doesn't seem to offer benefits over your bank
Advancing Cash
Since Truebill has access to your checking account information, it knows both when your paycheck comes in and if you are running low on funds right before payday. The app also can alert you if you could be on the verge of an overdraft. If you get such a notice, you can request an advance of up to $125 deposited directly to your checking account with zero interest. (A credit check isn't required.) You'll pay it back after your paycheck comes in. This service is available to Truebill Premium subscribers who meet certain eligibility requirements.
Make Your Money Work For You
Pros:
Short-term advance of up to $125
Access to emergency funds
Cons:
Final Take
Truebill is ideal for people who don't want to take the time to wade through old credit card statements to track their spending on subscriptions or for those who don't want to wait on hold with service providers to try to negotiate lower rates. Both are time-consuming endeavors, to be sure.
While the monthly fee for the Premium subscription is manageable, the 40% charge for successful reduction of rates is high. It's worth a try on your own first.
Information is accurate as of May 9, 2022.
Editorial Note: This content is not provided by Truebill. Any opinions, analyses, reviews, ratings or recommendations expressed in this article are those of the author alone and have not been reviewed, approved or otherwise endorsed by Truebill.
Make Your Money Work For You