18 Bad Spending Habits That Will Bust Your Budget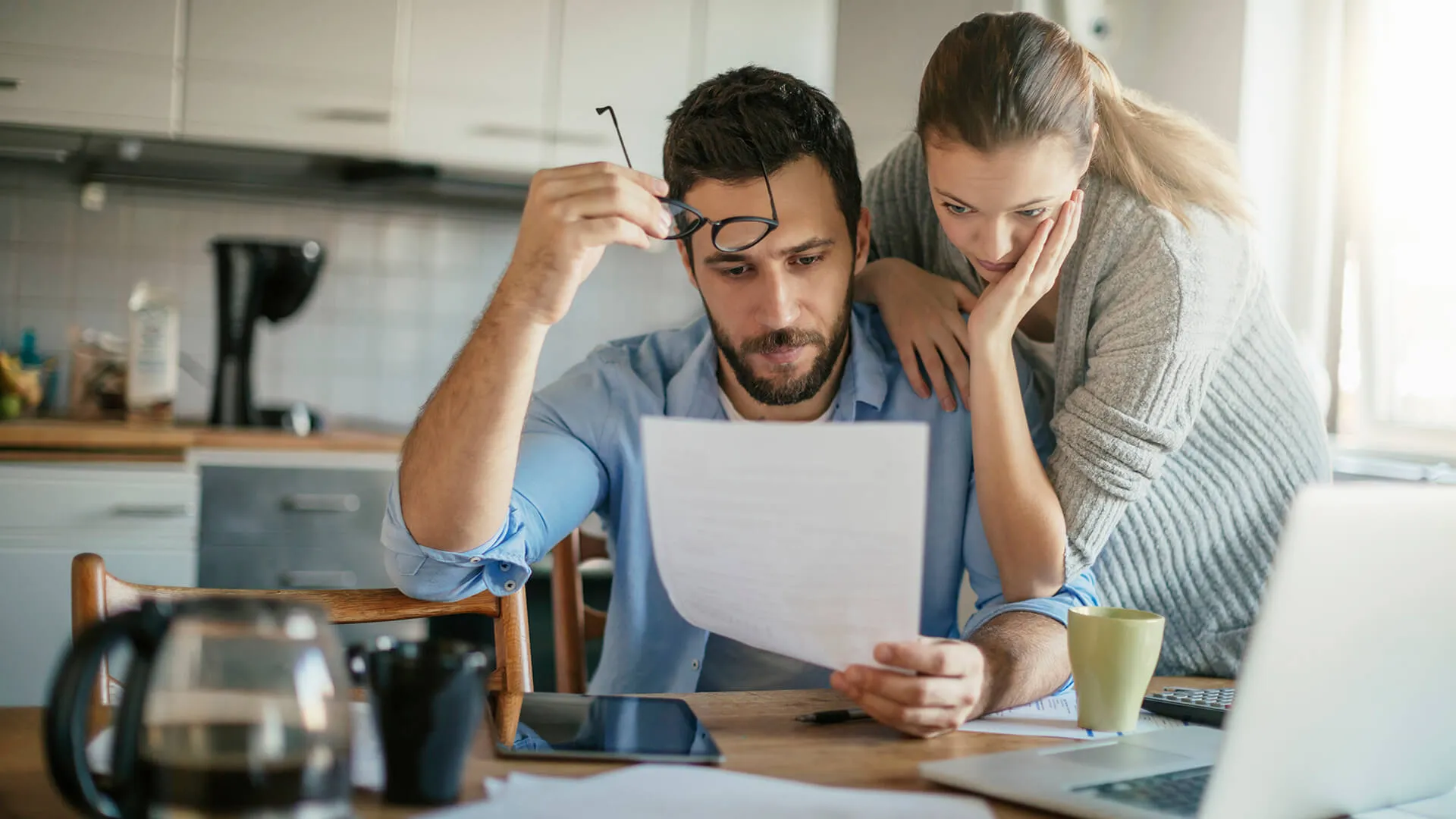 Buying Cheap Products
Buying the cheapest option available might seem like a good way to save money, but being cheap can cost you more.
"Buying cheap products can cause major leaks in your budget because you may need to constantly replace these items and actually spend more in the long run," said money-saving expert Andrea Woroch.
Spending a little more on some items actually can pay off — especially those things you want to last for a while such as shoes, outerwear, linens and cookware. Woroch said you still can save money on these items, though, by waiting for sales and using coupons.
Make Your Money Work for You
Not Negotiating a Better Deal
The idea of haggling for a better price might seem intimidating. But if you're not negotiating, you're likely spending more than necessary. This is especially true when it comes to services such as cable TV, said Regina Conway, a savings expert with deal website Slickdeals.
"I'm not ready to ditch the cable yet either, but you don't have to go cold turkey to save some cash," said Conway. "Call the sales line at the cable company, and see if they're willing to work with you on any offers. In many cases, lowering your bill slightly will be worth it for them not to lose your business."
Call your other service providers to ask if there are any ways to lower your bills, and check with your home and auto insurance companies to see if there are any discounts or savings you're eligible to receive. A little negotiating might save you hundreds of dollars over the course of the year, said Conway.
Paying For Services or Memberships You Don't Use
If you've decided to make health and lifestyle changes, you might be considering a gym membership.
"But joining the gym could set you back on your other resolution of getting your finances in order," said Conway. "On average, people spend about $58 a month on a gym membership. But according to Statistic Brain, 67% of those memberships go unused."
There are plenty of free ways to exercise, including walking, jogging outdoors or downloading workout videos from YouTube at home. Also, take inventory of other services, subscriptions or memberships you've paid for but aren't using frequently enough to justify the cost and cancel them.
Taking a Sale Price at Face Value
You might consider yourself a savvy shopper if you wait until things go on sale to buy them. But assuming that you're getting the best deal just because something's on sale can be a mistake.
"It's so exciting to find a sale that we often pounce before asking ourselves, 'Can I save even more?'" said shopping expert Trae Bodge.
Before heading to the checkout or clicking "buy," do a quick search online to see if you can get a better price elsewhere, she said. Also, use apps such as Goodshop and RetailMeNot to search for coupon codes and Raise to get discounted gift cards for the stores where you plan to make purchases to save even more money.
Make Your Money Work for You
Applying For Store Credit Cards To Get Discounts
It might seem like a smart move to sign up for a retailer's credit card to score a discount for opening an account. But, it can wreak havoc on your spending and lead to more debt.
"First of all, people tend to buy more in that single transaction to take full advantage of the extra savings they will be getting," Woroch said. "I also find that people who open up new store cards for retailers they don't shop at frequently or use often will forget about the balance and miss payments, which can ding credit scores and result in pricey late payments."
If you already have a credit card that offers cash back or travel rewards, use that for purchases instead, and benefit from the perks offered by that card. Then, resolve to stay out of debt by paying off your balance in full each month.
Signing Up For Retail Newsletters
Signing up for retail newsletters seems like a smart move to get updates on deals and sales in your inbox.
"But the temptation of these emails may be causing you to spend more than you would if you didn't opt in in the first place," Woroch said.
A smarter strategy is to create a separate email account for retail newsletters. Only check the account when you are planning to make a purchase and want to see what deals might be available.
Buying More To Save More
To entice consumers to spend more, retailers often promote bigger savings on bigger purchases — such as buy two, get one free or $25 off purchases of $100 or more, said Woroch. You can easily bust your budget, though, if you often fall for common tricks retailers use like this one.
"Although you may get a freebie, you have to ask yourself if you need that extra sweater in the first place," she advises. "Also, keep in mind that tiered offers such as $25 off $75 or $50 off $150 are actually the same percent discount, so it's important to do the math and don't let those bigger discount claims make you blow your budget."
Make Your Money Work for You
Spending More To Get Free Shipping
One of the drawbacks to shopping online can be shipping fees. So it's understandable that you might go the extra mile to avoid this charge. However, you might not come out ahead if you spend more just to meet a minimum purchase amount to qualify for free shipping.
"If the additional money spent to qualify for free shipping is minimal and basically covers the shipping charge, then it's a no-brainer to spend those few extra dollars," Woroch said. "However, when you're spending more than the shipping charge, it may not be worth it to upgrade your order."
Instead, check websites such as Freeshipping.com for free shipping coupon codes, see if the retailer offers free shipping to its store locations or look for a similar product from a retailer with free shipping.
Grocery Shopping Without a List or Meal Plan
You might be trying to save money by eating out less and making more meals at home, but a good budget planner keeps costs down by always heading to the supermarket with a list or meal plan.
If you don't plan ahead, you can end up buying ingredients you already have or food that can go bad if you don't have time to prepare everything you bought. Or, you might forget to buy things you need and have to make extra runs to the store, said Woroch. In fact, she was guilty of this recently.
"I ran into the grocery store after the gym to pick up a few items, but I didn't prepare ahead by reviewing my pantry, meal planning or making a shopping list," she said. "I planned to pick up eggs and milk but walked out of the grocery store with $70 worth of groceries. Although many of the veggies and fruits I bought will be good for snacks, I don't have everything I need for a dinner meal."
Make Your Money Work for You
Doing All of Your Shopping at the Warehouse Club
Taking advantage of bulk pricing at warehouse clubs can help you save money, but not everything is a deal at Sam's Club, Costco or BJ's. So, you're making a mistake if you're doing all of your shopping there, Conway said.
"Produce in bulk can go bad before you have a chance to use it; and many items can be found for less if you shop around," she said.
For example, Conway said she can get several items her family regularly uses for less with Amazon's Subscribe & Save program, which offers discounts for products you sign up to receive on a regular basis.
Driving To Several Stores To Get the Best Deals
If you're an avid deal hunter, you might drive from store to store to get the best price on groceries and household items. But this habit might not be helping your budget — or your sanity.
"Your time is valuable, and you may end up spending the amount saved on gas," Woroch said. "So rethink this strategy, and try to plan shopping trips on the way to or from school or work or while running errands." Also, avoid the temptation to pick up a couple of items that are only slightly cheaper at a store across town.
Paying More for Convenience
On the opposite end of the spectrum, it's also not a good idea to just go for the most convenient option. This bad spending habit can quickly derail a resolution to save more if you're frequently stopping at the store closest to home even though it's more expensive, buying prepackaged meals or even stocking up on bottled water rather than opting for a reusable water bottle.
Keep a spending journal to see how often you're buying things out of convenience. Figure out which of those purchases you can eliminate by planning shopping trips more strategically or carving out a little time to, say, make a couple of meals on the weekend that can be frozen and easily warmed up during the week.
Make Your Money Work for You
Stocking Up on Baby Supplies Too Far in Advance
Deals on baby essentials such as diapers might seem too good to pass up, and you might be tempted to stock up. But Conway cautions that this can backfire because your baby might outgrow the size you buy before you can make use of your bulk purchase.
"If you are looking to stock up in some way in advance, then register for gift cards or purchase them to set aside the money now," Conway said. "But hold off on actually getting the stash of diapers until you get to know."
Shopping To Relieve Stress
Are you guilty of indulging in retail therapy? Shopping to relieve stress might actually make you more stressed if you rack up debt to pay for your purchases or blow your budget on things you don't really need.
To eliminate this bad spending habit, look for free ways to relieve your stress such as meditating, stretching or taking deep breaths.
Keeping Up With the Joneses
It can be easy to fall into the trap of spending more to keep up with what your friends or colleagues are buying. "This can be applied to anything from buying a designer sweater when a sweater from Old Navy is just as good, agreeing to go on a group trip you can't afford or buying a bigger house when the house you have is just fine," Bodge said.
But keeping up with the Joneses can be a toxic habit if you're spending more than you can afford. Figuring out what you value most and setting your own financial goals to align with what's important to you might help you resist the urge to spend money just to impress others.
Make Your Money Work for You
Taking a 'Me, Too' Approach to Shopping
If your outings with friends involve shopping, you might be putting yourself at risk of overspending. "Similar to keeping up with the Joneses, we may be tempted to buy something we don't need when we are shopping with friends," Bodge said.
"It's perfectly okay to keep friends company while they shop," she said. But if you don't need anything or your friends are shopping in a store that is beyond your means, Bodge said you should just say, "No."
Not Creating a Spending Plan With Your Partner
Despite your best efforts to save money, your attempts to spend less might be derailed if you and your significant other aren't on the same page. It takes a team effort.
Conway recommends creating a budget together to set spending limits. But make sure you designate an amount each person can spend as he or she wants — a fun fund.
"If one person wants to use that for shoes and the other wants to put it toward a savings account, it won't cause a fight because it's for each respective partner to decide what they do with those funds," Conway said.
Always Saying 'Yes' to Your Kids
Kids can make it difficult to stick to a resolution to spend less. A survey by T. Rowe Price found that more than half of kids expect their parents to buy them what they want. If you do, you can easily blow your budget.
Avoid overspending on your kids by recognizing that it's okay to say 'no' to them. Give them a chance to earn money — through an allowance — so they can pay for things on their own.
More From GOBankingRates