How To Budget For the Year With COVID-19 Uncertainty

5 min Read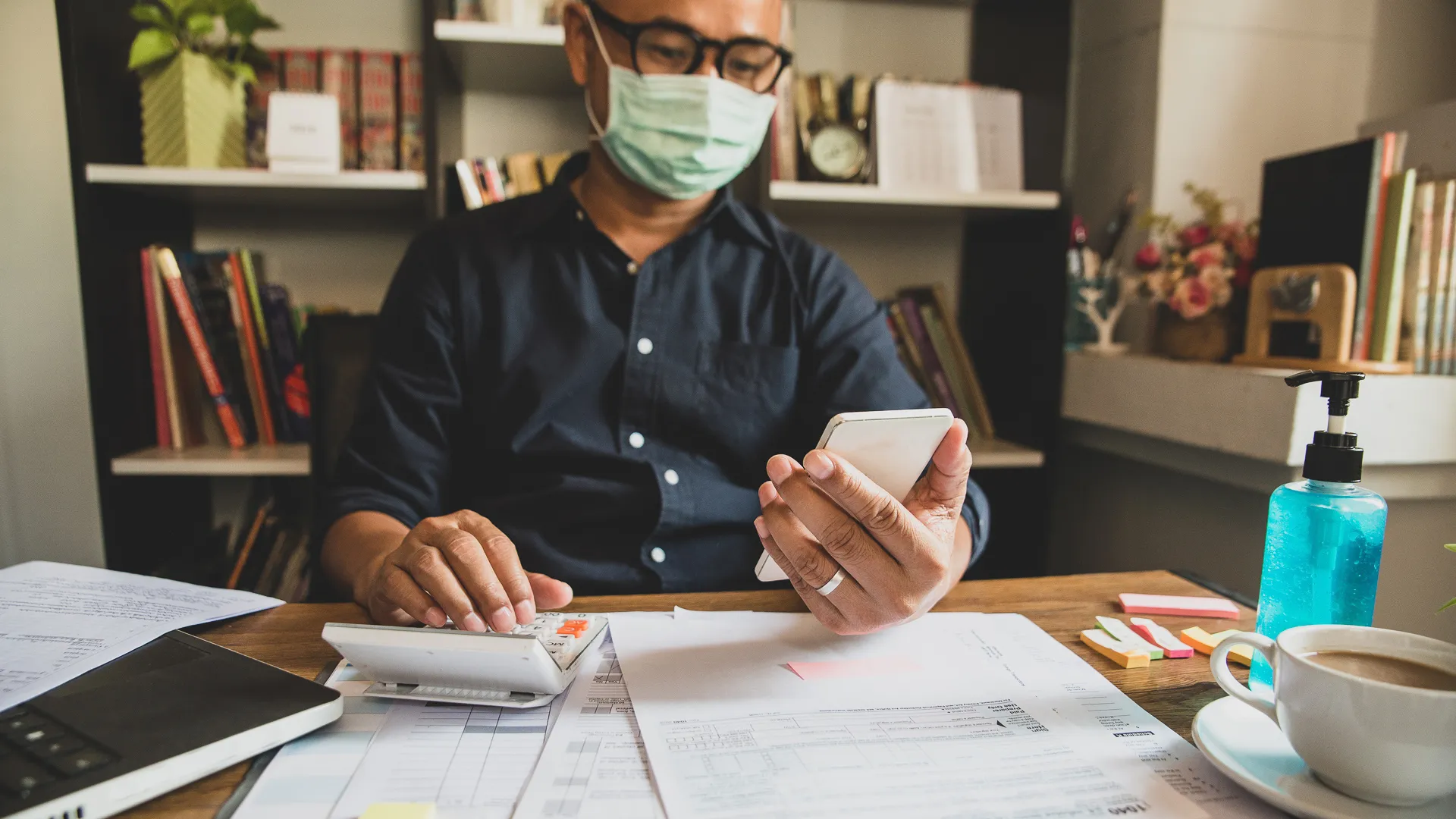 Now that we're in 2021, there are still a lot of unknowns but it seems that we could return closer to "normal" at some point. Given this, your 2021 budget might look a little different than it did in 2020, with some additional expenses you may have forgotten about — such as commuting and travel — needing to be factored back in. But before we get to that, the economy and job market will likely remain shaky, so it's important to be prepared for unexpected job loss this year, too.
Make Changes: 35 Useless Expenses You Need To Slash From Your Budget Now
With so much up in the air, it can be daunting to get your budget and financial plans in order for the year. Here's what financial experts say you should do to be ready for whatever comes your way in 2021.
Last updated: Jan. 7, 2021
Make Your Money Work for You
Review Your Budgets From Pre-Pandemic Years
Because your spending in 2020 may not give you an accurate picture of what your spending in 2021 will look like, you may need to review budgets from previous years to create an accurate budgeting plan.
"A budget needs to be comprehensive, and 2020 has been an unusual year when some typical expenses have disappeared," said Scott Schleicher, financial planning specialist group manager and senior financial advisor at Personal Capital. "Some of us stopped commuting in 2020, but that may change this year. That includes not just gas but also parking fees, more frequent auto maintenance (oil changes, tires, etc.), and higher insurance costs if you're driving more miles. We may also move back toward more leisure activities next year at some point, such as dining out, going to concerts, entertaining guests, etc. So try to be as thorough as possible when creating a budget."
Focus On Building an Emergency Fund
When figuring out how to allocate your money this year, make sure you are dedicating some of it to building an emergency fund to serve as a safety net in the event of a job loss.
"People should always be prepared for unexpected job loss," Schleicher said. "Of course that's easier said than done, but it's absolutely true. Having an appropriate emergency fund is one of the first things a good financial planner will tell any client: an account that's 100% liquid cash, and the general rule of thumb is that it should be able to cover three to six months of living expenses. This is cash that should be accessible at a moment's notice, not invested in securities that require time to sell or will incur capital gains tax when sold."
Also: A Month-by-Month Guide for Your 2021 Financial Check-Ins
Make Your Money Work for You
Automate Contributions to Your Emergency Fund
One way to make sure these contributions are built into your budget is to automate them.
"Treat an emergency fund like any other monthly recurring bill and have funds directly deposited into your savings account each month," said Anne Marie Ferdinando, member outreach manager at Navy Federal Credit Union. "You'll be less likely to miss the money and can sleep easy knowing you have a safety net when life interruptions occur."
Helpful: Tips To Keep Your Finances in Order Without Sacrificing What You Want
Cut Back on Expenses Now
Another way to be prepared for increased expenses or an unexpected job loss later on in the year is to cut back on any expenses you can right now.
"By reviewing insurance policies, annual fees on credit cards or other services — and even their housing situation — people can begin to cut down on expenses," said Howard Dvorkin, CPA, chairman of Debt.com.
Smart Moves: 37 Life Hacks That Will Save You Money
Don't Add To Your Credit Card Debt
After building an emergency fund, be sure to allocate some of your budget to paying down credit card debt. And avoid taking on new debt — pay with debit or cash whenever possible.
"Paying 15% to 18% for credit card debt is not wise," said Harry N. Stout, author, founder and managing director at The FinancialVerse. "If you use credit cards, use them sparingly and pay off the balances as quickly as you can. Consider this as you construct your budget. For example, is it better to spend money on subscriptions for services you use infrequently or would it be better to use that cash to pay off high-interest credit card debt?"
More Tips: Things To Cut Out Right Now To Save Money During the Health Crisis
Make Your Money Work for You
Consider Opening a Balance Transfer Credit Card
You will be able to pay down your existing credit card debt faster if you don't have to pay interest on it.
"The best way to manage credit card debt now is to transfer the balance to a new credit card offering 0% APR on balance transfers," said Andrea Woroch, consumer and money-saving expert. "Cards that offer zero interest in balance transfers will buy you more time to make smaller payments to your debt without incurring fees, and give you some breathing room to build your savings."
Adjust Your Budget Regularly
Your expenses are likely to change throughout the year, so your budget should too.
"If you have to make changes to your budget, that's OK," Ferdinando said. "Budgets should be examined on a quarterly basis at a minimum and should change if your priorities shift. If a budget you set months ago no longer works, tailor it to your new needs."
More From GOBankingRates
About the Author