Student Loan Forgiveness: 10 Expenses To Cut From Your Budget When Payments Resume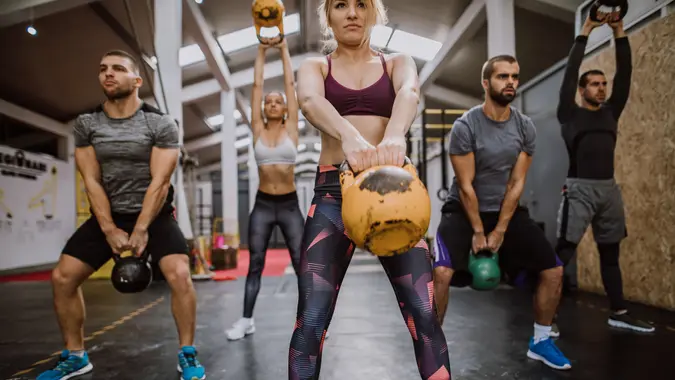 Pekic / Getty Images
The financial fate of millions of Americans hangs in limbo as the Supreme Court considers whether or not it will let through the Biden administration's student loan forgiveness plan. According to a recent survey by Credit Karma, 53% of people with outstanding federal student loans say their financial stability depends on their loans being forgiven. 
Sixty days after the Supreme Court makes its decision on student loan forgiveness, student loan payments are set to resume. The Supreme Court must issue a ruling by June 30, so the 60-day countdown will start by then at the very latest.
And for many, those student loan payments — which have been paused since the pandemic struck in 2020 — will be very difficult to manage. 
"For the Americans who were already struggling with student loan debt before the pause, the resuming of student loan payments will result in considerable financial hardship," said Katie Ross, EVP, American Consumer Credit Counseling. "In general, Americans' finances will become stretched again, so they likely won't have as much disposable income, or be able to put away as much towards savings or other financial goals."
Make Your Money Work for You
How can one make their student loan payments more manageable? Alas, they may have to start paring down on expenses such as the following. 
Gym Memberships 
Gym memberships in the U.S. cost between $20 and $60 a month, on average. It may be time to cancel yours. 
"There are still other free ways to stay active, like jogging or body weight workouts," Ross said. 
Haircuts 
Depending on where you live and the type of hair you have, haircuts can be expensive. 
"They can cost anywhere from $20 to $60," Ross said. "Beauty school haircuts are usually cheaper, or you may consider cutting your own hair." 
In some locations, haircuts will run even higher than $60, so you might want to either shop around or go a little longer between trims.
Brand-New Clothing
Cutting back on buying unnecessary clothes can also save you much-needed money. If you're a shopaholic though, this may be really tough. In that case, aiming to buy secondhand instead of brand-new items could make a substantial difference. 
Make Your Money Work for You
"You can consider cheaper ways of getting new looks, like going to thrift stores or shopping for your favorite brands on sites like Poshmark or Ebay," Ross said. "Just remember to stick to your new budget."
Cut Other Costs: Unplug These Appliances That Hike Up Your Electricity Bill
High-End Electronics
The retail revenue from consumer electronics sales in the United States is expected to reach close to $485 billion by the end of 2023, according to Statista. Is all this spending on shiny new things really essential to your quality of life? 
"Upgrading to the latest and greatest electronics every year can be costly, and it may not be necessary for most people," said Hanna Olivas, the co-author of "Becoming An Unstoppable Woman In Finance: 29 Strategic Financial Experts."
Spa Treatments and Beauty Services 
Spa treatments and beauty services are heavily marketed as self-care. And while they can help you to feel better, they're not essential for self-care, which you can do through meditation, breathwork and other free holistic practices.   
"Americans can save money by opting for more affordable spa treatments or doing beauty services at home," Olivas said. 
Make Your Money Work for You
Cable or Satellite TV
Cable TV isn't as popular as it used to be thanks to the prevalence of streaming services, but it's far from phased out. Same with satellite TV.  A 2021 survey found that 56% of Americans say they watch cable or satellite TV. These may be unnecessary expenses. 
"Americans often pay for expensive cable or satellite TV packages that they do not fully utilize," said Percy Grunwald, co-founder at Compare Banks. "By reducing or eliminating these services and opting for more affordable streaming options, they can save a significant amount of money. The savings can range from $50 to $150 per month, depending on the services and packages."
Dining Out 
People spent 20.7% more at restaurants than they spent on groceries in 2022, according to Commerce Department data put together by JLL. While it's true that groceries are ridiculously pricey right now, it will still generally be much cheaper to prepare your own food. 
"By reducing the number of meals eaten out each month and cooking at home instead, individuals and families can save a substantial amount of money," Grunwald said. "The savings will depend on the frequency and type of dining out, but it could easily add up to a few hundred dollars per month."
Make Your Money Work for You
Subscription Services 
Ours is a nation absolutely obsessed with subscription services. And these services really add up. 
"Simply slashing subscriptions and memberships can help," said Derek Miser, investment advisor and CEO at Miser Wealth Partners in Knoxville, Tennessee. "This is especially true if these memberships or subscriptions are seldom used. Doing this can result in savings of hundreds of dollars a year."
Travel
There's no way to make cutting out travel sound good, but alas, it's more expensive than ever and should perhaps be put on hold as student payments resume. If you can't handle the idea of not traveling at all, opt for methods of travel that are cheaper than flying.  
"By cutting back on expensive trips and opting for more affordable options, such as road trips or camping, individuals and families can save a significant amount of money," Grunwald said. "The savings will depend on the individual's travel habits, but it could easily add up to thousands of dollars per year." 
Spacious Housing 
This is a big one — definitely the biggest on the list. If able, try to look for a cheaper place to live. 
"A one-bedroom apartment, for example, could be considered a luxury compared to a studio apartment," Ross said. "The average one-bedroom's rent in the U.S. is $1,769, and the average studio apartment's rent is $1,635.00. Costs vary greatly state to state, but you'll typically save more money renting a studio apartment."  
Make Your Money Work for You
More From GOBankingRates