64% of Impulse Spenders Regret Their Purchases — Is Your 'Little Treat' Budget Too High?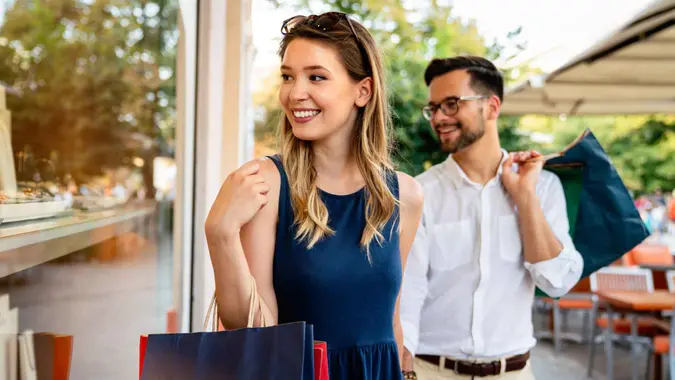 nd3000 / Getty Images/iStockphoto
Are your little treats creating big trouble for your finances? A new study from YNAB surveyed 2,051 adults on their impulsive spending habits. Out of the 1,945 respondents who admitted to impulse spending, 64% regretted their spur-of-the-moment purchases.
Little Treat Culture
On Tiktok, there's been a surge of interest in the term "little treat" — with over 55 million views being attached to the notion. It's about giving in to the urge to spend on unnecessary purchases like iced coffee, new clothes, or dining out. While the momentary boost of happiness could lift your spirits on a bad day or celebrate a weekly win, there might be a dark side to the carefree nature of "little treat" culture.
In YNAB's survey, 53% of the respondents got emotional fulfillment out of their impulse buys. However, another 64% regretted their impulse purchase decisions. So while buying yourself a little treat could give you the quick dopamine boost you're looking for, you may end up regretting it later. The data supported this post-purchase regret, as 52% of people shared that impulsive spending has delayed their big financial goals while another 47% admitted it causes financial stress.
The Cost of Treating Yourself
In addition to the regret associated with little treats, more than half (51%) of the self-identified impulse spenders have taken on debt as a side effect of this sneaky spending habit. Another 55% have used credit cards when they want to buy on a whim. With the average credit card interest rate reaching a new high of 24.73% APR, per Forbes, it's more costly than ever to spend on purchases which aren't in your budget.
Make Your Money Work for You
The majority of these purchases were associated with dining out — 55 percent of the time, those polled indicated this expense. The second most popular impulse buy was clothing and shoes (53%).
The Treat Budget
One of the privileges of earning money is spending it on things that bring you joy. However, once such spending begins impacting your long-term goals, it may be time to get your "little treat" budget in check. To keep your treat budget from overtaking your savings and debt payoff goals, create a budget outlining how you'll spend your monthly income. Provide a dedicated fund for little treats alongside your other expenses.
By dedicating part of your budget to spending on little treats, you can have your cake and eat it too. A budget could alleviate the added stress of credit card debt and overspending while keeping certain purchases that brighten your day.
More From GOBankingRates
Make Your Money Work for You