How To Shop For Everyone on a Tight Holiday Budget

6 min Read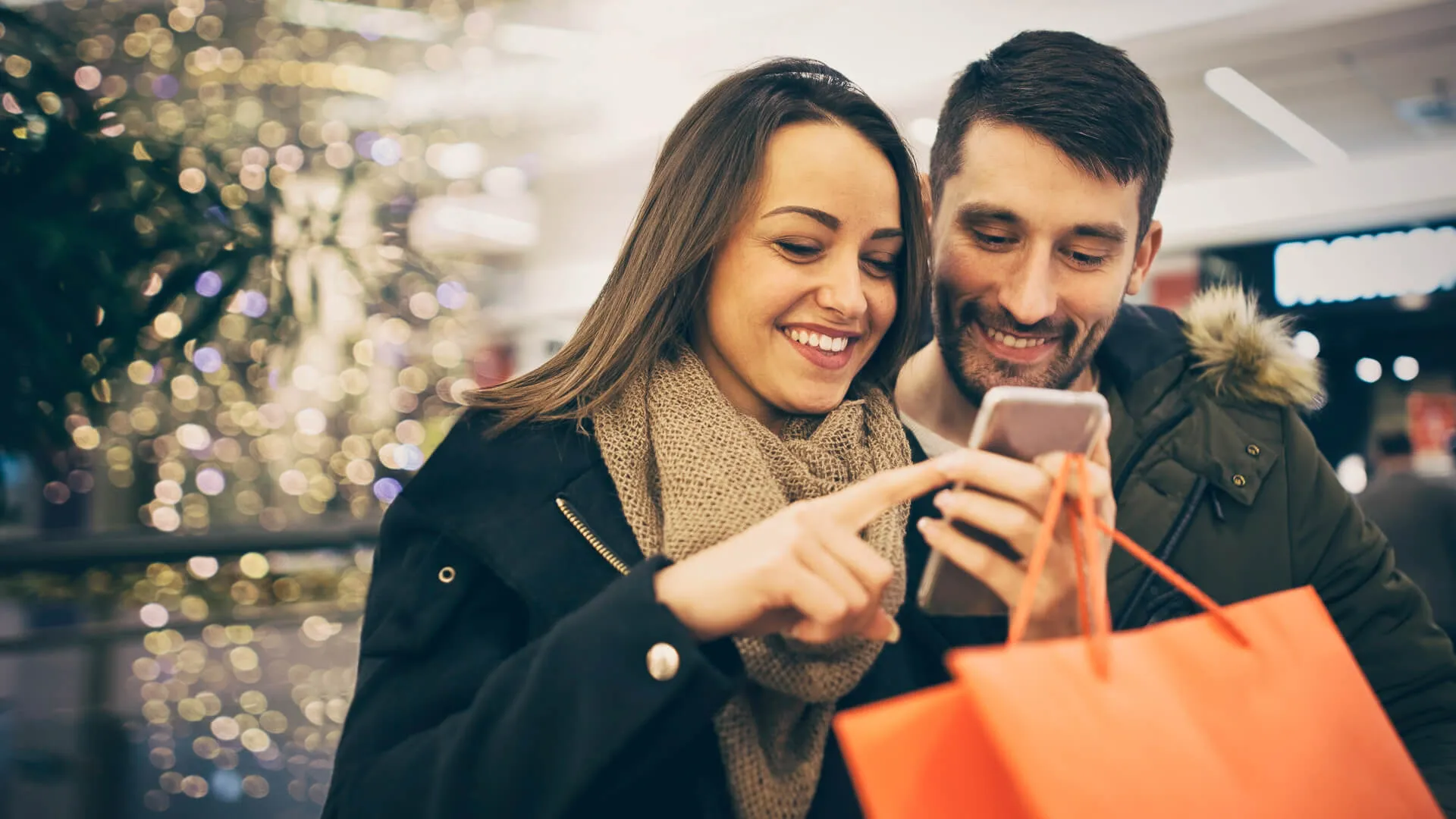 Make Your Money Work for You
Be Honest
If you're in a tight financial spot, don't feel like you have to overcompensate when it comes to gift giving. Ellevest Certified Financial Planner Sofia Figueroa said setting expectations early with the people you usually exchange gifts with is the best way to go. You might find that others are feeling the same way as you. 
"Starting open and honest conversations with my friends, family and anyone else who might be in my gift-giving circle is essential to aligning on group values and determining how we all currently feel about spending money on gifts," Figueroa said. She advised that doing a secret santa or white elephant solution can still be really fun, and eliminate the need to give a gift to everyone in a group. 
Take Our Poll: Do You Think Student Loan Debt Should Be Forgiven?
Create a Holiday Shopping Budget That's Separate From Your Everyday Budget
"Based on your overall, monthly budget, create a separate holiday shopping budget that you can hold yourself accountable for," said Mike Cocco, an advisor with Equitable Advisors. "Spend only what your budget will allow."
Cut Back on Other Discretionary Expenses So You Can Dedicate More Funds to Holiday Shopping
If your holiday budget is looking slim, consider cutting back on other discretionary expenses in December to give yourself a little more wiggle room.
"Perhaps spend less on take-out, beauty services and household cleaning services now through December to give yourself extra cash for holiday shopping," said consumer and money-saving expert Andrea Woroch. "Remember to factor in more than just gifts into your overall holiday budget, as you're likely to spend more on groceries for holiday meals, postage for greeting cards, decor, gift wrap and other seasonal splurges."
Make Your Money Work for You
Keep Your Money in a High Yield Savings Account
This is a tip that if you don't do already, you can keep in mind for next year. The one good thing about rising interest rates is that means the interest rates on savings accounts rise as well. Figueroa recommended storing your extra cash in a high yield savings account, so that way your money grows more over time than it would in a regular savings account. "With the Fed continuing to raise the federal funds rate, we're seeing the interest rates on HYSAs continue to rise, which means you earn more interest on the money saved in your HYSA."
Set Different Spending Limits for Different People on Your List
Once you know how much your overall budget is, you can figure out how much you want to spend on each individual you will be buying gifts for.
"Your budget may vary for individual friends and family members," Cocco said. "For example, for your kids, you may spend $50-$75 per child, and $100 for your spouse or partner."
Get a Head Start on Shopping So You Have Time to Comparison Shop
"With more retailers online … the holiday shopping season has started early. So, get a head start on holiday shopping by starting now," Cocco said. "Don't forget to compare prices where you can to ensure you're getting the best deal."
Use Promo Codes and Cash-Back Offers To Save When Online Shopping
"Spending just two minutes searching for a code or cash-back offer can save you up to $20 during the holiday season," said Sara Skirboll, shopping and trends expert at RetailMeNot. "Using sites like RetailMeNot to find the best deals is always a great strategy. Additionally, you can see which brands might be offering cash-back offers."
Make Your Money Work for You
Don't Enter a Physical Store Without a List
If you plan to do your shopping in-store, bring along your predetermined list and stick to it.
"Map out only the stores you'll need to visit to check off the items on your shopping list," Cocco said. "This will help you avoid going into any unnecessary store —  as seemingly harmless as window shopping may be — and limit any potentially dangerous impulse purchases."
Look Out for Special Deals on Social Media
Be the first to know about sales by keeping up with your favorite brands on social media.
"Follow your favorite stores and businesses and keep an eye out for when they post special deals for their followers," Skirboll said.
Consider Alternative Gifts
You don't have to purchase whatever the best-selling item of the year is in order to show someone you care. Figueroa said that creative gifts show your love for friends and family just as much–if not more–than pricier gifts.
"Giving physical gifts is not the only way to share meaningful care to your loved ones. This year I'll be throwing an intimate dinner party for my friends — it'll still cost me some money, but I can fit it into my inflation-adjusted budget. Folks can also consider a potluck-style party to help lower the cost of a celebration."
Pool Money for Group Gifts
"Partner up with family members or friends to split the cost on presents for your loved ones," said Maria Pollina, lead of financial health digital tools at Chase. "Pooling resources can help you both."
For example, you may want to partner with siblings to buy gifts for your parents or go in with friends to buy a gift for another friend's child. Doing this eases the financial burden on everyone.
Make Your Money Work for You
Cash In on Your Credit Card Rewards
"The holidays are also a good time to take a look at your credit card rewards," Cocco said. "Many credit cards offer cash rewards, which you may consider using for your holiday purchases."
More From GOBankingRates
Sam DiSalvo contributed to the reporting for this article.
About the Author