How You Should Adjust Your Budget for 2021

5 min Read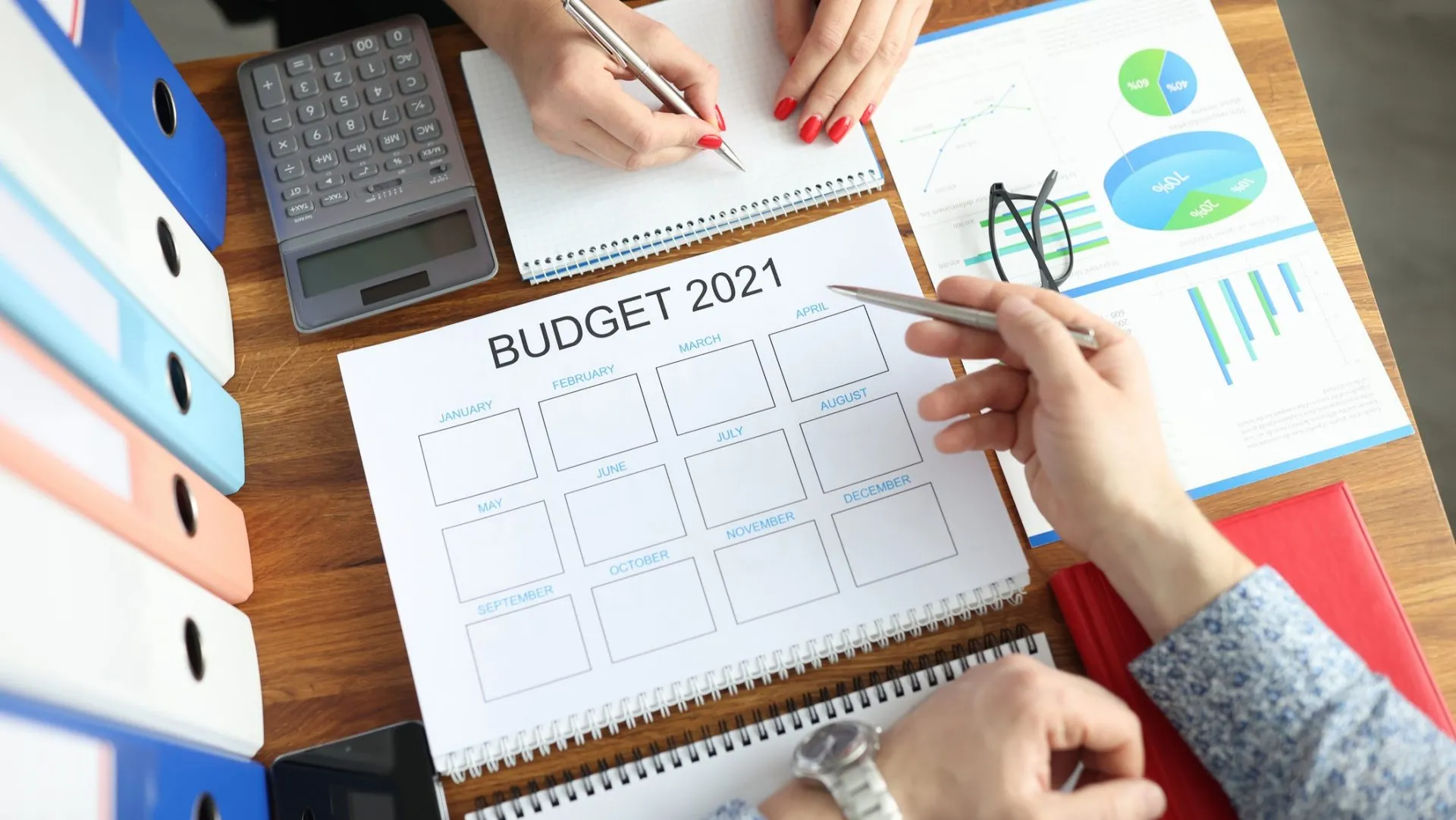 Make Your Money Work for You
Start With the 3 Essential Buckets
The first step to setting your budget is to determine what Amy Richardson, CFP, a financial planner with Schwab Intelligent Portfolios, calls the "three essential buckets: how much you take home from each paycheck, how much you're spending and how much you're saving."
"If you're not sure where your money is going, take it step-by-step," she said. "First, track your spending for 30 to 60 days. There are several digital tools out there to make this easier that you can take advantage of. From there, determine how much money you need to cover your fixed monthly expenses, like your mortgage, utilities, car insurance, etc. Then you will be able to identify how much you can put away for other goals."
Consider a '50-15-5′ Budget
You may not know how much money to allocate to each area of your budget, so Meredith Stoddard, life events experience lead at Fidelity Investments, suggests this budgeting rule.
"A simple way to budget is with the '50-15-5 rule of thumb,' which means ideally half of your income goes to essentials like housing, healthcare and utilities; you're saving 15% toward retirement or long-term goals (which could include an employer match), and 5% goes to short-term savings," she said. "The remaining 30% should cover taxes, charitable giving or discretionary spending. In areas with higher costs of living or if you've faced financial challenges over the last year, this may be an aspirational budget breakdown, but the most important thing is to have a plan that fits in with your life and works for you."
Where To Spend: 16 Splurges That Save You Money in the Long Run
Make Your Money Work for You
Be Sure To Prioritize Building an Emergency Fund
Create a Debt Repayment Plan
"If you have debt, the new year is a great time to take control of it," Richardson said. "Just like starting a new workout routine, you need a plan that is reasonable and something that you can stick with. Ideally, you should pay the minimum on all debts and prioritize paying more on higher-interest debt."
Stop Doing These: 40 Money Habits That Can Leave You Broke
Minimize Big Expenses
If you're entering the year with debt or want to be aggressive about meeting savings goals, cutting out your daily latte probably won't make a huge dent in your overall budget. Instead, see what major expenses you can cut down on.
"Now is the time to trim back on the big-spending items," Friedberg said. "Minimize car and housing expenses and beef up saving and investing."
Prepare Now: 7 Major Emergencies That Could Bankrupt You
Max Out Your Retirement Contributions
"Invest the maximum, if possible, in your 401(k) and/or Roth IRA," Friedberg said.
If you can't contribute the maximum, figure out if you can at least increase your contribution rate from 2020. At the very least, be sure to meet your full employer match to your 401(k) plan if one is offered.
Helpful: 12 Essential Money Tips for Every Phase of Your Financial Life
Have a 'Fun' Goal You Are Saving Toward
Once you've allocated money for fixed expenses, short- and long-term savings goals and debt repayment, figure out how much you can put aside for a nonessential money goal, like a vacation, as well. Knowing that you are saving for something you will enjoy can motivate you to stay on track with your budgeting plans.
"I personally can't wait for travel to come back and I am saving for a fun trip in 2021," Richardson said. "Knowing I have something fun on the horizon keeps me focused on my own budgeting and saving."
Make Your Money Work for You
Automate as Many Payments as You Can
"Automating savings and investing is one of the most important financial moves that you can make," Friedberg said. "Now is the time to have a set amount automatically deducted from your salary, or if self-employed, transferred from a checking to a savings account."
You can also automate payments to your lenders so that you stay on top of your debt repayment goals throughout the year.
More From GOBankingRates
Gabrielle Olya contributed to the reporting for this article.
About the Author