30 Weird Ways People Go Broke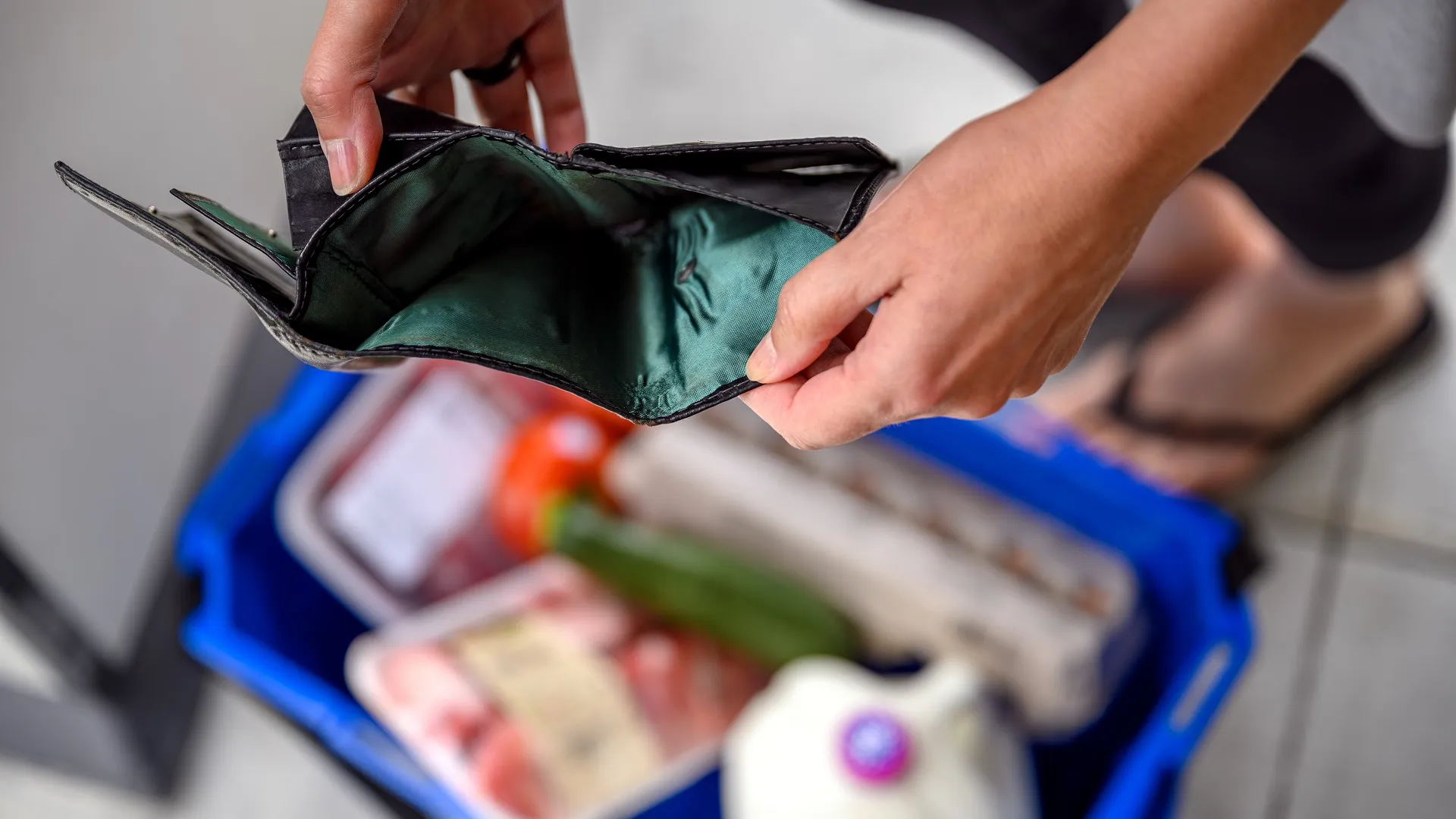 Getting an Inheritance
Some people who inherit money spend irrationally. They go on shopping sprees, take vacations and immediately start upgrading their lifestyles, ignoring smarter options such as investing the inheritance.
Jacob Wade, the founder of IHeartBudgets, spent $100,000 — consisting in part of money put aside for him following his father's death — within three years when he was just 18. A tricked-out pickup, tuition money for an education he never completed, and a luxury car for his mom ate up a large chunk of his cash. Another $27,000 went toward living expenses after he took 18 months off work.
"I've seen people want to buy everything from yachts to mansions that are completely out of budget after receiving an inheritance," said Elle Kaplan, CEO and founder of LexION Capital, a New York-based financial management firm. "There's going to be a huge rush of emotions when you suddenly have money — but those are your worst enemy."
Failing to separate rational thought from short-term choices is a great way to go broke.
Make Your Money Work for You
Winning the Lottery
Although hitting the jackpot is supposed to be the key to financial freedom, it doesn't always lead to easy street or happiness.
Jack Whittaker learned that. Whittaker, who died in June at age 72, made headlines in 2002 when he won a record-setting Powerball jackpot of $315 million that netted him $113.4 million after taxes, The New York Times reported.
Although he gave huge sums of money away, much of it through his foundation, the building contractor also poured money into his business ventures, and he spent enormous sums drinking and gambling. Whether he had any money left when he died is unknown, but his personal life had taken tragic turns long before that.
"It's incredibly strange and unfortunate that individuals who suddenly acquire enormous amounts of wealth would've been better off had they never gotten that winning ticket in the first place," Kaplan said.
Take Our Poll: What Kind of Money Advice Would You Most Trust From a Celebrity Expert Such as Warren Buffett, Mark Cuban or Suze Orman?
Betting on a Concert
When she embarked on her Monster Ball tour, Lady Gaga had $3 million to her name and spent it all creating the stage to get the attention of Arthur Fogel, current chairman of global music and president of global touring at Live Nation. It left her broke, she revealed in an interview on "Entertainment Tonight." Fortunately, her stint in the poor house was short-lived.
"[Fogel] got Live Nation to write me a check for $40 million, and it changed my life and the life for my whole family," Lady Gaga said.
Playing Banker
If you get a sizable lump sum of money, don't become a banker or a lender, said Edwin Cruz, owner of Prosperity Financial Group in Palm Beach Gardens, Florida.
"I know a couple that was awarded a large sum of money in a settlement. The children and other family members had a lot of business ideas. None of those deals went well, and the couple went broke in about five years," Cruz said. "Invest wisely, because money can disappear quickly."
Make Your Money Work for You
Gambling Your Money Away
For some people, gambling is recreation. For others, it starts out that way but turns into a financially crushing addiction. It's not unusual for gambling addicts to drain savings, raid business accounts, write bad checks and spend their children's college tuition.
Even when it doesn't lead to ruin, problem gambling can be enormously expensive. Take golfer John Daly, winner of two major championships, for example. Daly, who underwent surgery in 2020 for bladder cancer, estimated net losses — the amount remaining after deducting $35 million in gambling wins — to be about $55 million from 1991 to 2007, Forbes reported.
Many problem gamblers continue playing until they're broke. The social cost of problems associated with gambling — including job loss, bankruptcy and divorce — is estimated to be $7 billion nationally each year, according to the National Council on Problem Gambling.
Coming Down With 'Entrepreneur Syndrome'
Many financially successful people go broke trying to get richer. They start businesses they don't need and don't have the experience to run. Washington Post columnist Michelle Singletary once called it "entrepreneur syndrome."
In a 2012 article, she cited Pro Football Hall of Fame inductee Warren Sapp as an example. Despite having earned nearly $60 million over the course of his 13-year NFL career, he retired from pro football in debt. His bankruptcy filing, submitted in March 2012, listed $6.7 million in debts. Sapp's lawyer told the Tampa Bay Times that Sapp filed because of his business debts, although the lavish personal spending described in the filing undoubtedly contributed to his financial ruin.
Being a Co-Signer
In many cases, people go broke co-signing for a family member or a friend.
Michael Eckstein of Eckstein Tax Services in Huntington, New York, recalled one woman in her 20s who co-signed for her aunt's loan. The aunt stopped paying, and her niece was left to pay the loan, plus interest. The niece had to pay to avoid ruining her credit at a young age.
Co-signing a loan might seem like a simple favor, but it can land you in some serious trouble, Eckstein said. For that reason, it's best that you don't co-sign for a loan.
Overindulging as a Single Parent
One parent took out a loan to take her child to Disneyland with friends for the child's seventh birthday, recalled Catherine Cooper of Catherine Cooper Insights. Another parent booked a weekend at a fancy hotel with room service to celebrate her child's graduation from elementary school. And the parents put it all on their credit cards.
"A lot of single moms stick their necks out and do crazy things to give their kids whatever they want," Cooper said. "But since kids don't have an end to what they want, these women end up broke. These women are often driven by memories of their own deprived childhoods, so they overindulge their children [at] their own peril."
Being Sued for a Dog Bite
A vicious dog can be costly. On average, dog bite claims cost pet owners $44,760 in 2019, according to the Insurance Information Institute. Homeowners insurance often covers the damages, but if the dog's owners are uninsured or underinsured, they have to pay out of pocket. And in some cases, it's not only the dog's owner who pays the price.
Magnus Grimmett, founder of Ajax Tech in Aspen, Colorado, learned this lesson the hard way. In September 2020, a court ordered his company to pay a $369,948 judgment to a woman who was bitten by a dog on the company's premises, reported The Aspen Times. Grimmett closed the company and filed for bankruptcy shortly after the judgment was announced.
Having Failed Restaurant Dreams
Restaurants have a slightly better success rate than businesses in many industries, but 17% of new ones still fail within a year after they open, Forbes reported. These were pre-pandemic statistics.
Those failures leave a lot of people broke, and owning an empty restaurant building makes the failure a greater financial disaster, according to Randy Tarpey, CPA and owner of the Pennsylvania accounting firm Sickler, Tarpey & Associates.
Tarpey told the story of a Pennsylvania police officer who bought a pizza restaurant for $450,000. He tried to run it with his family, but it failed. In addition to losing all his money, he had an empty building that didn't sell until years later — and only for a fraction of the amount he had paid for it.
"I've seen this mistake repeated a lot over my career," Tarpey said.
Investing In Independent Films
Investing in independent films is a gamble, and Tarpey said most people have lost in the instances he has encountered. In one case, there was a $10 million production in Philadelphia, and all the investors lost their money.
"It was a bunch of rich friends, then not-so-rich friends," he said. "People who invest in independent films often believe in the movie and the production, but those people aren't thinking about real channels for profitability."
Trying an Alternative Housing Project
Author and entrepreneur William Seavey's plan to build a straw-bale house in Washington ruined his finances. He acquired the property, had financing in place and was ready to construct it. But building officials stepped in and put an end to the project, he described in a series of articles.
Seavey said he lost all the money he had put into the project and was broke. He eventually rebounded.
Overspending on a Reality Show Persona
What people saw on the reality show "The Hills" was fake, according to one of the show's stars, Spencer Pratt. But he went broke trying to make it look real.
He spent money as fast as he earned it on things such as a million-dollar wardrobe he didn't wear and a monster truck he drove only once for an episode. By 2010, just two years after reaching the pinnacle of fame and fortune, he was broke and living in a home owned by his parents.
Pratt is hoping to rebuild his wealth by selling hand-carved crystals on Pratt Daddy, his online store. But even if the venture is successful, it will have been a long road back from financial ruin.
Undergoing Excessive Plastic Surgery
Heidi Montag, another star of "The Hills," married Pratt in late 2008 and also ended up broke and living in her in-laws' house. Her financial vice, however, was excessive plastic surgery.
Montag had three procedures within the first year of the show airing, and later she underwent 10 procedures in one day, according to The Daily Beast. Getting plastic surgery was one of the ways she overspent and went broke.
Dreaming of a Music Career
A lot of people dream of making it big in the music business, and some people make serious financial mistakes to pursue their goals. Again, "The Hills" co-stars are examples of this mistake. Pratt told The Daily Beast that they spent nearly $2 million hiring big-name writers, producers and engineers for Montag's pop music career, which didn't take off.
Buying Too Many Houses
Gifting houses to people who can't afford them isn't a good financial decision, said Randall Janis, host of "The Income Strategies Show" and founder and owner of Clear Income Strategies Group.
One former football player who appeared in the Super Bowl bought houses for his mother and father, plus his kids and friends. He also had several houses of his own. Once he left the NFL, there were all these properties in the possession of people who couldn't maintain them, which left him with a serious financial dilemma.
"Just because you buy a house in full doesn't mean you get to keep it. There's property tax, upkeep and so forth, and somebody's got to pay for it," Janis said.
Losing Endorsements
Endorsements are a huge source of income for many celebrities and athletes. No one understands the sting of losing one of these lucrative deals better than beauty vlogger and influencer Olivia Jade Giannulli, daughter of actress Lori Loughlin and designer Mossimo Giannulli.
Following her parents' indictment for their alleged role in the college-admissions bribery scam in 2019, Olivia Jade lost lucrative deals with Sephora and Estée Lauder. A deal with TRESemmé also was rescinded. Her parents entered guilty pleas in connection with the case. Loughlin was sentenced to two months in prison and her husband to five months.
Living for Fun
During a 2010 appearance on "The View," boxer Mike Tyson said he was "totally destitute and broke." This is a man who earned an estimated $400 in the boxing ring, lived in mansions and kept tigers as pets. When asked how the financial downfall happened, his reply was: "I had a lot of fun."
Being Financially Tied to Your Car
A lot of people go broke because of their cars, Janis said. He told a story about one man who was driving a BMW with a payment of $913 per month, which he could barely afford. Add in money for gas and insurance, and he was paying about $1,600 a month for a car.
It was more important to the man than his house, so he downgraded where he lived to keep his car. In the end, that car destroyed his credit and left him broke because he couldn't keep up both his lifestyle and the car, Janis said.
Having an Affair
Cheating can leave your bank accounts empty. Depending on how long the affair lasts, the person who is cheating might spend thousands of dollars on dates, gifts, hotel rooms and flights. Some people even pay their lover's bills.
"I know a woman and her lover who would book a hotel room to the tune of $2,500 a week," licensed clinical psychologist Ramani Durvasula told CNBC.
Meanwhile, factor in a suspicious spouse or partner who starts forking over cash to investigate what's going on, and the costs really start to add up. While all of this extra spending is occurring, there are still household obligations to cover. Infidelity is a prime example of how emotion-driven decisions make people go broke.
Living on Credit Cards
Treating credit cards like free money is another way people go broke, Cooper said.
Actress Mariska Hargitay has discussed openly the big debt she ran up during the years she struggled to find steady acting gigs. She eventually borrowed $60,000 from a boyfriend — all of which she repaid in full — to dig out from under her credit-card debt.
Hargitay was fortunate to have support during her lean years. "A lot of people end up exhausted and file for bankruptcy," Cooper said.
Becoming a Real Estate Investor
A MarketWatch article outlined the tale of an executive who had 12 properties valued at a combined $3 million in 2007. When the economy went south and her renters moved out, she didn't have money to cover the mortgages, repairs and maintenance. She lost all but one property to foreclosure and short sales.
Getting lured into real estate without the proper experience or adequate capital can be a countdown to financial ruin.
Overspending on Pets
Most animal lovers consider their pets to be part of their family, and the truth is, the cost of caring for some pets is akin to raising a child. It was a penchant for those kinds of pets that contributed to actor Nicolas Cage's financial decline.
Cage amassed a $150 million fortune as one of Hollywood's highest-paid actors. And he blew most of it by spending outrageously. Sure, some of that money went to a private island, shrunken pygmy heads and a dinosaur skull. But Cage also sprung for a $150,000 octopus and two albino king cobras with an estimated value of $276,000, according to CelebrityPets.net.
Maintaining an Entourage
Janis held a workshop in which one of the participants had a 15-person entourage. The participant paid for almost everything for the entourage, including living expenses, cars and vacations. In the end, he was paying for their friendship and when the money disappeared, they were gone, Janis said.
An entourage is a source of ridiculous spending, and it's definitely one of the contributing factors to celebrities going broke, Janis said.
Hiring the Neighborhood
Rapper MC Hammer reportedly earned $33 million after the success of his 1990 album "Please Hammer, Don't Hurt 'Em," according to The New York Times. But, he filed for Chapter 11 bankruptcy in 1996.
On the "Opie & Anthony Show," Hammer said he went through the money "giving back to the community." He was paying 200 employees at a cost of $500,000 a month. It was the crack era, violence was rampant and death was a regular thing in his neighborhood. So, he said he gave jobs to people in the community. Unfortunately, the strategy was unsustainable.
Letting an Accountant Handle All of Your Finances
One of Janis' financial workshop participants has an accountant who sends him $46,000 per month. The participant doesn't know how much money he has in the bank, just that he achieved stardom and a $35 million contract. But if you do the math, he'll spend almost $6 million in 10 years.
"The money's going to run out because it's not being handled correctly," Janis said. "Always know what you have. You can't assume someone somewhere is looking out for your best interest."
Committing Financial Infidelity
In an ideal marriage, both spouses are open and honest about their spending. However, when one spouse hides debt from the other, things can spin out of control. The term for this behavior is financial infidelity.
Navicore Solutions, a nonprofit financial counseling agency in New Jersey, fielded a question on its website from a woman who began using credit cards to make ends meet after her husband lost his job. He was unaware that she'd been using the cards. By the time she reached out for assistance, she'd racked up $45,000 in credit card debt.
Financial infidelity imposes a double whammy. It's as damaging to the couple's relationship as it is to their finances.
Investing In Penny Stocks
All investments have risks, but if you invest in penny stocks, the risk level is akin to gambling. Timothy Sykes is a seasoned trader who said he turned $12,415 into nearly $6 million. But even he admitted on his own website to losing his money roughly 30% of the time.
People who ignore the odds and stake money they cannot afford to lose, such as the mortgage or their savings, are destined to go broke. Penny stock investors should be prepared to lose their entire investment, the U.S. Securities and Exchange Commission has warned.
Sending Money to Your Internet Love Interest
Online dating scams can be easy to fall for, especially when a thief hones in on a victim who's looking for human connection — and who might be too generous for their own good.
In an extreme case, a 48-year-old man living in Illinois sent $200,000 to someone he met online and believed to be his long-distance girlfriend, ABC News reported. Over two-plus years, he wired money to England, Nigeria, Malaysia and Portland, Ore. Unfortunately, he had been duped.
An FBI spokesperson told ABC News that people should watch out for a "sob story" and always be cautious with money requests, even if the relationship seems to be legitimate.
Going To Graduate School — Twice
People typically go to graduate school to further their careers, with the hopes of increasing their income. But graduate school also can come with a hefty price tag, one the grad is often left paying off for many years.
Forbes reported the story of one woman who got a master's degree in fine arts at the University of Southern California film school but discovered that she couldn't command the kind of salary in film that she would need to pay her student loan debt. She then decided to enroll at Pepperdine School of Law in hopes of earning more money as an attorney. However, in the years following graduation, she had more than $300,000 in student loan and other debt and was struggling to get by on her entry-level law salary.
When it comes to choosing a graduate school, experts recommend keeping your total student loan debt at or below your anticipated first-year salary. Otherwise, you risk going broke.
Calling the Psychic Hotline
Niall Rice was heartbroken when his relationship ended. So when two self-proclaimed psychics promised to reunite him with the woman, he got "sucked in," he told The New York Times in 2015. Rice said he paid the Manhattan-based psychics more than $718,000 in total for their services.
This is yet another sad example of when emotions can lead you to make bad financial decisions, leaving you broke and still in search of relief.
Getting an Extreme Home Makeover
The ABC show "Extreme Makeover: Home Edition" took participants' deteriorating, cramped houses and replaced them with beautiful, brand-new, super-sized homes to help them get a fresh start in life. These were the kind of success stories that offered some ray of hope in the midst of an economic downturn and recovery.
However, these new, larger and improved homes also came with higher costs — for upkeep, taxes and utilities, The Beaufort Gazette reported. The higher home value reportedly bumped one family's tax bill from $750 to $2,500 per year. The electric bill for the new, larger home cost between $500 and $600 per month, up from $200. The family ultimately filed for bankruptcy.
This serves as a lesson to contestants who participate in the 2020 reboot of the show. And there's a lesson here for even modest renovations: Consider all potential costs when planning a home remodel or expansion. If you can't cover the costs of keeping up your new home, you risk going broke.
More From GOBankingRates

BEFORE YOU GO
See Today's Best
Banking Offers