Americans Are Keeping Their Used Cars Longer — 7 Factors To Consider If You're Looking To Purchase One Now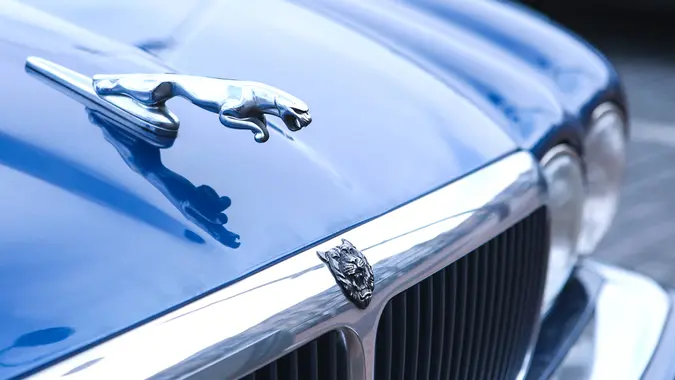 JurgaR / Getty Images
The automotive industry has seen its fair share of ups and (mostly) downs since the pandemic. The shortage of automotive computer chips — vital components that run everything from radios to gas pedals to transmissions — slowed global assembly lines and made new vehicles scarce and costly just when consumers were eager to buy.
Although new vehicle transaction prices are trending down slightly in 2023, the average is sitting at a high $48,275, up 3.7% or $1,744 year-over-year (YoY) for April. To save money in today's economic climate, many American drivers are buying used or investing in the car or truck they already have rather than buying at all.
According to Cox Automotive (the parent company of Kelley Blue Book [KBB]), the average used vehicle listing price was just under $27,000 in April with an average mileage of 70,565. With inventory low and prices so high, there is a good chance you will be searching older and higher mileage used cars, if you're in the market for one.
Per a recent S&P Global Mobility report, the average age of vehicles is around 12.5 years. This is the sixth consecutive annual increase in average age and S&P predicts that the number of older vehicles will keep growing until at least 2028.
"You see cars all the time in here with 250,000, 300,000 miles," says Jay Nuber, owner of Japanese Auto Professional Service, in Ann Arbor, Michigan. "They haven't been really having major work or anything. They've just been doing the (routine) service."
Make Your Money Work for You
Many determinants go into buying a used car, but the current market puts a unique spin on every step in the process. Here are seven factors to consider if you're looking to purchase one now.
1. Build a Budget for Today's Market
This is a factor in buying any vehicle, regardless of how the industry is trending and how well the economy is performing, but with prices higher and cars in shorter supply, potential buyers are going to have to spend more than the customary 10%-20% of their income to afford a used car. Vehicles under $15,000 are harder to find now unless they are beaters, so used buyers should expect to pay between $15,000 and $35,000, per KBB.
2. Bargain for Financing and Price
If you've done some research, you should know exactly the fair market value of the car you want and demand what you want in the deal. While sticker prices and financing rates have soared (the average APR for used vehicles was 11.1% in April, per Edmunds), it's your duty to comparison shop and negotiate better price and terms. Bank loans are typically less expensive that dealership financing, however, if you're financing through the dealer, there's a chance you can negotiate a lower price for the car.  
3. Researching Used Cars
Don't feel bad about over-researching. Buying a used car shouldn't be a snap decision and there are so many sites that provide a wealth of information that you would be doing yourself a disservice going in blind. Feel free to check out the big valuators like KBB and Autotrader.com, but you don't have to rely on one authority. As the KBB site suggests, "Head to the internet and research that model's history. Check for recalls to see if the model experiences any repetitive problems, such as serious (and expensive) issues with the transmission, power steering, electrical system and engine."
Make Your Money Work for You
4. Widen Your Search for a Car and Insurance
Purchasing a new car is a stressful experience, so people usually try to get the process over with as quickly as humanly possible. In their eagerness to get through it, they don't consider their options. Unless you are dead set on a model and price, you should always be hunting for used cars deals at various dealerships. And there's no reason you can't play dealers off each other when you are vehicle shopping.
When it comes to insurance, the lofty price of cars, their maintenance and their fuel has already forced drivers to look for ways to cut down on their vehicle spending. Those looking to buy car insurance or switch to another provider should be treating it like shopping for a car. Car insurance is a necessity but once bought, many drivers stick by their insurer even if they are overpaying. While you can't be registered in one state and insured in another, you can compare rates throughout your home state.
5. Always Spring for a Used Vehicle Report
AutoCheck and Carfax will give you the goods on a used car's accident history, repairs, maintenance schedule, recalls, and in some cases, oil changes. When you buy a used car from an individual, you can purchase a vehicle history report for between $25 to $40. Typically, a well-maintained vehicle, even an old one, offers a longer, potentially trouble-free future than a neglected vehicle.
6. Do a Thorough Visual Inspection and Test Drive…
Even if you don't know your radiator from your alternator, you need to check your future vehicle completely, and that's when research comes into play. When you're inspecting a used car, don't be afraid to get down and dirty. Check everywhere under the hood, inside the cabin AND under the car for anything missing, torn, broken or rusty.
Make Your Money Work for You
As Forbes says, "Get under the car as far as possible (bringing a drop cloth for this purpose is a good idea) and look for rust (particularly in vital frame elements) and oil leaks." When driving the car, check all operations, lights, sounds and don't discount "feel." Chances are, if something feels off to you, it probably is. If it isn't, the feeling will probably stay for as long as you own your "new" used vehicle.
7. …Then Get a Pro To Do One
Your inspection is important but scheduling an appointment with a certified trusted mechanic in your area could end up saving you thousands and big headaches down the road. Professionals know exactly what to look for and can inspect a car quickly. According to KBB, a mechanic "will meet you at a dealership or wherever you need them for the inspection, which costs between $129 and $349." Some licensed packages will throw in an AutoCheck vehicle history report too.
More From GOBankingRates