The 3 Best-Valued Electric Trucks To Buy in 2023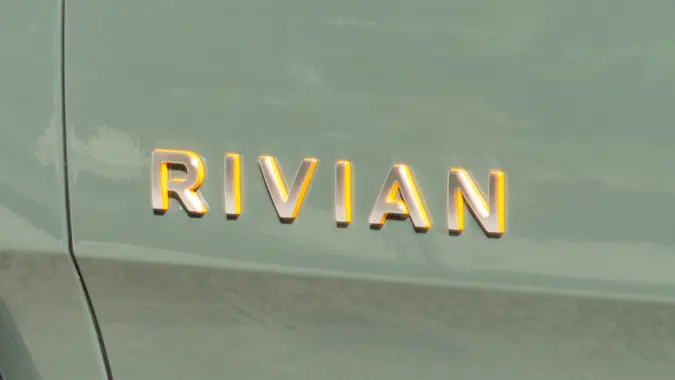 RoschetzkyIstockPhoto / iStock.com
Electric trucks are on the rise. As more people are switching to fully electric commuters cars, the same goes for truck owners. This is a relatively new niche for electric vehicles, and as such, there are fewer options for electric trucks than there are for sedans or SUVs.
However, it is expected that many people will switch over to fully electric trucks in the future. According to a survey by CleanTechnica, 43% of pickup truck owners would consider buying an electric truck in the next 10 years.
For those of you who are in the market for a new car and are considering an electric truck, here are 2023's best-valued electric trucks.
2023 Ford F-150 Lightning
The Ford F-150, America's bestselling vehicle, now comes fully electric. The base price of this truck is $61,869.
Ford offers up to 320 miles of driving range on the Lightning before needing a charge. There are two battery pack options available for purchase. Lightning trucks equipped with the smaller pack produce 452 horsepower, while the larger pack produces 580 horsepower. The truck has a towing capacity of up to 10,000 pounds with the large battery pack option.
This pickup's interior and exterior look similar to the F-150, with some EV-exclusive cosmetics, such as the lightbar that wraps across the front of the hood. Overall a great truck, and the cheapest option on this list, the Lightning provides the practicality and workability of the F-150 with the energy-saving appeal of an electric vehicle.
Make Your Money Work for You
2023 Rivian R1T
Rivian, a brand that specializes in electric trucks, has come out with the 2023 Rivian R1T with a base price of $74,800.
The R1T has a range of 328 miles before needing a charge. It is lauded for its off-road capabilities and its sleek interior exterior. Though it is the smallest of the electric trucks on this list, Rivian's vehicle can tow up to 11,000 pounds.
The 2023 version of the R1T offers a new Quad-Motor system, which can accelerate up to 60 mph in three seconds. Not only is this truck fast, but it is also equipped with an air suspension that allows it to traverse rough terrain with ease.
Both on the road and off the road, the Rivian R1T is a pickup with unique capabilities and Rivian is quickly gaining recognition in the nascent electric truck market.
2023 GMC Hummer EV Pickup
The priciest on this list, GMC's Hummer EV Pickup has a base price of $100,395. This pickup boasts 328 miles of use before needing a charge and can reach up to 60 mph in 3.3 seconds.
This truck is known for its unique off-roading functions. In one mode, it can be raised 16 inches off the ground. In another mode, it allows the truck to drive diagonally around obstacles. Able to tow up to 7,500 pounds, the Hummer has the lowest towing capacity of the pickups on this list.
Make Your Money Work for You
Though maybe not the most practical of 2023's electric trucks, like other Hummers, it is a flashy vehicle that draws attention both on the road and on the unbeaten path.
More From GOBankingRates