12 Japanese Cars That Will Last 200K Miles (or More)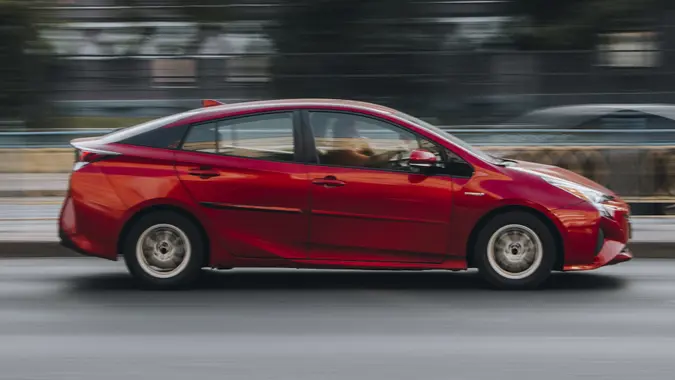 YuriyVlasenko / iStock.com
No matter where they're built, cars everywhere last longer than they used to. While vehicles from the 1970s tended to conk out after about 100,000 miles, today's models should go double that and beyond.
However, there are companies — and countries — that make sturdier cars than others. With a focus on quality, a reliance on sound engineering and enthusiastic adoption of new technology, Japan's car manufacturers outrank their American and European competitors by miles when it comes to reliability.   
Based on the mileage that the top 1% of cars within each model obtained, iSeeCars found that while there are many U.S. vehicles that have potential lifespans that surpass 200,000 miles, the models that drive the farthest tend to be Japanese.
"What we see is a list of highly-durable vehicles, capable of more than a quarter-million miles of use if properly maintained," said iSeeCars Executive Analyst Karl Brauer. "And to be clear, this study isn't reporting the maximum lifespan of these vehicles. This is simply a measure of current odometer readings. Most of these cars are still in use and going strong."
Here are 12 Japanese cars that last 200K miles and beyond, according to iSeeCars:
Toyota Sequoia — 296,509 miles
Toyota Land Cruiser — 280,236 miles
Toyota Tundra — 256,732 miles
Toyota Prius — 250,601 miles
Honda Ridgeline — 248,669 miles
Toyota Avalon — 245,710 miles
Toyota Highlander Hybrid — 244,994 miles
Toyota 4 Runner — 244,665 miles
Toyota Sienna — 239,607 miles
Honda Pilot — 236,807 miles
Honda Odyssey — 235,852 miles
Toyota Tacoma — 235,070 miles
According to the study, which analyzed over two million used cars produced and sold for at least 10 of the past 20 model years between January and October 2022, nine of the top 10 sedans and hatchbacks, 10 of the top 20 SUVs, and five of the top 10 pickup trucks that had the greatest lifespan potential were made in Japan.
Make Your Money Work for You
Japanese cars and trucks topped all vehicle types, and Toyota led the way with 10 of the top 20 models able to reach over 230,000 miles. The only EVs included in the research were the Tesla Model S (133,998 miles) and the Nissan Leaf (98,081).
Notable results for U.S. makes and models included the Ford F-150 (fifth in trucks) and Chevy Impala (second in sedans and hatchbacks). The Chevrolet Suburban, GMC Yukon XL and Chevy Tahoe placed third, fourth and fifth in potential lifespans for SUVs, with the Suburban coming in third overall (265,732 potential lifespan miles).
More From GOBankingRates