The Best Sites for Car Shopping

8 min Read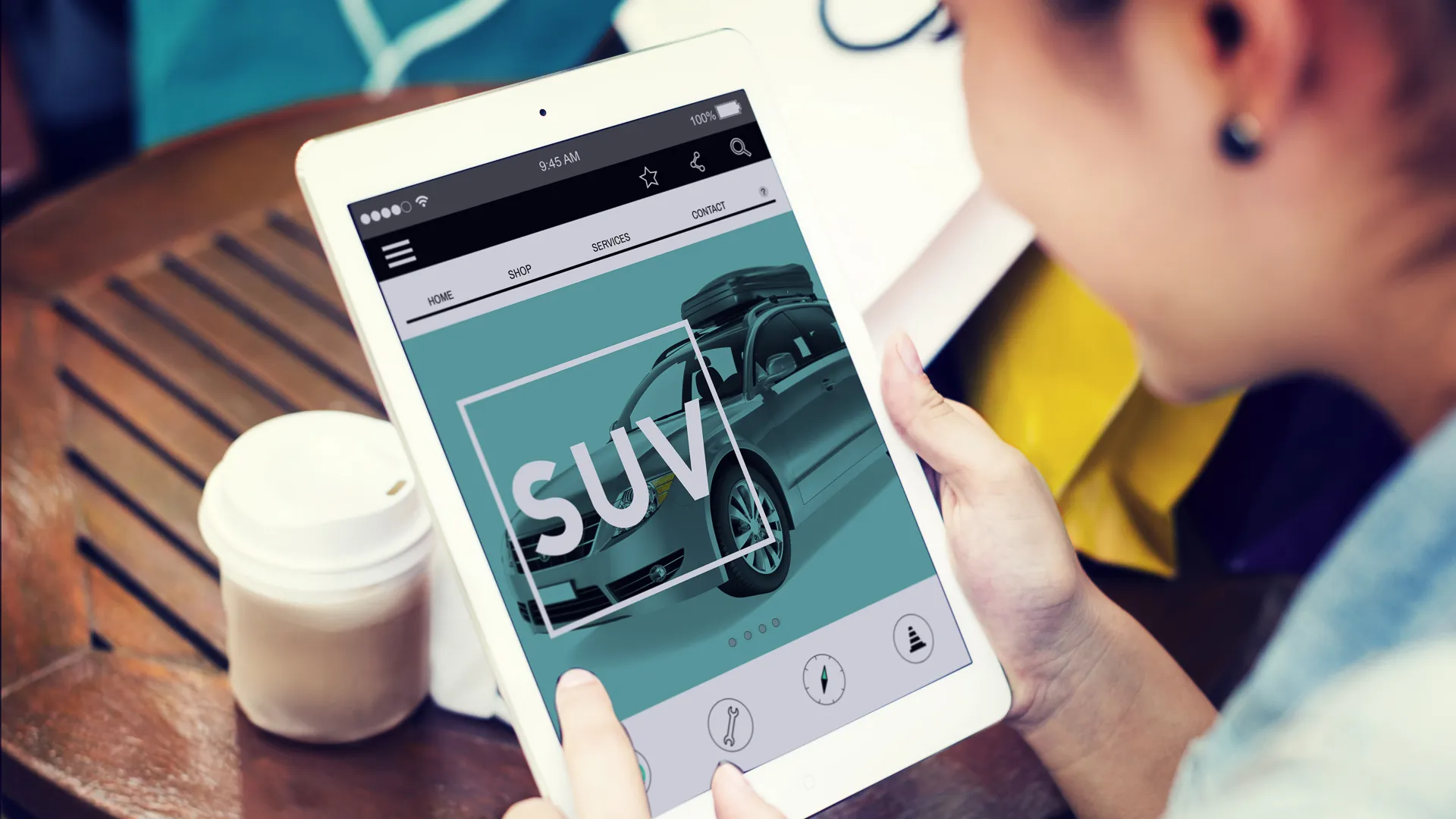 Once upon a time, car shoppers were largely at the mercy of dealerships. Today, buyers can come armed with competitors' prices, true market values, online discounts and other weapons that turn the negotiation table in their favor. But in order to be a master of car buying, you'll need to become familiar with the tools of the trade.
Here's a look at some of the best websites and online resources to help you find the right car at the right price.
Make Your Money Work for You
Cars.com
Launched in 1998, Cars.com grew from an automotive classifieds website into one of the largest digital platforms for car shopping. Today, the company owns a host of web properties, including DealerRater, Auto.com, PickupTrucks.com and NewCars.com.
Cars.com has the benefit of size, containing a vast amount of data on thousands of vehicles from car dealerships across the U.S. Additionally, the site offers useful features that enable car shoppers to connect with dealers, as well as a Black Book Value car valuation for people looking to sell their old cars.
Cars.com is partnered with Carfax, which provides vehicle history reports for used vehicles sold through the Cars.com website. As an added bonus, Cars.com provides shoppers with quick links to vehicles' Carfax reports, so they can rest assured that their purchases won't be lemons.
Don't Miss: New and Used Car Loan Interest Rates Explained
Kelley Blue Book
Launched as a trade publication in the 1960s, Kelley Blue Book has since transformed into one of the preeminent sites to buy cars online. KBB has become a staple of car buying that focuses on car valuation and offering fair market prices for new and used vehicles.
KBB does this using its Blue Book Value car valuation. Blue Book Value estimates your vehicle's trade-in value at nearby car dealerships and estimates its value if you want to sell to a private party. KBB provides a range of values based on your car's condition — fair, good, very good or excellent — to give you a fuller understanding of your vehicle's worth.
More pros include expert and consumer reviews, along with options for finding local dealers and checking your credit score. KBB best lists can simplify your vehicle search by drilling down the best options in a particular category. Additionally, KBB issues Best Buy Awards with the goal of helping buyers identify the best values among auto types.
KBB offers a special deal on used cars, the Kelley Blue Book Instant Cash Offer. Fill out the online forms about your vehicle and receive an Instant Cash Offer from participating car dealerships on your car. After the car dealer verifies the vehicle in person, use your offer to trade in your car or let the dealer buy it for cash.
Another resource KBB offers is its line of buyer's guides. Updated on a weekly basis, KBB's Buyer's Guides cover the 10 most popular car segments in expert detail, including factors like driving experience, build, price and how the vehicle stacks up against its competition.
Make Your Money Work for You
Autotrader
Autotrader collects information on millions of different new cars, used cars and certified pre-owned cars in order to provide the best deals on vehicles. Along with featuring a wide array of car dealerships, Autotrader, unlike Cars.com, connects shoppers with private party car offers.
One potential benefit of selling your car privately is that you could get the retail price for it, whereas at a car dealer you'd only get the wholesale value. Working with KBB, Autotrader also offers the nifty Instant Cash Offer previously mentioned.
Autotrader has a very impressive set of advanced search tools. It features the usual vehicle search most competitors have, based on the make, model and price of your desired car. However, Autotrader takes it much deeper, enabling car buyers to filter results based on the type of car you want, its fuel economy, all the way down to granular specifications and available features.
CarGurus
One of the features that distinguishes CarGurus.com from other car websites is its emphasis on transparency. When you perform a car search on CarGurus, the top results aren't ads paid for by car dealers; they're the best vehicle listings ranked by market value and dealer reputation.
You can shop new cars, certified pre-owned and used cars for sale on CarGurus. You can also sell your car online for free through the site. Fill out a few forms about your vehicle, upload images, set the price and post the listing to have your car seen in millions of vehicle searches.
CarGurus has its own unique metric for determining your car's value, called Instant Market Value. Based on analysis of millions of used cars and your vehicle information, Instant Market Value is the estimated fair retail price for your car and even accounts for recently sold car listings in your local market. CarGurus also provides trade-in value.
Make Your Money Work for You
TrueCar
TrueCar is the original car website that put transparency and upfront pricing at the forefront of its business. TrueCar has changed the way people buy cars online by showing them the difference between the price car dealers are charging and the price customers are really paying. That is the TrueCar Average.
The TrueCar Average is calculated based on recent, actual vehicle purchases made by TrueCar members. For example, a new 2017 Cadillac CTS Sedan has an MSRP of $52,690, but based on what customers have been paying, the TrueCar Average is $50,327, a potential savings of $2,363.
TrueCar is able to sell new cars and used cars this way thanks to maintaining a close network of over 13,000 Certified Dealers that are pledged to transparency and upfront pricing.
Edmunds
Like several of the big car buying and car selling websites, Edmunds began as a printed periodical in 1966.
To find the Edmunds True Market Value of a vehicle, simply enter your zip code and the year, make, model and trim of the car you want. Next, add options, color, condition and mileage. Once you determine the True Market Value, you can gauge whether the price you're seeing in the classifieds or at the dealership is appropriate.
Edmunds sets itself apart from rival car websites with its True Cost to Own pricing system. The Edmunds True Cost to Own (TCO) metric takes into account additional costs many people don't include when buying a car — including depreciation, interest on your loan, taxes, fees, insurance premiums, fuel costs, maintenance and repairs. It also helps you weigh your options while you search for the best auto loan rate, as well.
Edmunds allows visitors to create their own dashboard on the website under the Insider section. Here you can save vehicle searches and get access to tons of deals such as discounts on SiriusXM satellite radio service and AutoCheck vehicle history reports.
Make Your Money Work for You
AutoTempest
An innovative car shopping site, AutoTempest works in a similar manner to huge flight aggregators like Kayak.com or Skyscanner to provide you with the largest available selection of used cars.
As a car aggregator site, AutoTempest pulls in vehicle search results from eBay Motors, Cars.com, AutoTrader and many other car websites. However, what really sets AutoTempest apart is that it aggregates vehicle listings posted on Craigslist. That opens a massive market of used cars for sale online and cuts through the need to manually search Craigslist yourself.
Along with used car search tools, AutoTempest's homepage features vehicle buying guides, checklists and tips. For example, if you're searching for the best gas mileage SUV, the site will help you narrow down your search. The site also provides specific buying guides for a selection of car makes and models, along with comprehensive car reviews. Additionally, it saves search results for easy access later and offers suggestions for top-notch shipping services.
Autolist
Like AutoTempest, Autolist is a vehicle aggregator site that aggregates car listings from hundreds of sources, across both conventional websites and mobile car buying apps. Offering a selection of more than 24 million cars for sale, Autolist boasts more listings than CarGurus and Autotrader.
The sheer quantity of vehicles for sale on Autolist makes it stand out from competitors. When it comes to Autolist vs. AutoTempest specifically, Autolist has a leg up, offering both used and new cars for sale.
Thanks to its vast catalog of car listings, Autolist has huge amounts of vehicle data, which it harnesses to power the site's best features. For example, Autolist's Affordability Rankings analyzes price data from across the country and determines the cheapest cities to buy a vehicle. Autolist also uses its vehicle data to generate in-depth industry studies and its convenient real-time Autolist Listimate, which calculates the value of your car.
About the Author