Top Luxury Cars for Less Than $200,000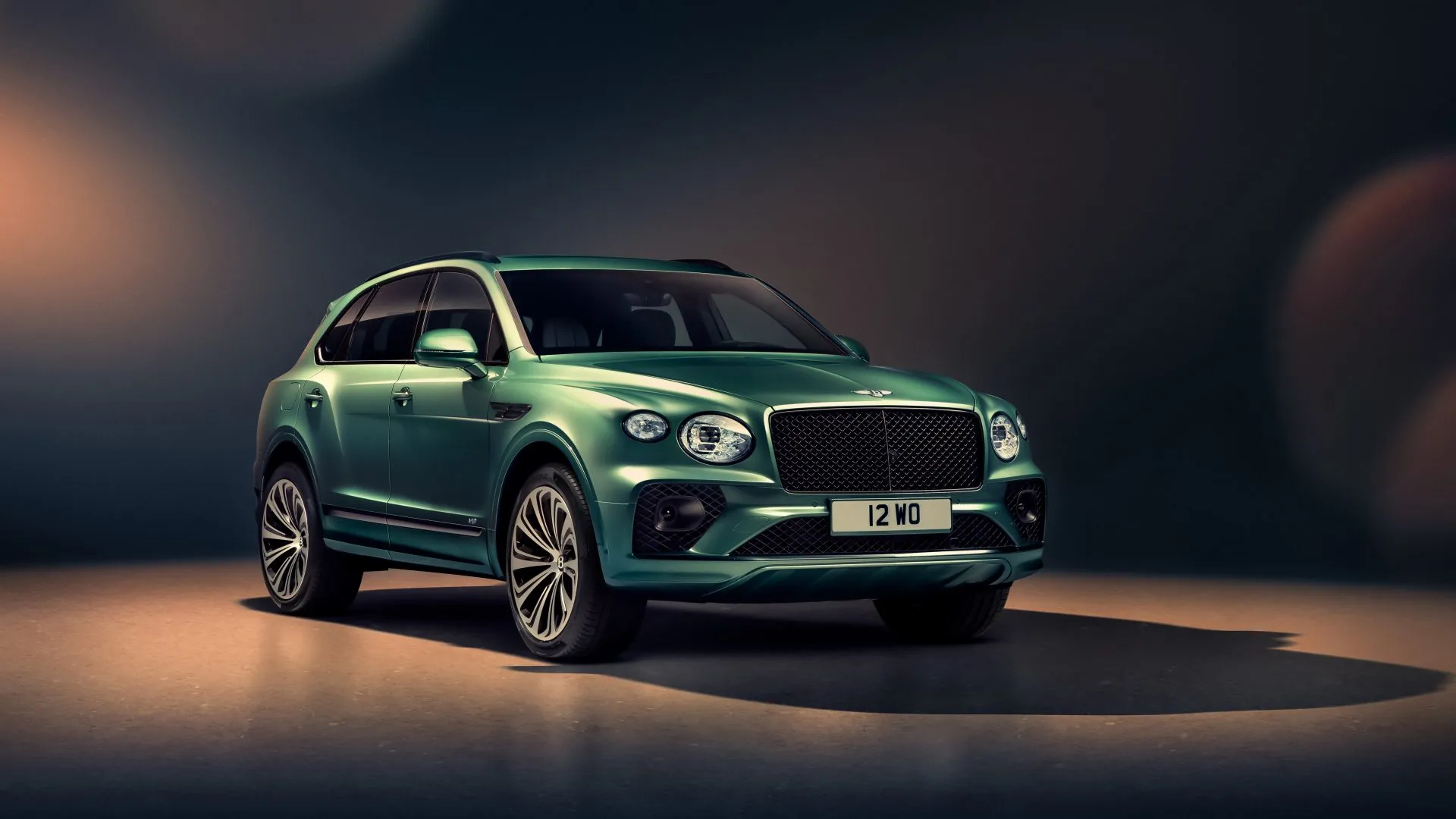 Plenty of cars in the $40,000 range — and certainly in the $50,000 range — bill themselves as luxury vehicles. Although "luxury" is a subjective term, it's hard to classify any of those as truly luxurious when the exact same word is used to describe a Bugatti La Voiture Noire or Rolls-Royce Sweptail, both of which have price tags approaching $13 million. There's no hard-and-fast rule on where garden variety Lexus luxury ends and where elite Rolls-style luxury begins.
The cutoff most commonly seems to appear somewhere in the quarter-million-dollar range, but if your budget tops out at $200,000, worry not. World-class automotive luxury, style, precision and speed can still be yours. Here's a look at the sports cars, sedans, EVs, coupes, convertibles and roadsters that feel like they should come with much higher price tags. 
Last updated: Jan. 12, 2021
Chevrolet Corvette
This entry isn't really fair to Chevy considering you could buy three 2021 Corvettes for $200,000 and still have plenty of cash left over for upgrades. But despite its sub-$60,000 sticker — the swankier convertible starts at $67,495 — America's sports car earns a place on this list purely because it punches higher above its weight in terms of price than just about any car on the road. You could easily do worse for six figures. 
In 2020, Corvette departed from seven decades of front-engine tradition and introduced a naturally aspirated V-8 located between the axles. A mid-engine 'Vette was, at long last, a reality. Now in its second model year, the new C8-generation has established itself as a track-capable performance sports car that finally has the mid-engine layout needed to compete with European supercars. All this is available to the common(ish) driver, many of whom can now actually afford to own a highly refined American icon with 495 horsepower, a 194 mph top track speed, and sub-3-second zero to 60 acceleration.
Make Your Money Work for You
Jaguar F-Type SVR Convertible
Created by Jaguar's Special Vehicle Operations (SVO) division, the F-Type SVR convertible is sweet even by the standards of ragtop Jags. Its 5.0-liter 575 horsepower V-8 engine gets some help from a supercharger that increases responsive performance by reducing drag and surge. With a top speed of 195 mph, it can go from zero to 60 in 3.5 seconds. Lightweight technology is found throughout the all-wheel-drive F-Type, and the posh interior is crafted from luxury materials like quilted performance seats.
BMW M8 Convertible
The 4.4-liter turbo V-8 that gives the M8 Convertible its oomph happens to be BMW's most powerful production engine. That explains the 600 horsepower — 617 on the Competition Convertible, which starts at $155,000. Wide, sleek and muscular, the M8 Convertible is highly refined inside — no surprise for a top-of-the-line BMW — with features like Merino leather and sport-accented ambiance and lighting. Those who want to push its price as close to the $200,000 limit as possible shouldn't have a problem running up a tab. Posh but pricey luxury extras like exclusive trims and customization through BMW Individual are all just a few upcharges away.
Audi R8 Spyder
The 2021 R8 Spyder is a rear-wheel-drive supercar with a rear-mounted engine — but not just any old rear-mounted engine. Its beastly V-10 — which it shares with the Lamborghini Huracán — is good for 602 horsepower, a track top speed of 204 mph, and 3.3-second zero to 60 acceleration. The interior is crafted from high-quality materials that more than justify the R8's price tag, and it's decked out with eye-catching features like a flat-bottomed sport wheel, satellite buttons and shift paddles. Outside, it's a car like no other thanks to sharp stylings, blackened headlights and tight lines.
Make Your Money Work for You
Bentley Bentayga V8
The Bentley Continental GT is most commonly hailed as one of the truly great luxury cars for the "common" driver, but with an MSRP of $202,500, it just missed qualifying for this list. Those who crave Bentley luxury and status on a budget, however, can still cozy up inside the brand's top-selling SUV, the Bentayga V8. It's got all the refinement, style and luxury of the top-of-the-line 627-horsepower, 12-cylinder Bentayga Speed, but without the quarter-million-dollar starting price tag. Don't worry, the Bentayga's 542 horses aren't exactly understated.
Mercedes-Maybach S-Class
With a starting MSRP of $202,550, the Mercedes-Maybach S 650 — with its 6.0-liter engine and 621 horses — is just out of reach for the purposes of this list, but there's still a place in the S-Class for those with a $200,000 budget. The Mercedes-Maybach S 560 4MATIC falls under $200,000 by downsizing to a 4.0-liter V-8 that's good for 463 horsepower. Beyond that, few expenses are spared. A vehicle that oozes class, style, refinement and luxury, the S 560 boasts features like satin aluminum, hand-finished exotic hardwood and seats that are individually hand-fitted with quilted, button-tufted Nappa or designer leather.
Porsche Taycan Turbo S
The Porsche Taycan Turbo S proves that an internal combustion engine is not required for a Porsche to be a Porsche. A beautiful and elegant vehicle both inside and out, the fully electric Taycan Turbo S raises the bar for both performance sedans and luxury EVs. Its acceleration is incredible — zero to 60 in just 2.6 seconds — its charging is fast and simple, and it is an undeniably beautiful vehicle that serves as an homage to Porsche's past and the car that's shepherding the brand into the future. It's also the first real competition that the Tesla Model S has ever had in eight years.
Make Your Money Work for You
2020 McLaren 570S
McLarens are commonly found at or near the top of lists dedicated to the world's most expensive cars. On lists of "affordable" luxury cars for commoners, not so much. It is, however, possible to get yourself inside of a McLaren for under $200,000, but not much under. The 570S delivers the luxury performance sports car experience that the McLaren name has become known for. Sometimes, supercar makers build knock-off versions for those who want the status of the brand but don't have the cash for the real thing. This is not one of those times. The 570S is a true McLaren and a true supercar, and it's got the 562 horsepower, 204 mph top speed, and the 9.5-second zero to 124 mph acceleration to prove it.
More From GOBankingRates
Photo Disclaimer: Please note photos are for representational purposes only and may not reflect the exact year, make or model.