Life and Money
The Cost of College the Year You Were Born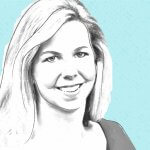 Student Loans 101
It's well known that the cost of college has been climbing. But rising tuition at both public and private universities hasn't just been a recent trend. College costs have been increasing significantly for decades.
To see just how much the price tag on a postsecondary education has grown each year, GOBankingRates analyzed data on four-year institutions from the National Center for Education Statistics and the College Board, starting in 1964, the first year this data was collected. Note that the data from 1964-1970 also includes the costs for two-year institutions. Costs are in current dollars.
From 1964 to 2015, the average annual cost of a four-year public school has soared 3,772 percent. The average annual cost of a four-year private school has jumped 2,878 percent. Click through to see the annual cost of college each year since 1964, and to see how much tuition and fees increased from year to year.
The Cost of College in 2015
Average cost of a four-year public school: $9,410
Public school cost increase from the prior year: 2.9 percent
Average cost of a four-year private school: $32,405
Private school cost increase from the prior year: 3.59 percent
The Cost of College in 2014
Average cost of a four-year public school: $9,145
Public school cost increase from the prior year: 2.93 percent
Average cost of a four-year private school: $31,283
Private school cost increase from the prior year: 3.82 percent
The Cost of College in 2013
Average cost of a four-year public school: $8,885
Public school cost increase from the prior year: 2.76 percent
Average cost of a four-year private school: $30,131
Private school cost increase from the prior year: 3.94 percent
The Cost of College in 2012
Average cost of a four-year public school: $8,646
Public school cost increase from the prior year: 4.47 percent
Average cost of a four-year private school: $28,989
Private school cost increase from the prior year: 3.97 percent
The Cost of College in 2011
Average cost of a four-year public school: $8,276
Public school cost increase from the prior year: 8.48 percent
Average cost of a four-year private school: $27,883
Private school cost increase from the prior year: 4.17 percent
The Cost of College in 2010
Average cost of a four-year public school: $7,629
Public school cost increase from the prior year: 7.86 percent
Average cost of a four-year private school: $26,766
Private school cost increase from the prior year: 3.99 percent
The Cost of College in 2009
Average cost of a four-year public school: $7,073
Public school cost increase from the prior year: 7.18 percent
Average cost of a four-year private school: $25,739
Private school cost increase from the prior year: 3.71 percent
The Cost of College in 2008
Average cost of a four-year public school: $6,599
Public school cost increase from the prior year: 6.59 percent
Average cost of a four-year private school: $24,818
Private school cost increase from the prior year: 5.97 percent
The Cost of College in 2007
Average cost of a four-year public school: $6,191
Public school cost increase from the prior year: 6.67 percent
Average cost of a four-year private school: $23,420
Private school cost increase from the prior year: 4.98 percent
The Cost of College in 2006
Average cost of a four-year public school: $5,804
Public school cost increase from the prior year: 5.68 percent
Average cost of a four-year private school: $22,308
Private school cost increase from the prior year: 6.33 percent
The Cost of College in 2005
Average cost of a four-year public school: $5,492
Public school cost increase from the prior year: 7.14 percent
Average cost of a four-year private school: $20,980
Private school cost increase from the prior year: 4.66 percent
The Cost of College in 2004
Average cost of a four-year public school: $5,126
Public school cost increase from the prior year: 10.36 percent
Average cost of a four-year private school: $20,045
Private school cost increase from the prior year: 5.78 percent
The Cost of College in 2003
Average cost of a four-year public school: $4,645
Public school cost increase from the prior year: 13.35 percent
Average cost of a four-year private school: $18,950
Private school cost increase from the prior year: 4.93 percent
The Cost of College in 2002
Average cost of a four-year public school: $4,098
Public school cost increase from the prior year: 8.82 percent
Average cost of a four-year private school: $18,060
Private school cost increase from the prior year: 3.93 percent
The Cost of College in 2001
Average cost of a four-year public school: $3,766
Public school cost increase from the prior year: 7.35 percent
Average cost of a four-year private school: $17,377
Private school cost increase from the prior year: 8.12 percent
The Cost of College in 2000
Average cost of a four-year public school: $3,508
Public school cost increase from the prior year: 4.34 percent
Average cost of a four-year private school: $16,072
Private school cost increase from the prior year: 3.57 percent
The Cost of College in 1999
Average cost of a four-year public school: $3,362
Public school cost increase from the prior year: 3.54 percent
Average cost of a four-year private school: $15,518
Private school cost increase from the prior year: 5.5 percent
The Cost of College in 1998
Average cost of a four-year public school: $3,247
Public school cost increase from the prior year: 4.37 percent
Average cost of a four-year private school: $14,709
Private school cost increase from the prior year: 6.7 percent
The Cost of College in 1997
Average cost of a four-year public school: $3,111
Public school cost increase from the prior year: 4.57 percent
Average cost of a four-year private school: $13,785
Private school cost increase from the prior year: 6.09 percent
The Cost of College in 1996
Average cost of a four-year public school: $2,975
Public school cost increase from the prior year: 5.83 percent
Average cost of a four-year private school: $12,994
Private school cost increase from the prior year: 6.37 percent
The Cost of College in 1995
Average cost of a four-year public school: $2,811
Public school cost increase from the prior year: 3.92 percent
Average cost of a four-year private school: $12,216
Private school cost increase from the prior year: 4.24 percent
The Cost of College in 1994
Average cost of a four-year public school: $2,705
Public school cost increase from the prior year: 6.71 percent
Average cost of a four-year private school: $11,719
Private school cost increase from the prior year: 6.47 percent
The Cost of College in 1993
Average cost of a four-year public school: $2,535
Public school cost increase from the prior year: 8.61 percent
Average cost of a four-year private school: $11,007
Private school cost increase from the prior year: 5.35 percent
The Cost of College in 1992
Average cost of a four-year public school: $2,334
Public school cost increase from the prior year: 10.77 percent
Average cost of a four-year private school: $10,448
Private school cost increase from the prior year: 6.48 percent
The Cost of College in 1991
Average cost of a four-year public school: $2,107
Public school cost increase from the prior year: 10.43 percent
Average cost of a four-year private school: $9,812
Private school cost increase from the prior year: 5.05 percent
The Cost of College in 1990
Average cost of a four-year public school: $1,908
Public school cost increase from the prior year: 12.5 percent
Average cost of a four-year private school: $9,340
Private school cost increase from the prior year: 7.81 percent
The Cost of College in 1989
Average cost of a four-year public school: $1,696
Public school cost increase from the prior year: 7.48 percent
Average cost of a four-year private school: $8,663
Private school cost increase from the prior year: 8.23 percent
The Cost of College in 1988
Average cost of a four-year public school: $1,578
Public school cost increase from the prior year: 6.26 percent
Average cost of a four-year private school: $8,004
Private school cost increase from the prior year: 13.56 percent
The Cost of College in 1987
Average cost of a four-year public school: $1,485
Public school cost increase from the prior year: 5.02 percent
Average cost of a four-year private school: $7,048
Private school cost increase from the prior year: 5.86 percent
The Cost of College in 1986
Average cost of a four-year public school: $1,414
Public school cost increase from the prior year: 7.28 percent
Average cost of a four-year private school: $6,658
Private school cost increase from the prior year: 8.77 percent
The Cost of College in 1985
Average cost of a four-year public school: $1,318
Public school cost increase from the prior year: 7.33 percent
Average cost of a four-year private school: $6,121
Private school cost increase from the prior year: 10.17 percent
The Cost of College in 1984
Average cost of a four-year public school: $1,228
Public school cost increase from the prior year: 6.97 percent
Average cost of a four-year private school: $5,556
Private school cost increase from the prior year: 9.09 percent
The Cost of College in 1983
Average cost of a four-year public school: $1,148
Public school cost increase from the prior year: 11.35 percent
Average cost of a four-year private school: $5,093
Private school cost increase from the prior year: 9.79 percent
The Cost of College in 1982
Average cost of a four-year public school: $1,031
Public school cost increase from the prior year: 13.42 percent
Average cost of a four-year private school: $4,639
Private school cost increase from the prior year: 12.79 percent
The Cost of College in 1981
Average cost of a four-year public school: $909
Public school cost increase from the prior year: 13.06 percent
Average cost of a four-year private school: $4,113
Private school cost increase from the prior year: 13.71 percent
The Cost of College in 1980
Average cost of a four-year public school: $804
Public school cost increase from the prior year: 8.94 percent
Average cost of a four-year private school: $3,617
Private school cost increase from the prior year: 12.16 percent
The Cost of College in 1979
Public school cost increase from the prior year: 7.27 percent
Average cost of a four-year private school: $3,225
Private school cost increase from the prior year: 9.03 percent
The Cost of College in 1978
Average cost of a four-year public school: $688
Public school cost increase from the prior year: 5.04 percent
Average cost of a four-year private school: $2,958
Private school cost increase from the prior year: 9.56 percent
The Cost of College in 1977
Average cost of a four-year public school: $655
Public school cost increase from the prior year: 6.16 percent
Average cost of a four-year private school: $2,700
Private school cost increase from the prior year: 6.55 percent
The Cost of College in 1976
Average cost of a four-year public school: $617
Public school cost increase from the prior year: 13.84 percent
Average cost of a four-year private school: $2,534
Private school cost increase from the prior year: 10.61 percent
The Cost of College in 1975
Average cost of a four-year public school: $542
Public school cost increase from the prior year: 5.86 percent
Average cost of a four-year private school: $2,291
Private school cost increase from the prior year: 7.56 percent
The Cost of College in 1974
Average cost of a four-year public school: $512
Public school cost decrease from the prior year: -0.39 percent
Average cost of a four-year private school: $2,130
Private school cost increase from the prior year: 4.16 percent
The Cost of College in 1973
Average cost of a four-year public school: $514
Public school cost increase from the prior year: 2.19 percent
Average cost of a four-year private school: $2,045
Private school cost increase from the prior year: 4.98 percent
The Cost of College in 1972
Average cost of a four-year public school: $503
Public school cost increase from the prior year: 17.52 percent
Average cost of a four-year private school: $1,948
Private school cost increase from the prior year: 6.33 percent
The Cost of College in 1971
Average cost of a four-year public school: $428
Public school cost increase from the prior year: 21.94 percent
Average cost of a four-year private school: $1,832
Private school cost increase from the prior year: 8.79 percent
The Cost of College in 1970
Average cost of public school: $351
Public school cost increase from the prior year: 8.67 percent
Average cost of private school: $1,684
Private school cost increase from the prior year: 9.85 percent
The Cost of College in 1969
Average cost of public school: $323
Public school cost increase from the prior year: 9.49 percent
Average cost of private school: $1,533
Private school cost increase from the prior year: 10.85 percent
The Cost of College in 1968
Average cost of public school: $295
Public school cost increase from the prior year: 4.24 percent
Average cost of private school: $1,383
Private school cost increase from the prior year: 6.63 percent
The Cost of College in 1967
Average cost of public school: $283
Public school cost increase from the prior year: 2.91 percent
Average cost of private school: $1,297
Private school cost increase from the prior year: 5.19 percent
The Cost of College in 1966
Average cost of public school: $275
Public school cost increase from the prior year: 7 percent
Average cost of private school: $1,233
Private school cost increase from the prior year: 6.85 percent
The Cost of College in 1965
Average cost of public school: $257
Public school cost increase from the prior year: 5.76 percent
Average cost of private school: $1,154
Private school cost increase from the prior year: 6.07 percent
The Cost of College in 1964
Average cost of public school: $243
Average cost of private school: $1,088