Submitting the 2015 FAFSA Now Can Get You Double Your Financial Aid Award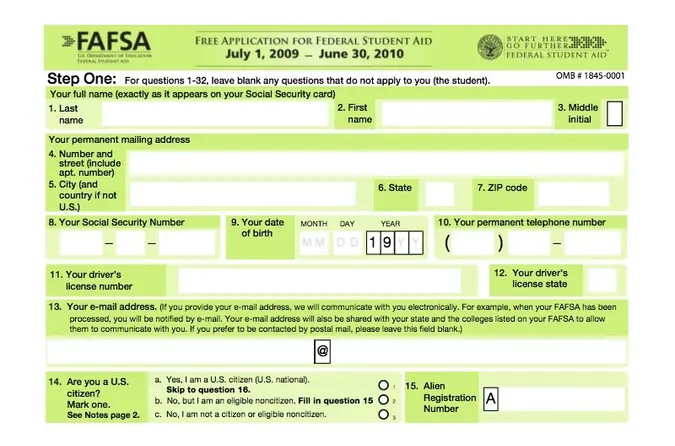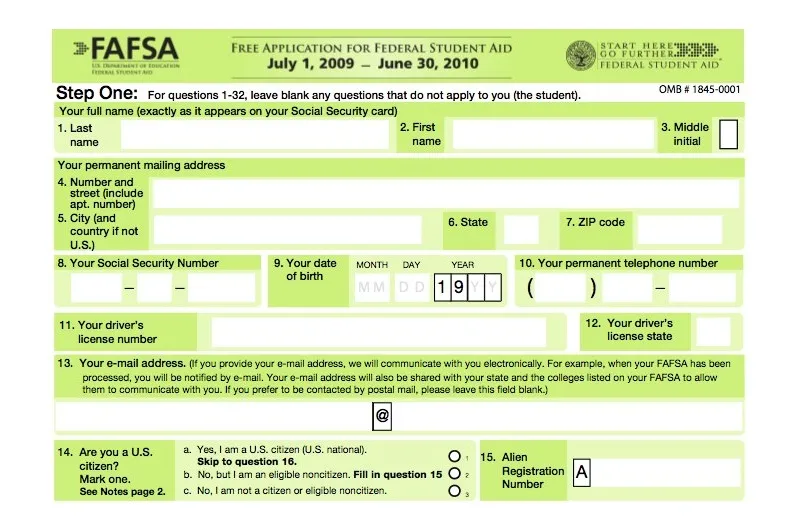 With the new year comes the opportunity for college students and their parents to apply for federal financial aid that could help cover the many costs of higher education. The 2015 Free Application for Student Aid (FAFSA) is now available for preparation and submission at FAFSA.ed.gov as of Jan. 1.
Related: Here's Your Back-To-School Financial Aid Checklist
How the 2015 FAFSA Works
Through this site, students and parents who still claim their college-bound children as dependents, supply personal and financial information that the federal government uses to determine the student's need for federal financial aid. The FAFSA uses this financial and income information to produce an Expected Family Contribution, which estimates the out-of-pocket college costs the student's family may be expected to cover.
Those deemed to have a greater financial need will receive more in aid, which can come in the form of Pell grants, scholarships, work-study awards and student loans. Students and their parents can even use the FAFSA4Caster program to get an estimate of the amount of aid they might be qualified to receive.
Submitting the free application can be done by visiting the official FAFSA website, which provides an online version of the application as well as forms that filers can download, print and send to apply on paper.
Fill the FAFSA Out ASAP to Double Your Money
Filling out the 2015 FAFSA takes about an hour to complete, according to FAFSA.gov, but can be more time-consuming depending on the number of jobs and incomes taken into consideration. The deadline for a 2015 FAFSA application is not until June 30, 2016, and students can submit a form to try and secure aid for the 2015 to 2016 school year through that date. But students planning to attend college shouldn't wait.
Make Your Money Work for You
Students should complete and submit the application as soon as possible after Jan. 1. Submitting the FAFSA earlier will help students secure aid for programs or colleges with early deadlines, instead of missing out on college funds that a student would otherwise qualify for. Those who submit their applications from January to March get twice as much money as those that complete the FAFSA later in the year, reports The New York Times. 
5 Tips for Submitting a 2015 FAFSA
If you need to fill out the 2015 FAFSA, here are some tips to fill it out right and maximize your chance of getting student financial aid.
1. Don't Claim Retirement Accounts or Home Value
According to The New York Times, listing retirement plan savings and the family home's value on an application is a common mistake, and can hurt an applicant's chances of receiving aid. But neither of these is used to calculate financial aid and should be left out of the FAFSA.
Related: How to Survive Putting More Than One Kid Through College
2. Don't Wait to Get Your 2014 Tax Information to Submit the Application
Some college students and their parents might make the mistake of waiting on their 2014 tax information and W2s to start the FAFSA application. Doing so is unnecessary, as a pay stub can be used to estimate income and tax information without a W2, and the FAFSA can be updated later when the filer has all tax information on hand.
3. Watch for Differing Financial aid Deadlines Across Schools, States and Scholarships
Applying early, however, will not only secure more funding, it's also vital to meeting other financial aid deadlines. State aid, for instance, often as early deadlines for student financial aid — the earliest is Feb. 15 for Connecticut, reports CNN Money. Students should check with their school's financial aid department as well to ensure they are meeting the financial aid deadlines set by their university.
Make Your Money Work for You
4. List State Schools First on the 2015 FAFSA
When listing colleges on a FAFSA application, it's best to list state schools first whether or not it's a student's first choice college. Listing these schools first could increase the applicant's chance of qualifying for state aid and grants, according to Forbes.
5. Pay Attention to the FAFSA Confirmation Page
The FAFSA confirmation page includes important information tailored to the applicant's responses, information that won't be included in the confirmation email. This includes links to other forms of aid, as well as information on the colleges listed in the application like graduate rates. Be sure to carefully read the confirmation page and check out all included links before closing the page.
Photo credit: Christopher Penn