5 Best Free Music Download Sites for 2022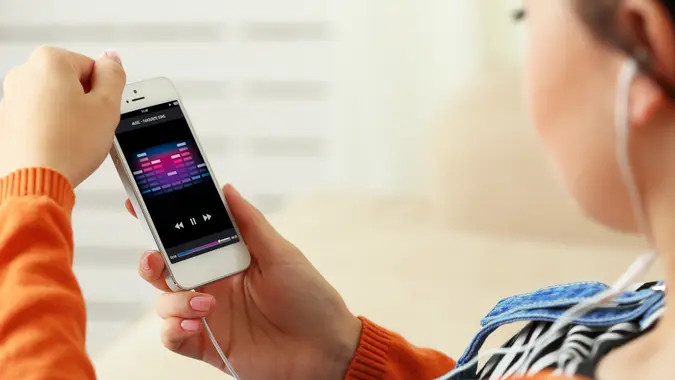 Filtering through all the websites that offer free music downloads can take a lot of time and effort. How do you know what's legal to use and still quality? This article breaks down five of the best websites where you can legally download your favorite music in 2022. 
These sites are all free to use from the public domain with the artists' permission. Users can easily listen and download the music without fear of paying penalties and fees. They might even discover some new musical treasures from artists they may have overlooked in the past. 
The list is in no particular order, but the sites are among the most popular ones to choose from in 2022. Here are five of the best free and legal music download sites and some pros and cons of using them.
SoundClick
| Pros | Cons |
| --- | --- |
| Lots of music download discounts | Some songs allow only streaming |
| No sign-in required | Free music is mixed in with paid music |
| Plenty of music genres to choose from | Not all songs are free |
Make Your Money Work for You
SoundClick offers benefits for listeners, bands and artists alike. Debuted in 1997, SoundClick was one of the first free music download sites. It offers millions of songs and features new artists. Users can create their own profile page to connect with other listeners and their favorite musicians. Creating a playlist is easy, and users can follow other users' playlists, including their updates.
SoundClick lets users download music directly from artists' websites for free. Users also can create custom radio stations, read articles about their favorite artists and connect with other listeners on the site's community forums.
ReverbNation
| Pros | Cons |
| --- | --- |
| Browse music downloads by genre | Must create an account to download some songs |
| Stream and download songs | Not all songs are free to download |
| Features new artists |   |
Joining ReverbNation is easy for artists and their fans. Recording artists can reach millions of fans and promote their music on this popular music download site. With a heavy focus on artists, ReverbNation keeps them engaged with their fans through email messaging and on social media. New artists can jumpstart their music careers and get feedback on their songs using a feature called Crowd Review.
Make Your Money Work for You
If music enthusiasts are looking to check out music from lesser-known artists, then ReberbNation could be one of the best free music download sites to check out. Popular bands such as The Civil Wars and Imagine Dragons got their starts on ReverbNation's website.
Searching for music to download on ReberbNation is easy. Users can use the Discover page if they don't know exactly where to begin looking for new music. The Charts page allows users to search music by genre. 
SoundCloud
| Pros | Cons |
| --- | --- |
| Stream tracks before downloading | Must create a user account and log in to use |
| Offers a variety of music from new, up-and-coming and well-known artists | Difficult to find free music options |
| Easier to use compared to many other music download sites |   |
SoundCloud offers ad-free and offline listening, with over 150 million music tracks. As with other music download sites, SoundCloud is good for artists and fans. In addition to the web app, a companion mobile app is available on several platforms, including iOS, Android, Xbox One, Chromecast and Sonos. The site lets users search trending playlists to discover new tracks across different genres — such as top 50 charts, rap, party music, holiday music and more.
Make Your Money Work for You
BandCamp
| Pros | Cons |
| --- | --- |
| Download music without a user account | Not all songs on the site are free to download |
| Includes lots of exclusive tracks not found on other music download sites | Have to search all pages to find free options |
| Download individual songs and full albums | Takes a sizeable share of artists' download profits |
BandCamp users can download music for free — and fans can directly support their favorite artists by choosing to pay for downloads. The company follows the Fair Trade Music Policy and believes artists should be fairly compensated. However, BandCamp charges artists 15% of profits earned on digital downloads. 
BandCamp users can enjoy unlimited mobile streaming on Android and iOS devices. If users choose to purchase music from the site, they have access to high-quality downloads and can re-download them at any time. If users are unsure what they want to download, they can create a wish list to easily track what they might want to listen to later. When users follow their favorite artists, they can sign up to be notified when their band or singer releases new music.
Jamendo Music
| Pros | Cons |
| --- | --- |
| Includes a mobile app | Must have a user account to access downloads |
| Stream and download music | Download quality is not in high-definition (HD) |
| Includes an online radio feature | Only format available is MP3 |
Jamendo Music users have the option to download royalty-free music for commercial use in music videos and background music for events at venues. The background music is offered as a two-week free trial. After the two weeks, subscriptions run from $4.99 to $19.99 per month.
Jamendo Music categorizes musical selections into hashtagged genres referred to as communities. Some of the more interesting music communities include #filmscore, #dark, #happy, #sad and #energetic.
Takeaway

Streaming quality music is convenient, but a listener may not have lifetime access to selected tracks without cost. A good alternative is to download music for free from some of the best free music download sites of 2022. Fortunately, the sites presented in this article are not only free but completely legal. 
Helpful Advice
Some listeners prefer to stream songs instead of downloading them. Plenty of sites let music fans listen to the music they love for free without taking up space on their computer or mobile device. Here are a few of the best and most popular music streaming sites.
Pandora
Amazon Prime Music
To listen for free, users have to endure ads, but there are millions of songs and albums available.
Make Your Money Work for You