The Best and Worst Things to Buy at an MLB Game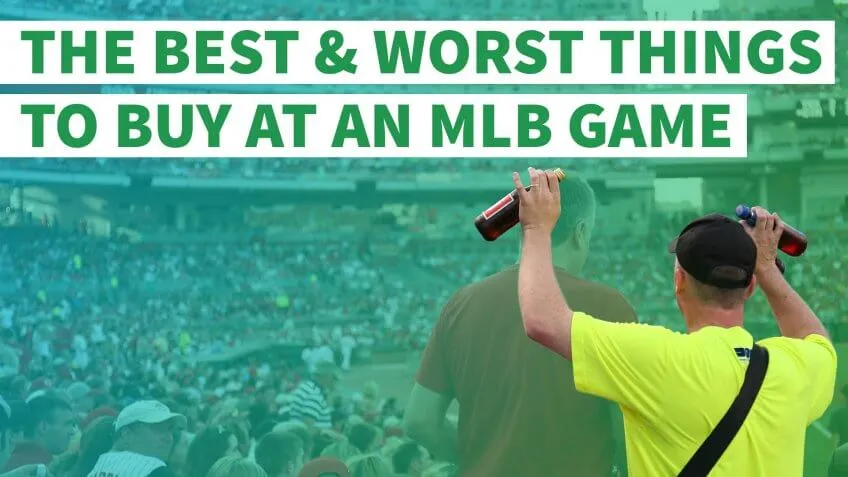 aceshot1 / Shutterstock.com
Baseball is big business, and the cost of attending a game doesn't always end with the price of a ticket. In fact, MLB stadiums are filled with tantalizing keepsakes, memorabilia, food and beverages to get you to part ways with your hard-earned cash.
If you want to avoid going bankrupt at the ball game it's important to know what items are budget-busters and which are bargains. Unless otherwise indicated, we used the cost of Chicago White Sox merchandise for comparison, because the average price of attending a Sox game ($68.45 for tickets, parking and concessions) falls right in the middle of the league's 30 teams.
Here's how a look at how much you could be spending at your next baseball game, if you're not careful.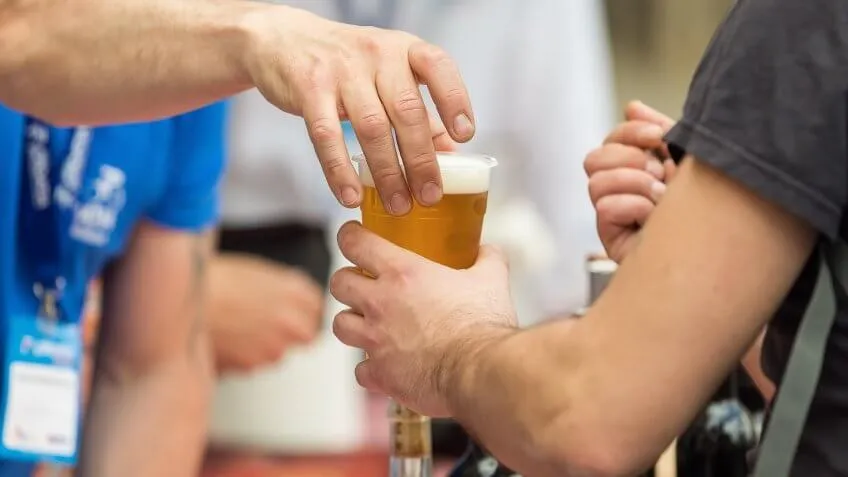 DeymosHR / Shutterstock.com
Best Things to Buy at the Ballpark
Sometimes the ballpark is the best, least-expensive or only place in the world to buy that special baseball-related something. Here are some of the best items to purchase while you're at the stadium.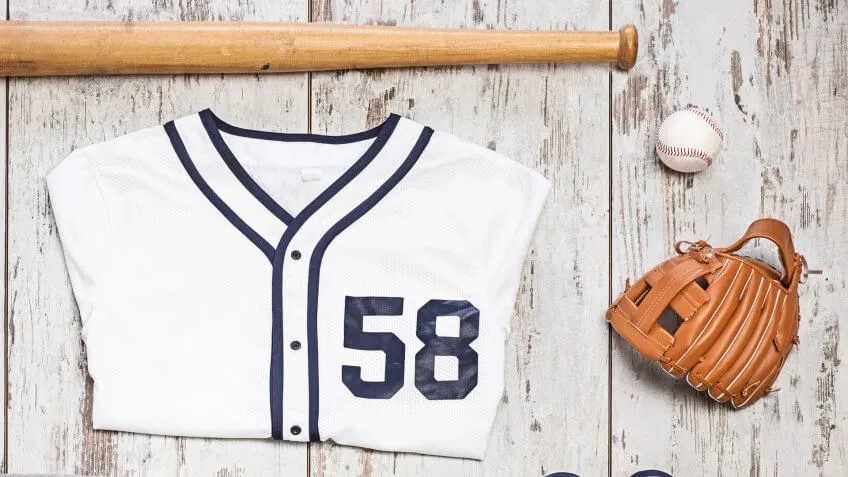 Ljupco Smokovski / Shutterstock.com
Official Jerseys
Because of strict rules regarding MLB-trademarked apparel, there is little wiggle room in the price of a jersey from one retailer to the next. Counterfeit or knock-off jerseys, of course, are available for less.
Today's MLB regulation jerseys are made by Majestic. Unlike imitation jerseys, the patches are sewn instead of ironed on, the stitching is professional and they're made of durable cloth. However, quality doesn't come cheap.
A men's Majestic black alternate cool base custom jersey, for example, costs $124.99 at the White Sox MLB stadium shop. It's also $124.99 at the sports merchandise site, Fanatics.com. The difference, however, is that Fanatics (and most other sites) requires you to pony up $4.99 for shipping, which is a fee you can dodge by buying at the game.
Related: A-Rod Memorabilia Selling for $399 to $103,579 as He Retires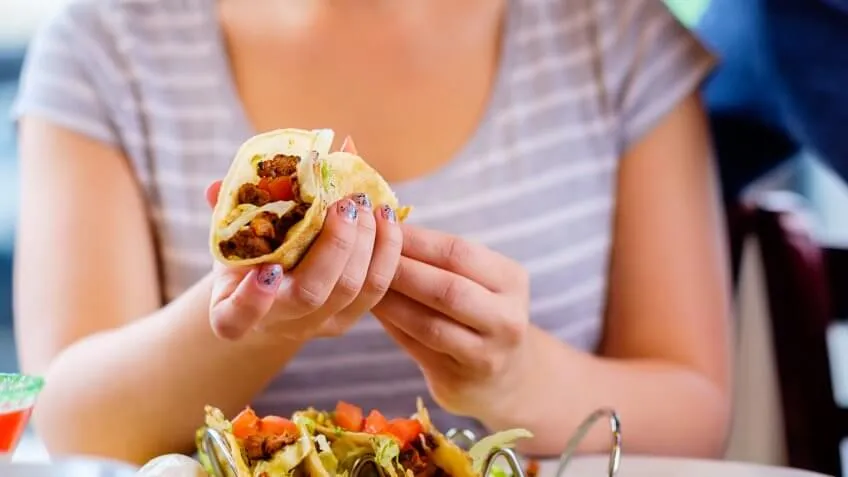 RichLegg / iStock.com
Specialty Foods
Some things are worth buying inside the stadium, simply because you can't find them anywhere else.
"Teams and concessionaires strive to have something unique in every ballpark," said Brandon Leopoldus, a sports lawyer for Gerard Fox Law P.C. in Los Angeles and former Minor League Baseball umpire.
Some of the most popular exclusive offerings are specialty foods that don't exist beyond the gates. Leopoldus — who worked more than 600 games, including three no-hitters, two All Star games and one league championship series — says the following specialty foods are well worth the cost:
Churro Dog at Chase Field (Arizona Diamondbacks)
Elote/corn off the cob with all the trimmings at Guaranteed Rate Field (Chicago White Sox)
Chronic Tacos at Angel Stadium (Los Angeles Angels of Anaheim)
Brat-chos at Miller Park (Milwaukee Brewers)
Buy these treats with abandon as you can't find them outside the park.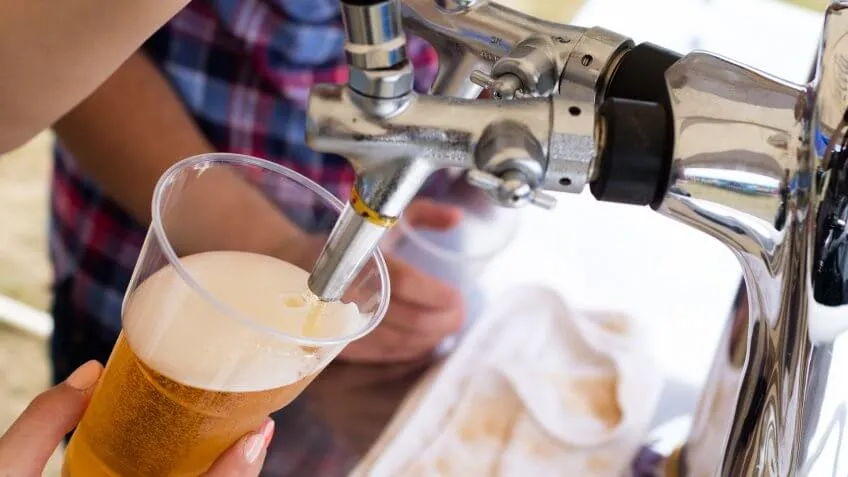 Malochka Mikalai / Shutterstock.com
Beer
Most fans assume that beer will cost an arm and a leg after the in-stadium markup. However, that's not always true.
"In 2016, you could snag a light beer for $4.50 at the 'Big A' in Anaheim," Leopoldus said. "This is much cheaper than outside the stadium."
Statista confirms this rate and reveals that you can get a brew for just $4 at a Diamondbacks or Indians game and $3 at a Rockies game. In fact, nearly half of the teams in the league charge less than $6 per brew, so you can enjoy a refreshing beer while watching your favorite players.
"Southern California bars routinely charge $6 or more for a run-of-the-mill light beer, so this is one item that might be worth waiting for until you get through the gates," he said.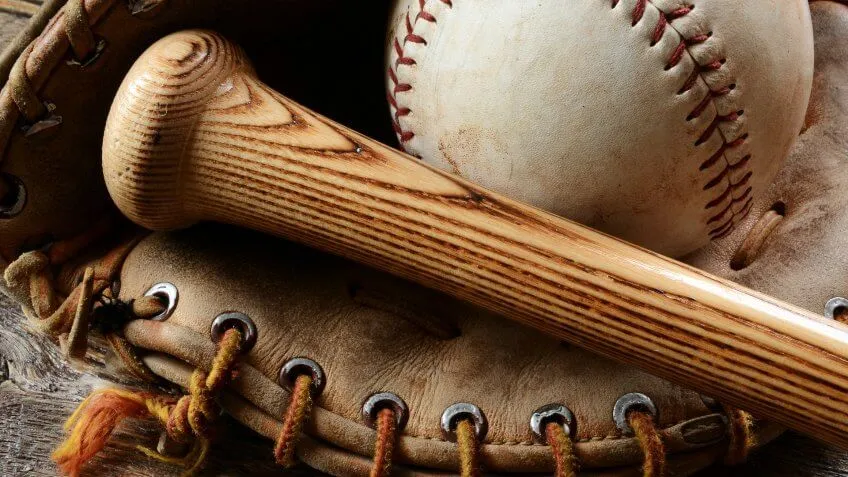 Pam Walker / Shutterstock.com
Memorabilia
In 2016, the U.S. Attorney's Office charged the proprietor of an online sports merchandise store with running a multi-million-dollar fraud scheme. And according to many baseball aficionados, finding counterfeit products online is all too common. For this reason, some collectors prefer to purchase their items at the park.
"Team-signed memorabilia is usually genuine at baseball games," said Steve Cyrkin, who runs Autograph Live, an online community for fans and autograph collectors. "But you'll typically pay full retail, which could be significantly higher than you might be able to get from the same vendor on the internet."
Cyrkin qualified his statement by saying he can't speak for every ballpark, and that some venues bring in third-party vendors with questionable memorabilia. When he created a thread about the topic on his website, many site members agreed that game-used memorabilia tends to be authentic at the park but might cost more than it would at other venues.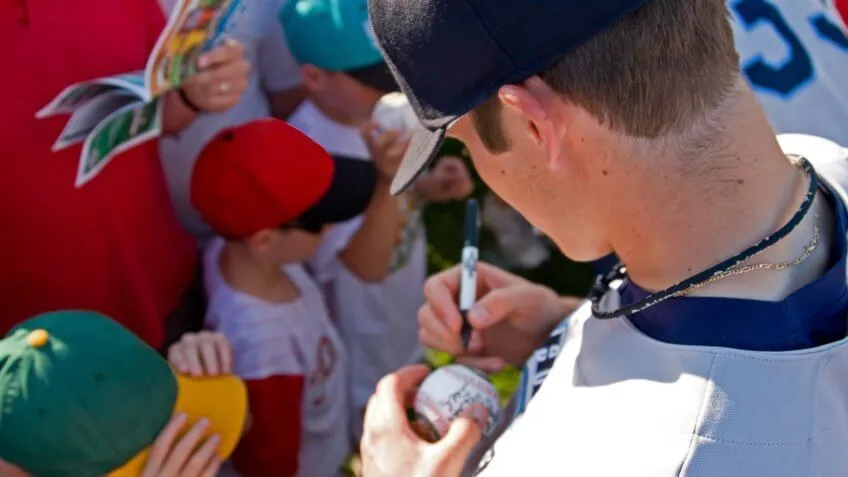 Chad McDermott / Shutterstock.com
Autographs
Sites like eBay are often cluttered with fake autographs for sale. And while you can usually secure real ones at the stadium, they tend to come withe a high price tag. But you might be able to get the genuine article for free.
By showing up to the stadium early — sometimes a few hours before game time — you can dramatically increase your odds of scoring an autograph from your favorite player.
Related: These Are the MLB's Highest-Paid Players
For best results, bring your own marker and use common sense. Don't be pushy, annoying, rude or demanding and don't pester a player who's clearly preoccupied, whether he's talking to a coach or carrying equipment.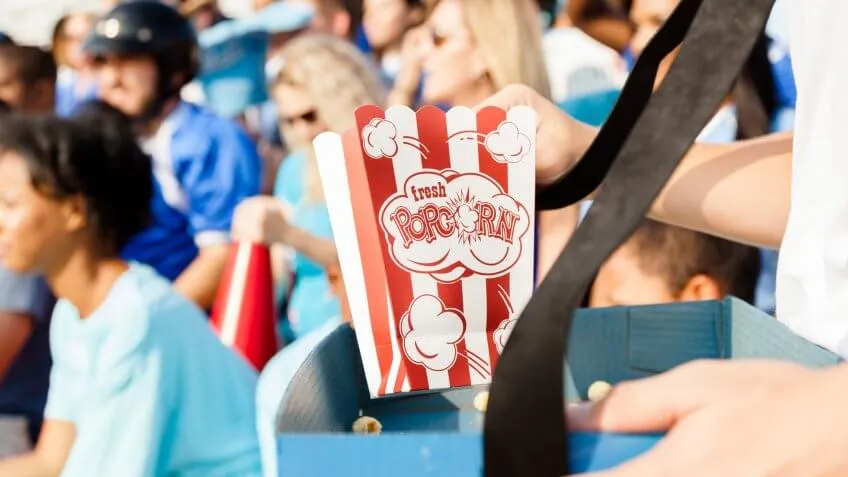 fstop123 / iStock.com
Worst Things to Buy at an MLB Stadium
Enjoy the game while you're there, but definitely avoid buying the following items at the ballpark.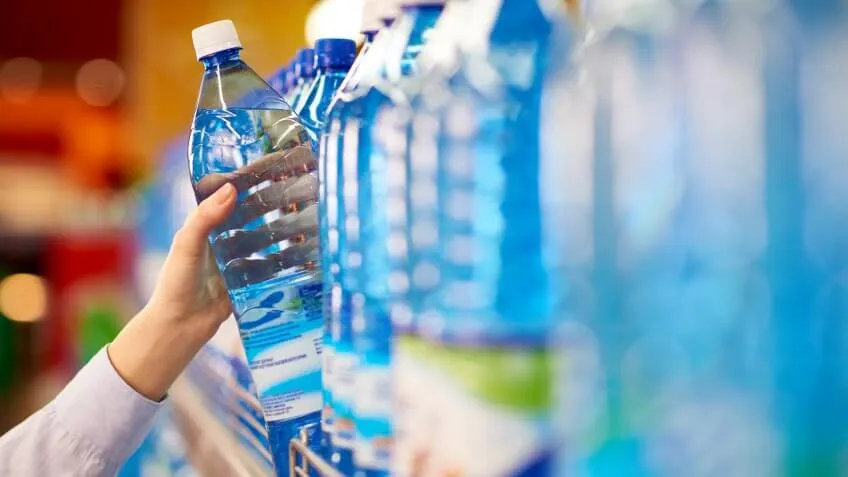 mediaphotos / iStock.com
Bottled Water
The median cost of a soft drink at a baseball game is $4.75, while the cheapest park offers Cokes and Sprites for $1. There aren't statistics on how much water bottles cost, but the odds are good that no ballpark is giving them away.
Most parks, however, do allow you to bring your own bottle of water, provided that you abide by the size regulations. Guaranteed Rate Field where the White Sox play, for example, allows each fan to bring one sealed bottle measuring 1 liter or less.
You can score a carton of Deer Park 1-liter bottles for around $15. Stay hydrated for less than $1 per bottle on your next trip to the stadium.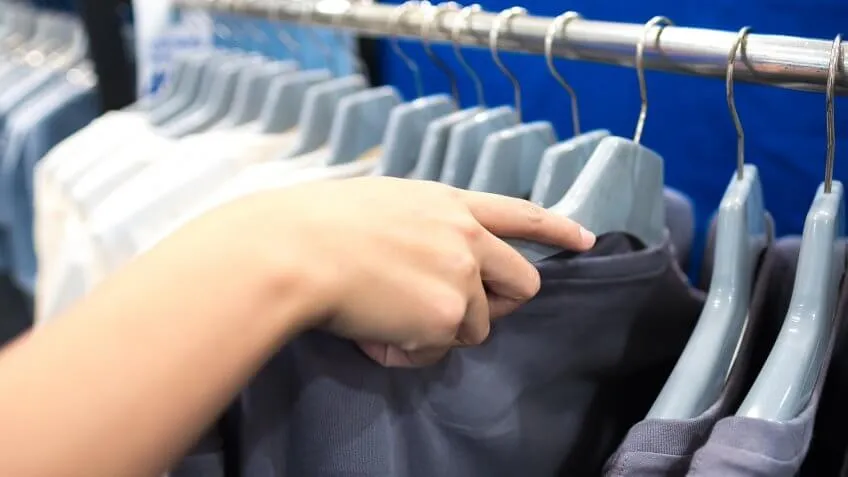 structuresxx / Shutterstock.com
T-Shirts
T-shirts are common souvenirs at the stadium, but you might be better off waiting until you leave to scoop one up.
"Buying hard goods at a stadium involves a huge markup," Leopoldus said. "The best bet is to buy t-shirts at stores near the ballpark or online to save some money on the same item. Remember, if it is being sold in the stadium, it is being sold online, too."
Currently, Fanatics.com is selling a Majestic Cooperstown logo White Sox t-shirt for $24.99. The exact same shirt is going for $5 more at the Sox MLB shop.
Related: 35 Ways to Save Money on Clothes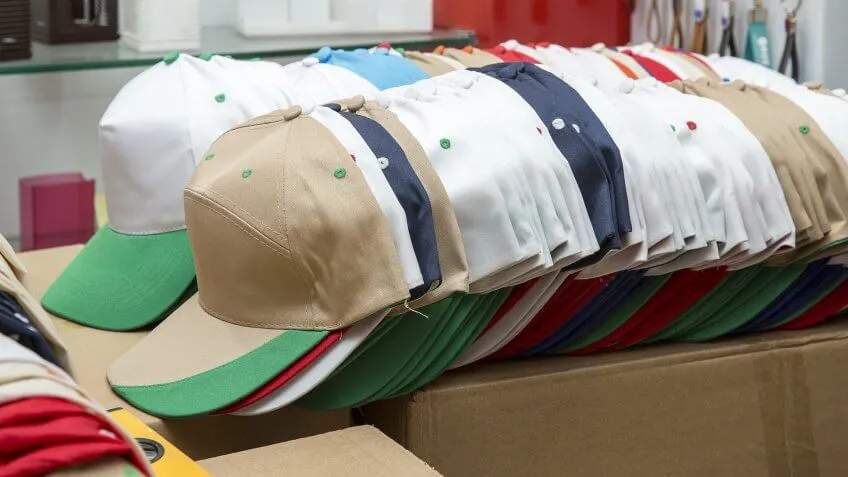 Nadir Keklik / Shutterstock.com
Hats
If you're looking for a ball cap to honor your favorite team, look somewhere other than the park.
Said Leopoldus, hats "can be found at other retailers and online at a fraction of the price."
It doesn't take long to find several real-life examples that confirm Leopoldus' logic. A New Era Men's Chicago White Sox 59Fifty Diamond Era black fitted cap that goes for $37.99 at the Sox MLB shop can be purchased online at Dick's Sporting Goods for several dollars less.
The same rule applies to winter hats. A Men's New Era White Sox redux knit cap goes for $24.99 at the MLB shop, but you can score one for at least $1 less online.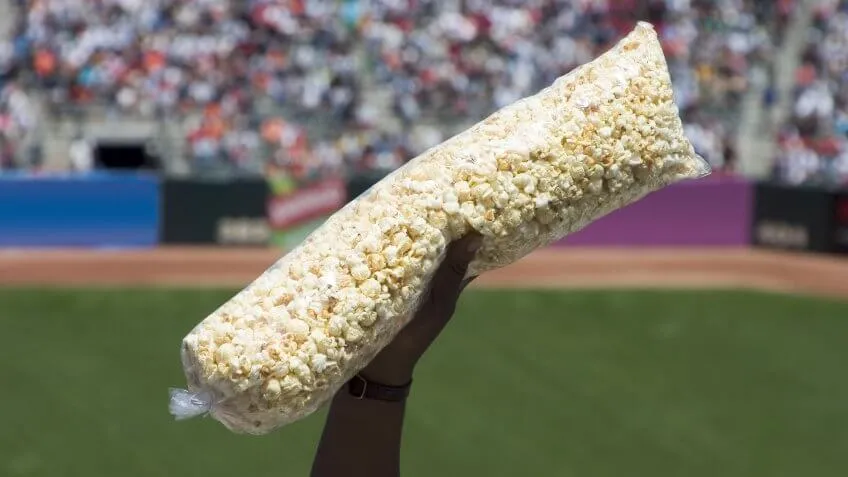 Aaron Kohr / Shutterstock.com
Snacks
Although novelty foods like Churro Dogs might be worth the splurge, save your money when it comes to everyday snacks. Peanuts and Cracker Jack caramel popcorn are such common fare at MLB games that they're part of the lyrics to the song you sing during the seventh-inning stretch.
They're not, however, a bargain buy. In fact, some of the biggest ballpark markups come from snacks, with a large popcorn alone earning a profit margin of roughly 90 percent.
A cheaper way to stay satisfied at the game is to bring your own snacks from home. Like most stadiums, the White Sox home field allows visitors to bring food in small see-through bags that are open to security searches.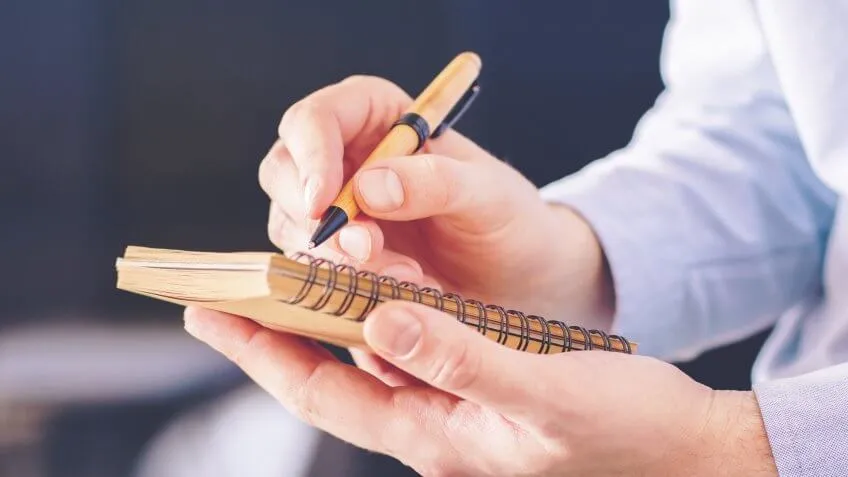 Peshkova / Shutterstock.com
Autographs
Autographs are one of the worst things to purchase at a baseball game. This type of memorabilia is costly when you buy it on game day.
Fortunately, you can save your pennies and score autographs that are just as real for a fraction of the cost — if not for free — with a little hard work and patience. Baseball fans can use the U.S. Postal Service to write to their favorite players. For best results, keep your messages brief, flattering and honest enough to show that you're a genuine fan. Write by hand instead of typing and include a self-addressed stamped envelope.
And remember to be patient. A blog dedicated to the craft of scoring autographs in the mail lists numerous success stories. While many autograph seekers report waiting months or years for a reply, the letters usually do arrive in the end.
Up Next: The Highest MLB Opening Day Payrolls From 2000 Till Today