25 Cheap, Last-Minute April Fools' Day Pranks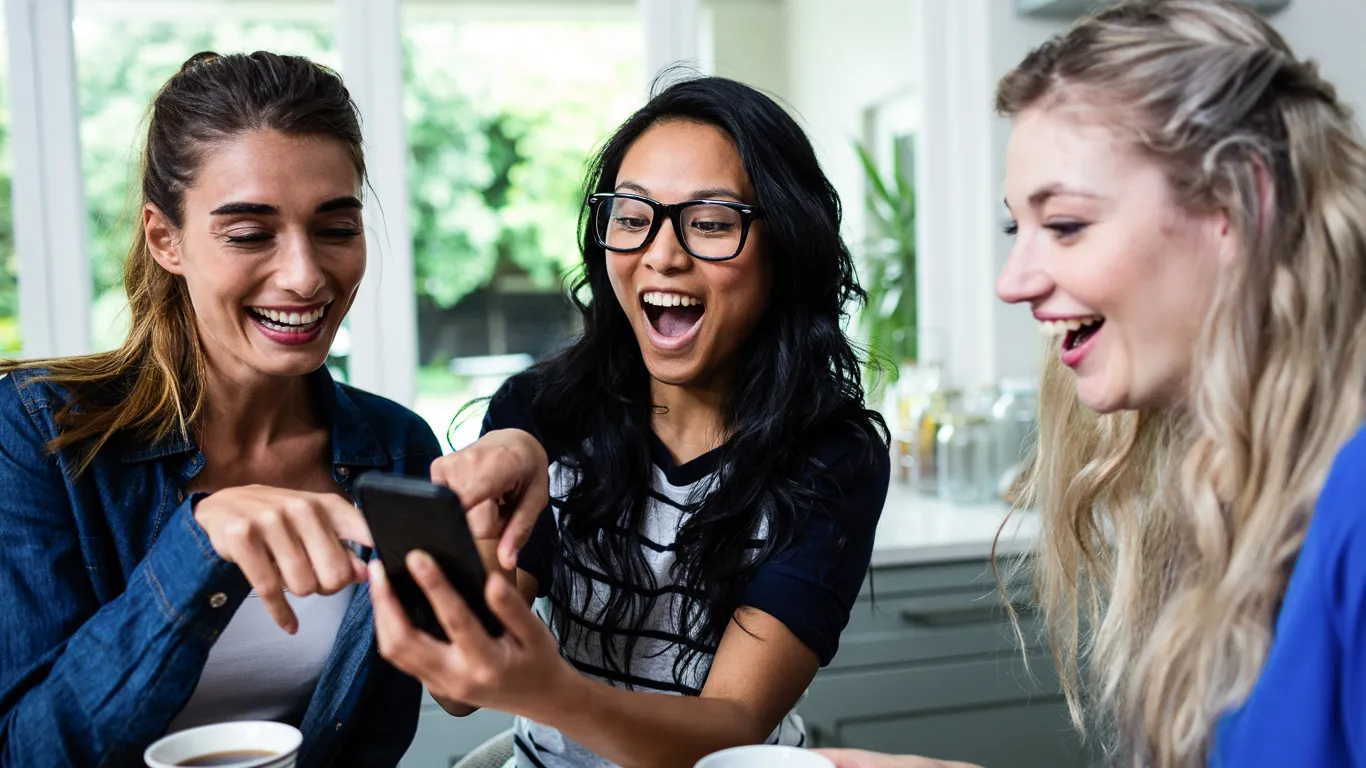 April Fools' Day comes once a year and can be like Christmas for those who love jokes and pranks. So, don't miss your chance this year to pull a trick on a friend, spouse, relative, co-worker or anyone in your life who needs a good pranking.
If you need help coming up with some cheap and easy pranks, you've come to the right place. Here are some of the best classic pranks that you can pull off last minute — and they'll barely cost you a dime. So go ahead, make it an April Fools' Day to remember.
1. Clock Prank
Although it won't cost you anything, this prank does require a lot of stealth and could mean an early wake-up call for you. While the person you're pranking is sleeping, go into their room, grab their clock and set it ahead a few hours. Then wake them up early, tell them that they overslept and enjoy watching them run around in a panic until you decide you've had enough fun and fess up. For those people who sleep next to their phones, you can change those too by resetting the time zone.
2. Hidden Alarm Clocks Prank
This similar trick involves several alarm clocks. Simply hide them all around your unsuspecting victim's room or house and set them to go off at different hours throughout the night. This, of course, works best if the alarm clocks won't wake you up, too.
Make Your Money Work for You
3. Can't Get Out the Door Prank
After you've already ensured your roommate has had a stressful morning with a clock prank, keep the April Fools' love going by hiding everything he or she needs to get out of the door. Keys? Glasses? Lunch? All fair game. You could even hide their coffee after they make it. That might cause a true freak out.
4. Scotch Tape Prank
If you have some Scotch tape at home, then you're all set for this one. Put a piece of scotch tape over the sensor of the TV remote or the computer mouse. This one works especially well for people who get frustrated easily, as it will make using the TV remote or mouse impossible. To frustrate them even more, offer to help and pull off the tape when they aren't looking. They'll feel even worse for not being able to figure out the problem that you so easily fixed.
5. Autocorrect Prank
If all of the "Autocorrect Fail" memes are any indication, people today have a love-hate relationship with their phone's autocorrect feature. Use that to your advantage with this free prank. First, grab the iPhone of an unsuspecting victim, and then:
Go to Settings > General > Keyboard > Text Replacement.
Tap the + sign in the upper right-hand corner.
In the "Shortcut" field, add a word or phrase that the person typically uses.
In the "Phrase" field, add a funny or inappropriate word that will show up anytime the person types the "Shortcut" word.
Watch what unfolds when they try to type.
Point and laugh.
6. Texts From Mom Prank
Smartphones are a gold mine for pranks. Here's another one to try on a friend: Grab their phone and delete the contact entry they have for their mom. Now go to your number and save your own number as "Mom." Later in the day, start sending very un-mom-like texts from "Mom," and watch as your friend becomes horrified or just plain confused.
Make Your Money Work for You
7. Weather Location Prank
Before you put that smartphone down, go to your target's weather app and change their home location. This will ensure your friend is always the least prepared for whatever weather is coming their way. This one can keep going long after April Fools' Day — until they finally figure out what's going on.
8. Milk Substitute Prank
Have a spouse, sibling or roommate who starts each morning with a bowl of cereal? Then here's an easy way to play a prank on them: Make sure the fridge is stocked with a non-transparent milk carton. Replace the milk in the carton with any liquid that wouldn't go well with cereal — orange juice, a sports drink, even salad dressing if you want to get really nasty. Just make sure you're around when you're victim goes to pour milk into his or her cereal and gets an unexpected surprise.
9. Soap Dispenser Prank
You could even use the same mystery liquid from the prank above to nab anyone who washes their hands at your home or office. Just put maple syrup or any other unpleasant liquid in the hand soap dispenser. Watch as people try to wash their hands and fail. Rinse. Repeat.
10. Glue Prank
If you live or work with a view of a busy sidewalk, glue a dollar bill, credit card or anything important enough to pick up onto the sidewalk. Now hurry back inside, grab your popcorn and entertain yourself by watching random people try to pick it up.
11. Car Prank
If you have someone in your life who is obsessed with their car or truck, this is the prank of all pranks. If they'll let you borrow their vehicle to run a quick errand, make them regret it. Call them a few minutes later to tell them you've totaled it. Sell it with fake tears and profuse apologies. Just don't be hurt if they care more about the car than your well being.
12. Shower Without a Towel Prank
While your target is showering, sneak into the bathroom and take away all the towels. The next step for this prank is to ignore all screams for help that will soon be coming from the bathroom. And it's up to you how long you wait before finally bringing them a towel.
13. Toilet Seat Prank
Any prank that involves the toilet is a good one, right? Put pieces of uncooked pasta or chips under the toilet seat lid, so when your target sits down, he or she will think they cracked the toilet. Alternatively, if you really want to give them a scare, you can put poppers — those tiny, white noisemakers you can buy at a fireworks store — underneath the seat.
14. Fake Ticket Prank
If there's one thing that everyone can agree on, it's that getting a parking ticket is a sure-fire way to ruin your day. If you're tech-savvy, create your own parking ticket on your computer. If not, you could always find one online to print out or order a personalized prank ticket from Etsy or eBay.
15. Towed Car Prank
Sure, getting a parking ticket is a horrible way to start the day, but it's much better than starting it with a towed car. This prank works great on anyone who doesn't own a driveway. Grab their keys when they're not paying attention and park their car in a different location than where they left it. Count how many seconds it takes your target to start freaking out or yelling once they realize their car is gone.
16. Car Sign Prank
If you can sneakily add a sign to the back of a friend's car without them knowing, this one is a great idea: Add a large sign to the back of their car that reads "Driver doesn't know this is on the car. Yell 'Hi, Mike'" and honk and wave!" Your friend will be utterly confused about the many friendly strangers yelling his name.
17. Bedroom Switch Prank
Kids shouldn't be immune to the fun on April Fools' Day, right? After your kids have gone to bed, quietly pick them up and put them into each other's beds. Imagine how confused you'd be if you woke up in your sister's room and she woke up in yours.
18. Doughnut Box Prank
Have you ever been sitting in your office trying to get through the day when a co-worker leaves a giant box of doughnuts for everyone in the break room? If so, you know how special of a moment that is. This April Fools' Day, create a different kind of special moment by getting a doughnut box and filling it with some food that is as far as you can get from delicious doughnuts — like spinach or raw potatoes. Write "free for all" on the outside of the box and get ready for some very disappointed co-workers.
19. Fake Rumor Prank
There's nothing worse than having your co-workers believing some outrageous rumor about you. So, make up a rumor about your favorite co-worker and ask a few other co-workers to go up to him or her at different points throughout the day asking if the rumor is true. Just make sure that those who aren't in on the joke don't overhear and really start to spread the rumor.
20. Fake Tattoo Prank
Do you have a spouse, parent or grandparent who is extremely against tattoos? This prank is for them. Get a fake tat or two, and put it somewhere that's not too obvious, but just noticeable enough. Do something near your tattoo-hating relative, making sure they notice it. Then freak out when they ask you about, saying they were never supposed to see.
21. Foreign Language Prank
If you have someone in your life who relies on GPS or a navigation app to get everywhere, this is the perfect prank to pull on them: Simply change the language on the device to the most complicated one you can find. They'll have an even harder time finding their destination. Alternatively, you can be an even worse friend and change the language on their phone altogether. Most phone and GPS language settings can be found under general settings, but you can Google where to find it on a specific device if you don't know where it is.
22. Keyboard Prank
This works especially well on a co-worker who is constantly looking down at their keyboard when they type. Gently remove various keys on their keyboard and put them back in the wrong spot, making typing anything infinitely more difficult — and just plain confusing.
23. Ceiling Fan Prank
Cut up tiny bits of paper, use M&M's or, if you're feeling really evil, get some loose glitter and place it on the top of your friend's ceiling fan blades. The key here is that the fan shouldn't be in your house because once it's turned on, the clean up will not be fun.
24. Fake Bug Prank
Grab some construction paper and cut out a small bug with plenty of scary legs. Tape it to the inside of a lampshade for a cheap way to freak out any bug-phobic person in your life. As soon as they turn on the light, the shadow of the fake bug will cause them to flip out.
25. Soap Prank
All you need is a bar of soap and some clear nail polish to ruin someone's shower. Paint the nail polish on the bar of soap and let it dry before putting it back into the shower. The nail polish will seal the soap, making it impossible for someone to get the soap suds going — as if you haven't already ruined their morning enough.
Choose a few of these April Fools' Day pranks to play on those who you live and work with today — or go big and check them all off. Just remember: If you dish it, you better be ready to take it too. Some of these pranks might be pulled on you.

BEFORE YOU GO
See Today's Best
Banking Offers