Michael Jordan's $500,000 Sneakers and More Insanely Expensive Sports Memorabilia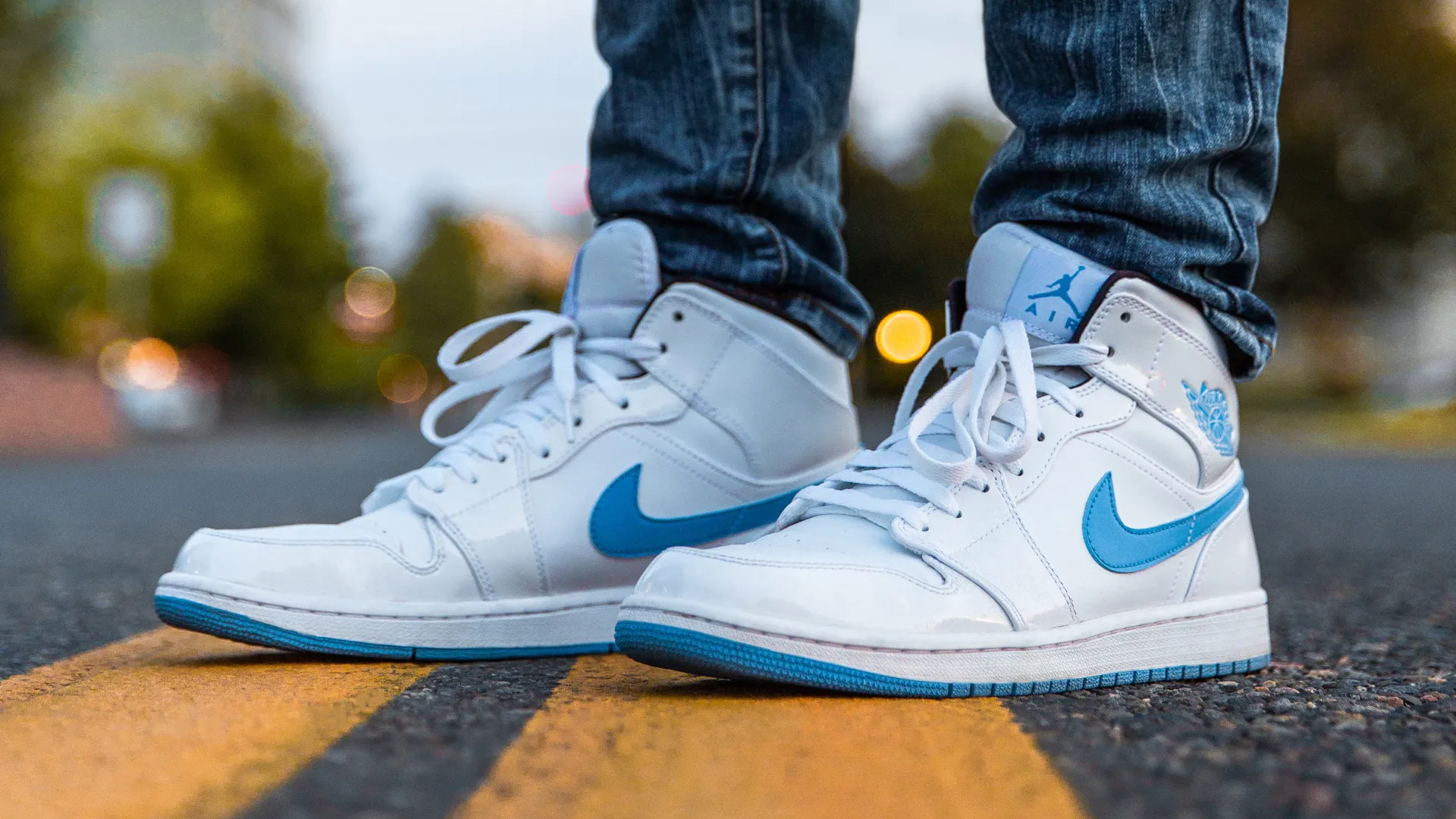 Plenty of people across America might have spotted a headline about how a pair of used sneakers from 1985 sold for roughly half a million dollars in mid-May last year and, well, blown a gasket. Who has that kind of money for shoes? In the middle of a pandemic?! However, a certain group of sports fans — and, one supposes, sneaker enthusiasts — might have seen that price and immediately thought it was a steal. Why? Because these were shoes that His Airness once wore.

See: 

More specifically, they were game-worn Nikes from the dawn of Michael Jordan's now legendary NBA career. The massive sale set a new record for the priciest pair of sneakers ever sold, but it's still way short of the most expensive piece of sports memorabilia out there. In a world that combines the incredible rarity of its items with the stunning wealth of its collectors, the world of high-end sports artifacts can quickly produce stunning sale amounts. So, without further ado, here are some of the most insanely expensive pieces of sports memorabilia from over the years.
Last updated: Sept. 21, 2021
David Ortiz's Beard Clippings
While just over $10,000 might not seem "insanely expensive" when compared to the other items on this list, it's important to keep in mind they are beard clippings.
Johnny Unitas' 1967 Game-Worn Jersey
Unitas was one of the earliest entries into the myth of the quarterback as the square-jawed field general who carried his team to victory. Game-worn jerseys of his are very rare, and this one's value was boosted by having been repaired by the team.
See: 
Pictured: Former Baltimore Colt and football great Johnny Unitas presents one of his No. 19 jerseys to Cal Ripken Jr. of the Baltimore Orioles.
Make Your Money Work for You
Jim Craig's Mask From 1980 'Miracle on Ice'
The United States' victory over the Soviet Union in 1980 remains among the biggest upsets in sports history. Jim Craig tended the net for the Americans, a group of college players who somehow managed to outplay a vastly superior Russian squad for 60 minutes. His iconic mask sold for six figures.
Don't Miss: 
Michael Jordan's Shoes From the 1984 Olympics
There is a precedent for His Airness' shoes selling for a mint — and no, that's not referring to the cost of a new pair of Nikes. The shoes he wore during his first, non-Dream Team appearance in the Summer Olympics drew nearly $200,000 at auction in 2017.
William 'The Fridge' Perry's Super Bowl Ring
"Fridge" Perry's star turn as a fullback in Super Bowl XX helped cement this hefty defensive tackle's fame and made him one of the most recognizable members of the historic 1985 Chicago Bears team.
OJ Simpson's 1968 Heisman Trophy
Clearly, the story of O.J. Simpson has taken myriad twists and turns since this moment, but his 1968 Heisman win came during a time when he was on the rise and destined for gridiron greatness (among other things).
Daniel 'Rudy' Ruettiger's Gear
Whether you feel that "Rudy" is a heartwarming story of chasing a dream and overcoming steep odds or a nauseating piece of transparent Notre Dame propaganda, the historical significance of this football uniform meant it last sold for almost a quarter-million dollars.
Make Your Money Work for You
Alan Ball's World Cup Medal
England considers itself the originator of soccer (more on this later), but its lone victory in the World Cup came over half a century ago. As such, the medal of Alan Ball — the team's youngest player who helped set up a decisive goal — is a crucial piece of English sports memorabilia.
1935 National Chicle Bronko Nagurski Football Card
Coming from an era when the NFL was just beginning to take hold of the national consciousness, this extremely rare card has no mint condition copies left in the world. This one — graded one step below mint — was clearly a must-have for one wealthy collector.
Jackie Robinson's Glove
Sports teams like to honor their greats by retiring their number. But only one number has been retired by every team in the MLB: 42. Jackie Robinson's contribution to the sport — not to mention American society — was so profound it required the entire game to tip its cap. In that context, it isn't so shocking that one collector was willing to pay so much for Robinson's leather.
Pictured: A glove used by Brooklyn Dodgers baseball player Jackie Robinson is displayed at the exhibit "In the Dugout with Jackie Robinson: An Intimate Portrait of a Baseball Legend" at the Museum of City of New York in New York.
Bruce Smith's 1941 Heisman Trophy
Bruce Smith is a football legend. No, not Buffalo Bills defensive end Bruce Smith (though he is, in his own right, a legend of the game). This Bruce Smith won the 1941 award and gave an inspirational speech in which he used football as a metaphor for American resolve soon after the bombing of Pearl Harbor, making this a prized trophy by collectors for entirely different reasons.
Tom Brady Rookie Card
It's the rarity of this card that makes it so pricey. Brady entered the NFL coming off a middling career at the University of Michigan where he wound up getting benched for Drew Henson — remember him? — at one point during his senior season. As such, he was eventually taken in the seventh round of the 2000 NFL draft with little fanfare, making his rookie card a unique time capsule.
Nike "Moon" Shoe
These are the original Nikes. Legendary Oregon track coach Bill Bowerman used a waffle iron to make the soles, trying to build a better shoe for his athletes. He eventually co-founded Nike, making these sneakers the genesis of a footwear revolution that continues to influence sports today.
Julius Erving's ABA Championship Ring
No, this wasn't a case where the collector got home only to notice in a panic that it was an "A" and not an "N." The ABA was short-lived, but its fame has lived on well after the famous merger with the NBA. Dr. J's 1974 ABA championship ring sold for nearly half a million dollars in an auction of Erving memorabilia that reached a total haul of $3.6 million.
Pictured: Julius Erving, No. 32, of the New York Nets, shoots over George Carter, right, of the Virginia Squires, during an ABA playoff game.
Michael Jordan's Nike Air Jordan 1s From 1985
Michael Jordan is known for his incredibly expensive sneakers. Of course, when people say that, they're usually just griping about shelling out a couple hundred bucks for a pair of Air Jordans. But these shoes were the ones he was wearing while he created the legend that would ultimately produce his namesake brand and everything else, so some collectors might think half a million or so is actually a steal.
Kirk Gibson's Bat From the 1988 World Series Home Run
Gibson had already won a ring with Detroit in 1984 — and also hit a memorable home run in that series — but baseball's clearest memory of Gibby is him taking the field at Dodger Stadium in spite of a badly injured knee, anticipating a back-door slider from the legendary closer Dennis Eckersley and whacking it over the outfield fence for a walk-off win in Game 1 of the 1988 World Series. The Dodgers would end up winning the series, and Gibson's late-inning heroics have become the stuff of legend.
Muhammad Ali's 1971 "Fight of the Century" Gloves
The 1971 fight between Muhammad Ali and Joe Frazier is among the most significant fights in boxing history for a number of reasons. It was the first of an epic trilogy between the two incredible fighters, it was Ali's first fight after getting suspended for his refusal to be drafted and it's the only of Ali's many legendary bouts that he lost.
Hank Aaron's 755th Home Run Ball
Hank Aaron is most famous for passing the Babe on the all-time home run list, setting the new mark at 755 that would stand until Barry Bonds' chemically enhanced run eclipsed it. Still, Hammerin' Hank is one of the all-time greats — he still holds the all-time marks for total bases and extra-base hits — and his final home run ball fetched a whopping $650,000. Know who isn't at all happy about this? The fan with Hank Aaron's 754th home run ball.
Babe Ruth's Jersey From the 1933 All-Star Game
An aging Ruth was entering his 20th season in baseball in 1933, making his dramatic home run in that season's All-Star Game one of the final major entries in his legendary baseball career. While it didn't quite fetch as much as the ball Ruth clubbed over the fence, the jersey he wore during the same game also cleared a half-million dollars when it sold at auction.
Don Larsen's Jersey From His Perfect Game
Don Larsen was a relatively mediocre pitcher who spent his 14-year career bouncing between nine different teams. However, his reputation among baseball fans is bolstered by two things: a career-defining performance in the 1956 World Series — where he produced the only perfect game in the history of the Fall Classic — and the fact that he was in a New York Yankees uniform when he did it.
Babe Ruth's 1934 Full Uniform
Babe Ruth's legendary 1934 tour of Japan might not immediately sound familiar to you, but its legacy is still clearly on display today. The famous visit is often cited as being the genesis of the popularity of baseball in Japan, where it has spent the last century thriving as one of the most popular national sports.
Pictured: Babe Ruth holds an umbrella during a 1934 Japanese-American baseball match in Japan.
Babe Ruth's 1933 All-Star Game Home Run Ball
Ruth's famous home run during the first-ever All-Star Game proved an iconic moment for a country grappling with the Great Depression. The combined value of the ball he hit and the uniform he was wearing when he hit it would be roughly $1.5 million based on their most recent auction prices.
Pictured: Babe Ruth crosses home plate following a two-run home run off National League starting pitcher Bill Hallahan in the third inning of the first All-Star Game ever played.
Babe Ruth's 1932 "Called Shot" Jersey
In all likelihood, the Babe did not, in fact, "call his shot" during the 1932 World Series against the Chicago Cubs. However, the Sultan of Swat's larger-than-life reputation helped seal this particular myth in baseball history and push the value of his jersey from that day to nearly $1 million.
Pictured: Babe Ruth crosses the plate in Game 3 of the World Series in 1932.
FA Cup
The English Football Association Cup is an annual award that was first handed out in 1872. Only five FA Cups have been made with just one ever being sold to a private collector, a rarity that pushed its price up to nearly $1 million.
Muhammad Ali's 1965 Floyd Patterson Fight Gloves
While clearly not among Ali's greatest fights, his 1965 bout with former champ Floyd Patterson only gets edged out because of the fighter having so many legendary tilts. The gloves donned by this cultural icon during this fight sold for $1.1 million.
Sheffield Football Club Rules, Regulations & Laws
The Sheffield Football Club is the world's oldest. Its first set of rules — hand-written in 1858 — weren't the first example of the rules of soccer, but they would become among the most influential in the evolution of the sport.
Babe Ruth's Bat From His First Home Run at Yankee Stadium in 1923
Old Yankee Stadium is known as "the house that Ruth built" because the Great Bambino's arrival to the Big Apple not only launched the Babe into orbit as a sports star, but also increased the profile of the Yankees and the sport in general. Following Ruth's arrival in 1919, baseball soared to new heights — fueling the ticket sales that paid for the original Yankee Stadium in the Bronx.
The bat Ruth used to hit his first home run in Yankee Stadium during the first game in Yankee Stadium, therefore, holds a lot of significance — particularly for the collector who shelled out well over $1 million for it.
Paul Henderson's 1972 Summit Series Jersey
It is hard to describe the sort of existential threat that the rise of Russian hockey posed to Canadian culture. As such, the 1972 series between the cream of the NHL's crop and the USSR's national team was an emotional one for both sides.
Canada would win. Russians might often posit that the Canadians won largely because they played a brand of brutal and violent hockey that elevated physical toughness over skill. To which many Canadians would respond, "Yeah, and?"
The jersey worn by Henderson — who scored the series-deciding goal — sold for well over $1 million.
Babe Ruth's 1927 World Series Ring
The lineup for the 1927 Yankees was so good it was known as "Murderer's Row." The team has since become shorthand for any incredible group of talent, explaining why one collector was willing to dig so deep into their pockets for this piece of baseball history.
Pictured: Babe Ruth takes batting practice before the start of the 1927 World Series in Yankee Stadium.
Babe Ruth's 1919 New York Yankees Contract
Babe Ruth's sale to the Yankees in 1919 is easily the most infamous transaction in the history of baseball, supposedly launching the Curse of the Bambino that kept the Red Sox from winning the World Series from 1918 to 2004.
Mark McGwire's 1998 70th Home Run Ball
The home run race of 1998 has been deeply tarnished by revelations about the role steroids played in it, but when this ball sold in 1999 the memory of that summer was still fresh. The $3 million one fan paid for it is likely a lot more than it would fetch today.
Pictured: Philip Ozersky of St. Louis looks at St. Louis Cardinals' Mark McGwire's historic 70th home run ball that he caught in left field, during the last game of the season with the Montreal Expos on Sept. 27, 1998.
T206 Honus Wagner
This isn't a baseball card, it's THE baseball card. Essentially, every time one of these comes up for auction it sets a new record for the most expensive baseball card, breaking the old record from the last time one was up for sale. So while Honus Wagner might have been eclipsed by contemporary Ty Cobb on the baseball field, he's the undisputed titleholder in the collectors' world.
1856 Knickerbocker Rules of Baseball
Precisely when the national pastime ceased to be the English game of rounders and became the American sport of baseball isn't 100% clear, but one of the most relevant steps came in the form of the set of rules drafted by the Knickerbocker Club in the mid-19th century.
James Naismith's 1891 Rules of Basketball
James Naismith was the Canadian-American who invented basketball. Not a typo. While baseball and football both evolved more gradually from popular English games, basketball was invented from whole cloth right here in America — making Naismith's original copy of his 13 rules a genuinely unique artifact in American sport.
Babe Ruth's 1920 Jersey
This 1920 jersey sold for $4,415,658 in 2012. The 1928-30 jersey that you'll spot on the next slide is thought to have sold for more due, at least in part, to it being in better condition than this older one.
Babe Ruth's 1928-1930 Road Jersey
The all-time record price for a piece of sports memorabilia was set in 2019 when this jersey — which Ruth would have played in over the course of three seasons — sold for $5.64 million. That broke the previous record of $4.4 million for a different game-worn Ruth jersey.
Months later, however, the record was broken again by the last item on this list.
Modern Olympics Manifesto
The modern Olympics resurrected the idea of an international athletic competition every four years in 1896 and was the brainchild of Frenchman Pierre de Coubertin. While the idea took some time to really get off the ground, today the Olympics have become central to the sports calendar in almost every corner of the planet.
The original documents that gave birth to the movement shattered the record for sports memorabilia when it sold late last year for nearly $9 million.
More From GOBankingRates
Pictured: 1896 Olympic opening ceremony.

BEFORE YOU GO
See Today's Best
Banking Offers