Here's How Much It Will Cost You to See a Game at These Must-See Stadiums Across America
From Wrigley Field to the AT&T Stadium, see how much it costs for tickets at these famous stadiums.
The 2017 Super Bowl will be held at NRG Stadium in Houston on Feb. 5, 2017. The stadium seats over 72,000, features a retractable roof and numerous HD video boards. But it is a far cry from the largest and oldest stadiums in the U.S.
From the historical Fenway Park to the environmentally friendly Levi's Stadium, here's a glimpse at your cost to attend NFL games and other major events at some of the biggest and most popular stadiums in the U.S.
1/21
jessicakirsh / Shutterstock.com
PNC Park
Location: Pittsburgh
Price: $29.96 (Pittsburgh Pirates)
PNC Park opened in 2001 and is home to the Pittsburgh Pirates. The park is the team's fifth home since 1887, and it blends modern features with classic design elements inspired by early ballparks, like Fenway Park and Wrigley Field.
PNC Park's waterfront location on the Allegheny River gives it a dramatic view of the Pittsburgh skyline, while design touches like masonry archways give every game a classic feel. Perhaps the ballpark's best feature is its intimate seating -- the highest seat is just 88 feet off the field.
2/21
Joseph Sohm / Shutterstock.com
Dodger Stadium
Location: Los Angeles
Price: $31.90 (Los Angeles Dodgers)
Since it opened in 1962, Dodger Stadium has hosted more than 147 million fans, and it's not hard to see why. The stadium is home to the Los Angeles Dodgers and some of the highest-paid baseball players.
It's also one of America's truly historic ballparks, hosting numerous World Series over the years. The Beatles, Michael Jackson and other well-known names in music have also performed at the stadium.
3/21
Joseph Sohm / Shutterstock.com
AT&T Park
Location: San Francisco
Price: $35.76 (San Francisco Giants)
AT&T Park opened its doors in 2000. The park became the much-needed new home of the San Francisco Giants, who had long outgrown nearby Candlestick Park and narrowly avoided being moved to Florida in the 1990s. A statue of Giants legend Willie Mays overlooks the entrance to this enormous ballpark, where just about any seat gives fans a view of the Bay Bridge and marina.
4/21
Steve Broer / Shutterstock.com
Wrigley Field
Location: Chicago
Price: $51.33 (Chicago Cubs)
Built in 1914 and home to the Chicago Cubs, Wrigley Field is America's second-oldest ballpark. The field has seen historic moments in sports, from Babe Ruth's famous "called shot" in the 1932 World Series to the Cubs' World Series win in 2016.
5/21
Christoffer Hansen Vika / Shutterstock.com
Yankee Stadium
Location: Bronx, N.Y.
Price: $51.55 (New York Yankees)
When the new Yankee Stadium was completed in 2009, some longtime fans were no doubt conflicted. The original, built in 1923, was one of the most historic stadiums in Major League Baseball. However, the current incarnation of the ballpark offers more comfortable seating, increased concessions and improved video scoreboards.
6/21
Eric Broder Van Dyke / Shutterstock.com
Fenway Park
Location: Boston
Price: $54.79 (Boston Red Sox)
Fenway Park opened in 1912 and is the oldest MLB park. The historic home of the Boston Red Sox has seen marked improvements over the years, including new video screens, seats and expanded concession and merchandising areas.
7/21
Rob Wilson / Shutterstock.com
EverBank Field
Location: Jacksonville, Fla.
Price: $61.36 (Jacksonville Jaguars)
EverBank Field is home of the Jacksonville Jaguars, who joined the NFL as an expansion team in 1995. The stadium opened the same year, and the Jaguars' first home preseason game marked the first time in sports history that an expansion team played its inaugural home game in a new stadium. Since then, the Jaguars have become one of the cheapest NFL teams to see live.
EverBank Field hosted the 2005 Super Bowl too, in which the New England Patriots bested the Philadelphia Eagles 24-21. The stadium has undergone massive renovations throughout the years, including installation of one of the world's largest in-stadium video boards in 2014.
TD Garden
Location: Boston
Price: $66.49 (Boston Celtics)
New England's largest sporting and entertainment arena, TD Garden, stands an imposing 10 stories high and spans 755,000 square feet. The arena has hosted more than 200 events a year since it opened to the public in 1995, with everything from concerts and figure skating competitions to the 2004 Democratic National Convention.
The NBA's Boston Celtics and the NHL's Boston Bruins both call TD Garden home, and the arena's central location in Boston makes it a familiar stomping ground for many fans.
9/21
GagliardiImages / Shutterstock.com
AmericanAirlines Arena
Location: Miami
Price: $76.73 (Miami Heat)
As real estate goes, it's hard to imagine a better location than Miami's booming waterfront. Home of the Miami Heat, the state-of-the-art AmericanAirlines Arena sits between gorgeous beaches and a vibrant Miami skyline.
10/21
AJ Batac / Flickr.com
Staples Center
Location: Los Angeles
Price: $79.83 (LA Clippers); $103.27 (LA Lakers)
The only arena to be shared by two NBA teams, Staples Center is home to both the LA Lakers and Clippers, and their highly-paid basketball all-stars.
Staples Center opened its doors in 1999 to a Bruce Springsteen and the E Street Band performance. Since then, it has since established itself as one of the best stadiums in the Los Angeles area. In addition to two NBA teams, Staples Center is home to the Los Angeles Kings of the NHL and the Los Angeles Sparks of the WNBA. It also regularly hosts the Grammy Awards.
11/21
Gavindown / Wikimedia Commons
United Center
Location: Chicago
Price: $82.33 (Chicago Bulls)
Chicago loves its sports, so it comes as no surprise the Windy City serves as the backdrop to the largest arena in the U.S. -- the United Center. It is home to the NBA's Chicago Bulls and the NHL's Chicago Blackhawks. The arena was built between 1992 and 1994, and has hosted more than 40 million spectators since it opened its doors.
12/21
Alexey Stiop / Shutterstock.com
Lucas Oil Stadium
Location: Indianapolis
Price: $87.44 (Indianapolis Colts)
Lucas Oil Stadium has been home of the Indianapolis Colts since 2008, and although it hasn't been around all that long, its resume is impressive. With two HD video boards and one of the largest retractable roofs in the NFL, it's truly state of the art. Lucas Oil Stadium hosted the Big Ten Football Championship Games from 2011 to 2015, the NCAA Men's Final Four Basketball Championships in 2010 and 2015, and was the site of the 2012 Super Bowl.
See: Highest-Paid Players on the Worst NFL Teams, Like Andrew Luck
13/21
Anna Hoychuk / Shutterstock.com
CenturyLink Field
Location: Seattle
Price: $88.20 (Seattle Seahawks)
Originally called Seahawks Stadium, CenturyLink Field has been bringing the NFL and Major League Soccer to Seattle since 2002. The stadium is home to the Seattle Seahawks and the Seattle Sounders. The field, scoreboards and amenities are cutting edge, and 70 percent of the seats have roof protection from the weather, which is a nice touch considering Seattle's reputation for rain.
14/21
Angelina Pilarinos / Shutterstock.com
Heinz Field
Location: Pittsburgh
Price: $93.56 (Pittsburgh Steelers)
The Pittsburgh Steelers played their first game in Heinz Field in 2001. The stadium's greatest claim to fame -- other than doubling as Gotham City's stadium in "The Dark Knight Rises" -- is its immense 2,800-square foot video display, which is one of the most impressive in modern sports. The Steelers share the field with the Pittsburgh Panthers of the NCAA, making Heinz Field both an NFL and college football stadium.
15/21
benchristen / Flickr.com
Lambeau Field
Location: Green Bay, Wis.
Price: $94.47 (Green Bay Packers)
On the opening day of Lambeau Field, back in 1957, the Green Bay Packers beat the Chicago Bears 21-17. It would be the first of many packed events for Lambeau Field, the oldest NFL stadium in the U.S. It's a meat-and-potatoes kind of stadium -- nothing fancy, just a beautiful, historic place to watch a football game and cheer along with 80,000 Packers fans.
16/21
Katherine Welles / Shutterstock.com
AT&T Stadium
Location: Arlington, Texas
Price: $110.20 (Dallas Cowboys)
AT&T Stadium became the Dallas Cowboys' new home in 2009. It replaced Dallas Stadium, where the Cowboys had played since 1971. AT&T Stadium set an NFL regular-season attendance record of 105,121 during a Giants-Cowboys game in its inaugural year.
17/21
Phil Dolby / Flickr.com
MetLife Stadium
Location: East Rutherford, N.J.
Price: $110.54 (New York Jets); $123.40 (New York Giants)
A few things make MetLife Stadium unique. It's the second-largest NFL stadium, and the only one to be shared by two NFL teams: the New York Giants and the New York Jets. The stadium hosts 20 NFL games per season, more than any other venue. The Denver Broncos and Seattle Seahawks squared off at MetLife Stadium for the 2014 Super Bowl, with the Seahawks taking a decisive 43-8 victory.
18/21
Craig Hawkins / Flickr.com
Sports Authority Field at Mile High
Location: Denver
Price: $114 (Denver Broncos)
The Denver Broncos are right at home at Sports Authority Field at Mile High. The field opened for business in 2001. The name is no joke either: Sports Authority Field at Mile High sits 5,280 feet above sea level, and as any player on a visiting team will tell you, that elevation makes a big difference. That's one reason why the Broncos have had one of the best home winning percentages in the NFL for decades.
19/21
Diane Cordell / Flickr.com
Levi's Stadium
Location: Santa Clara, Calif.
Price: $117 (San Francisco 49ers)
Levi's Stadium is one of the newest and most technologically advanced sports facilities in the U.S. It is most notable for its sustainable and environmentally-friendly features, like solar panels, recycled building materials and an open-air design that takes advantage of the Silicon Valley climate. Levi's Stadium hosted Super Bowl 50 in 2016, which became the most-watched program in TV history. It is also home to the 49ers and its highest-paid player, Colin Kaepernick.
20/21
Emmanuel Milou / Flickr.com
Madison Square Garden
Location: New York
Price: $129.38 (New York Knicks)
It's hard to imagine a more iconic arena than Madison Square Garden. It's the home turf of the New York Knicks and the New York Rangers, providing plenty of excitement for basketball and hockey fans alike. Today's Madison Square Garden, actually the fourth venue in New York to bear the name, opened in 1968.
21/21
Steve Broer / Shutterstock.com
Gillette Stadium
Location: Foxborough, Mass.
Price: $130.73 (New England Patriots)
Gillette Stadium is enormous, spanning 1.9 million square feet and boasting one of the largest HDTV video displays in the NFL. It is best known as the home field of four-time Super Bowl champions the New England Patriots. Gillette Stadium also hosts home games for UMass football and the New England Revolution soccer team, and frequently serves as the setting for NCAA lacrosse games.
Next Up: Best and Worst Things to Buy at an NFL Game
About the Author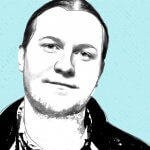 Richard Corrigan has been a New York-based freelance writer since 2009, whose work has covered a broad range of topics. He currently focuses his writing on travel, recreation and the outdoors, and his work has been published by the National Parks Foundation, AZCentral, USA Today, Yahoo! and LiveStrong.com.