Here's Why It Costs So Much To Take Your Family to a Ballgame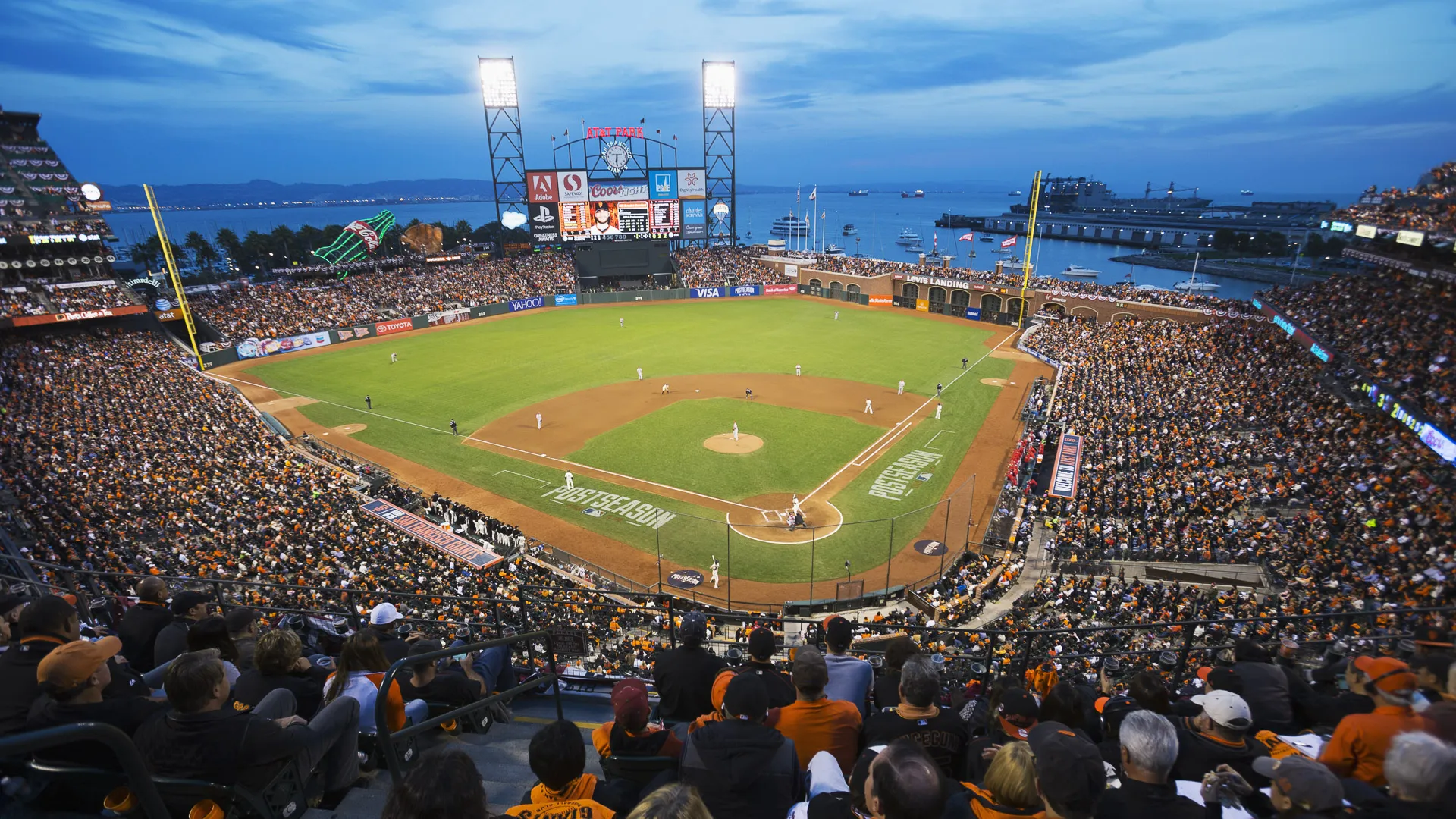 At the dawn of each baseball season, you hear this phrase: hope springs eternal. It stems from the energy fans have for their team, their wishes for a successful season, for a ride to the postseason and maybe the World Series – even if the oddsmakers say their team has the longest of the long odds.
And if you'd like to take your family of four to a game or two this season and enjoy a hot dog and drink each, it won't be inexpensive.
If you feel like you no longer can afford to take your family to a game because the tally reads more like the cost of a mini-vacation, you are not alone. Find out why a day at the stadium costs so much and what you can do to lighten the burden.
The Cost Index
The MLB Fan Cost Index produced annually by the sports business company Team Marketing Report, ranks the cost of parking and of buying four tickets, four hot dogs, four small soft drinks, two draft beers, two programs and two of the least expensive hats at the team store for the kids to take home as a souvenir.
While the MLB Fan Cost Index report for 2023 won't come out until a few weeks into the season, using the 2022 numbers, the family game experience cost less than $200 at the stadiums of only four of the 30 MLB teams: Pirates, Rays, Marlins and Diamondbacks.
Fans of the Giants, Nationals. Dodgers, Yankees, Astors, Cubs and Red Sox paid more than $300.
Make Your Money Work for You
Dynamic Pricing Impacts Your Costs
In the last decade, teams, one by one, began to implement dynamic ticket pricing, which means that the cost of each seat can fluctuate game by game. What you'll pay depends on the day of the week the game is played – weekends are more expensive – as well as the popularity of the opponent.
Here's an example. If you want to watch the Cardinals play at Busch Stadium in St. Louis, the price varies widely this season. You'll pay about $25 for the cheapest available seat to see the less-than-glamorous Detroit Tigers on the first Saturday in May. Two weeks later, when the high-profile Los Angeles Dodgers visit Busch Stadium, the price doubles. And on a Tuesday night in July? You'll pay about $16 and sit in a better location to watch the Cardinals and Miami Marlins play. And it's also T-shirt giveaway night!
Jerseys Come With Triple-Digit Price Tags
If you want to look just like the big boys on the field, it'll cost you. An officially licensed adult jersey costs at least $110, but depending on the player and team, don't be surprised to see a price tag of $150 or more. Even children's jerseys approach $100.
Parking Isn't Cheap
Bookies.com analyzed the cost of parking at stadiums in 2023, and the price is as high as $45 at Fenway Park in Boston. Parking at Wrigley Field in Chicago, will set you back $35, and it's $30 at four other venues.
Beers Add Up Quickly 
If you're planning on tossing back a few drafts while you watch, keep in mind that a beer averaged $6.87 in 2022, per Statista. They cost the most at Citi Field in New York ($12) and the least, appropriately, at Coors Field in Denver ($3). That average price is bound to rise in 2023.
Make Your Money Work for You
Even Soft Drinks Aren't Cheap 
If you abstain from beer and instead opt for a soda, there's still no such thing as a cheap, drinkable liquid at a baseball game. Even a soft drink cost an average of $5 at the ballpark in 2022, per Statista. That was the price at Coors Field, making a soda more expensive than a beer. The best soda deal: $2 at Target Field in Minneapolis.
Hot Dogs Cost As Much As Drinks 
The average hot dog on a bun at an MLB game cost $5.13 in 2022, per Statista. At 16 ballparks, however, you'll pay $5 or more, with the priciest dog costing $7.50 in stadiums in San Francisco and San Diego. Chase Field in Phoenix had the friendliest prices at $2 each.
A Cigarette Could Cost You $250
Many cities have instituted strict laws that ban smoking within a wide perimeter of the stadium. If you try to sneak a smoke and get caught, you could earn yourself as much as a $250 fine — and that's just for a first offense — as well as ejection from the game. According to the American Nonsmokers' Rights Foundation, 28 stadiums prohibit smoking – four of them allow electronic cigarettes, however – anywhere inside the stadium. Two stadiums have designated smoking areas.
You Can Get Fined For Running Onto the Field
Hopefully common sense will prevent you from running onto the field during a game. There always, however, will be people who do something regrettable. Far from being treated as a juvenile prank, the consequences can be severe. A New York Mets fan got 20 days of community service and a $3,000 fine — and shelled out more than $10,000 in legal fees — for storming the field. Some fans have received lifetime bans from the ballpark, a father-son duo spent time in jail, and a 17-year-old Philadelphia Phillies fan was tased when he ran onto the field.
The Wrong Kind of Outburst Might Cost You $10,000 One Day
Boos, cheers and jeers long have been part of baseball, but there are some fans who don't know where to draw the line. If you're a fan without a filter, it could cost you. One fan at Fenway Park in Boston was ejected after he went on a racial tirade aimed at a Black player for the Baltimore Orioles, and another was banned for life after hurling racial insults at, oddly enough, the national anthem singer. In the wake of the first incident, the player called for Major League Baseball to fine fans at least $10,000 for such outbursts.
Fighting at a Game Can Cost You Thousands
Even worse than verbal assault is physical assault, and if you're one of those fans who resorts to physical violence on stadium grounds, you'll likely be arrested on the spot and charged. Depending on the nature and seriousness of the incident, as well as the state where the offense occurs, an assault and battery charge can cost anywhere between $500 and $10,000 in fines and even incur prison time. By now, you should know not to assault someone, so this fine should be easily avoidable.
You Might Have To Spend $600 or So To See a Win
If you're spending a few hundred dollars to watch your favorite team play, you want to see a win, don't you? But there's no guarantee. Look at the 2022 Washington Nationals, for example. They won the fewest home games in the majors – 26, or roughly one of every three games. Bookies.com estimates the cost to buy the four cheapest tickets, two beers, two sodas and four hot dogs, and to park your car, will reach $185 this season. If the Nationals win one of every three home games again, you might spend almost $600 to see a victory.
The Good News: There Are Ways To Save
A day at the ballpark is far from free, but taking in a game doesn't have to bankrupt you, either. Following a few tips and tricks can help you to cut back on costs before you head to the stadium.
Use Common Sense 
The first money-saving tip is easy. Avoid big fines, medical bills and legal trouble by exercising good judgment and using common sense. Don't run onto the field, don't fight and don't do things such as smoke where you're not supposed to. Put your phone down and just enjoy the game with your family.
Go To Weekday Games 
If your schedule permits it, you can save real money by taking in a weekday game. In Seattle, for example, the cheapest tickets for a Sunday afternoon game this August against the Baltimore Orioles cost $24. About two weeks later, when the Oakland Athletics visit on a Tuesday night, the price drops to $10.
Choose Visiting Teams Wisely 
The visiting team also has a big impact on the price of a game. When your team is hosting a small-market team that's not doing particularly well, chances are good that tickets will be cheaper. On the other hand, the most expensive teams to see in a visitor's stadium are the Yankees, Red Sox and Dodgers.
Take Public Transportation
You can save on the cost of your game-day experience if public transportation serves your stadium. Instead of paying $45 at Fenway Park, find a park-and-ride and take the "T," as the train is known in Boston, to the Kenmore station. The same goes for Wrigley Field in Chicago, which is easily accessible by train.
Pack Your Own Food 
Many stadiums allow you to take your own food into the ballpark, provided that it's the right stuff, the right size and in the right packaging, but check your stadium's policy to be sure before heading to the game. At Yankee Stadium, for example, it's OK to bring in food, but you must slice things such as apples and oranges into sections – presumably so no one will be hurt if you choose to throw it instead of eat it. Clear, sealed bottles of water also are allowed, provided they are smaller than 1 liter.
Go To Late-Season Games (if Your Team Is Losing) 
Ticket prices tend to crater the longer the season drags on, particularly if your team isn't doing well and especially if your team is not playoff-bound. If your team is winning, however, and appears to have October dreams, tickets often get pricier as the season wears on.
Look For Special Offers
Before you buy tickets, check the "Ticket Offers" page of your team's website. For special packages and discounts. At Guaranteed Rate Field in Chicago, White Sox fans can buy a $19 ticket for selected dates that includes a hot dog, chips and a drink, too. Or at Marlins Park in Miami, take advantage of $1 kids tickets on Mondays.
Look For Promotions
You also can look for promotions that add value to the experience, even if the ticket price doesn't drop. This season, you can grab T-shirts, replica hats and jerseys, hoodies, bobbleheads, Hawaiian shirts and more. Remember that quantities usually are limited, so get there early to claim your freebie.
More From GOBankingRates

BEFORE YOU GO
See Today's Best
Banking Offers