4 Difficult Money Lessons Millennials Will Teach Their Kids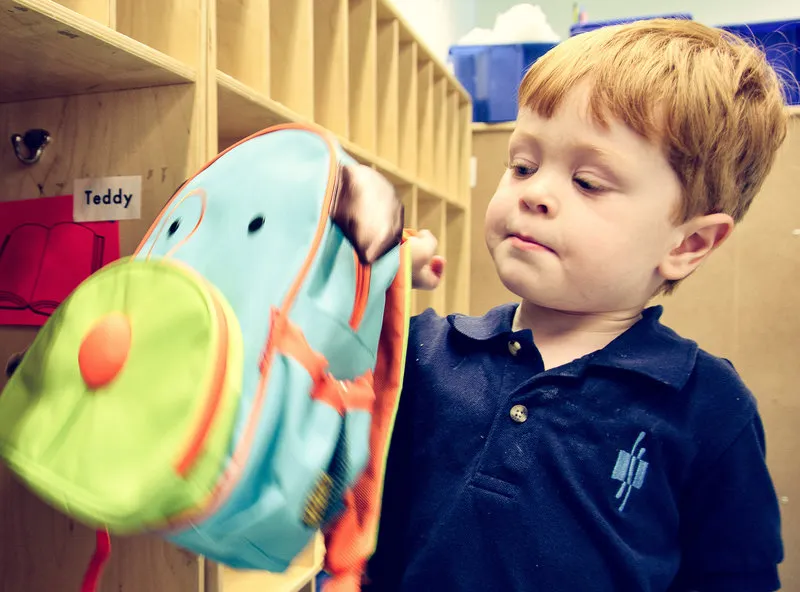 You might agree with the belief that millennials are a lazy, entitled generation, but there's no denying a common trend among this group when it comes to money. This generation, born between the early 1980s and the early 2000s, emerged into adulthood during, and in the wake of, the Great Recession. They've subsequently had to deal with one of the toughest job markets; and for those fortunate enough to find work, low wages and overwhelming amounts of debt that hinder any savings efforts. Their financial futures seem bleak, but millennials are making the best of the situation. They're savvy and conservative — and we can learn a lot from this generation, financially. 
Millennials feel the pinch more than any other generation. They haven't been dealt the most favorable hand, and they've had to learn some tough money lessons early on. While the last few generations told their children the sky's the limit, millennials will teach their children to view their futures differently. 
Here are four financial realities millennials will teach their kids to accept. 
Make Your Money Work for You
You might also like …
1. A College Education Might Not Be Worth the Cost
Millennials widely relied on student loans to attend college, and their children might do the same. Given that 4 in 10 millennials are overwhelmed by debt, according to a Wells Fargo survey, millennials aren't going to sugarcoat the true cost of attending college when discussing the option with their kids.
They'll likely see value in a college degree, but they'll also make sure their kids realize that a piece of paper doesn't guarantee a good job. Similarly, they might encourage their children to strongly consider careers that don't require a bachelor's degree, opting for trade schools and careers that offer the highest salaries for the least qualifications. With the rapid rate that college costs are increasing year over year, it's no wonder millennials might already doubt their ability to finance a child's college tuition costs.
To give their children a better financial start, millennials might encourage their children more strongly to start at community colleges or work part time to partially pay their way through school; likewise 529 plans might become more commonplace. Efforts to minimize student loan debt will hopefully help the children of millennials spend fewer years (or decades) paying off their educations.
Make Your Money Work for You
>> How to Open a 529 Savings Account for Your College-Bound Newborn
2. One Income Source Won't Be Considered Stable
The job market has finally emerged from the depths of the recession, but it's still not easy for millennials to find work. There's also no guarantee that their children will be met with a strong economy. This is why millennials will teach the importance of a backup plan that goes beyond a three- to six-month emergency savings.
This generation watched helplessly as parents and grandparents received pink slips after decades of loyal service, and some millennials found their own heads on the chopping block as well — last one hired, first one fired. Therefore, they'll want their children to be fully prepared for any financial setback and will teach them not to rely on one income source. Besides, a side hustle can provide their children with extra income to pay off debt, save money and be independent in what can only be a more competitive and expensive future.
3. Homeownership Won't Be Part of the American Dream
The American dream — a house, 2.5 kids and a dog — is what many young adults were taught to aspire to. But millennials now understand that success won't realistically be measured by homeownership moving forward. Between low wages and higher living costs, renting is becoming the new American Dream — according to Fortune magazine — and millennials will therefore teach their children to have different expectations for their futures.
Make Your Money Work for You
The standard down payment for a home purchase is 20 percent of the purchase price; and frankly, it's an unattainable goal for young adults saddled with student loans and poor debt-to-income ratios. Buying a house might be indicative of stability, but millennials will teach their children to use their money differently. For example, renting often provides greater financial flexibility, and with an uncertain future for Social Security these funds might be viewed as better put toward retirement.
4. Moving Back Home Won't Be Taboo
Not only are many millennials reevaluating the importance of buying a home, many are moving back home with their parents after graduating from college. "In 2012, 36% of the nation's young adults ages 18 to 31 — the so-called Millennial generation — were living in their parents' home," according to a Pew Research Center analysis of U.S. Census Bureau data.
Whether it's by choice or necessity, it's a reality that many millennials have literally had to live with. Sadly, it's simply getting harder to make ends meet, as wages are barely keeping pace with inflation. Young adults might want their independence, but they can't spend what they don't have.
Make Your Money Work for You
Moving back home after college can provide the financial boost needed to pay down debt quickly and build a sizable savings; therefore, the taboo associated with moving back home will likely fade for millennials' children, who will learn that such measures are acceptable, and ultimately, might be necessary.
Photo credit: srietzke