The Best Day of the Week To Go Grocery Shopping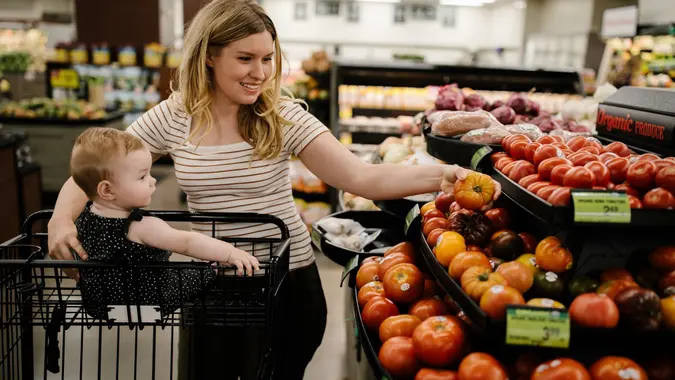 Wirestock / iStock.com
Thanks to mid-week restocks, new promotions and fewer crowds, Wednesday is the best day of the week for grocery shopping — at least according to Taste of Home. The mid-week grocery shop can help stretch your monthly budget a bit further and allow you to score additional discounts. Once you make Wednesday your weekly shopping day, there are other money-saving hacks you might want to consider as well.
Costco's Best Deals? Employee Reveals 10 Standout Buys for Your Money
Find: 3 Ways Smart People Save Money When Filing Their Taxes
Time of day matters when it comes to scoring grocery deals
Wednesday is the best day of the week to go grocery shopping because stores are usually less crowded mid-week. For the freshest items, time your shop for store opening or closing. This increases the likelihood that bakery, deli, and other produce items were recently restocked. The after work rush starts around 5 p.m., so you'll want to avoid stores during that time.
Make Your Money Work for You
Double the grocery promotions are available (typically) on Wednesday
Most stores start and end their weekly promotions on Wednesdays. So if that's the day you shop, you can snag the new deals. But because it's when the promotions change, a lot of stores will still honor last week's offers, too. That adds up to double the money-saving opportunity.
Make a plan before you go shopping for groceries
To save even more, plan your shop ahead of time. Take a few minutes to review the weekly deals and plan your shopping list for an entire week. Organize your list by area in the store to make the process faster.
Take Our Poll: Are You In Favor of More Inflation Relief in 2023?
More: 5 Wildly Expensive Grocery Staples and What You Can Replace Them With
If you can't exactly make it on Wednesday (due to a busy work schedule, family obligations, etc.) it might be wise to consider Saturday morning as an alternative, per Eat This, Not That! People tend to sleep in on the weekends, and an early Saturday morning shop could be less stressful — and produce savings.
More From GOBankingRates
Make Your Money Work for You