Food Stamps: 7 Bulk Food Items You Can Buy on Amazon With EBT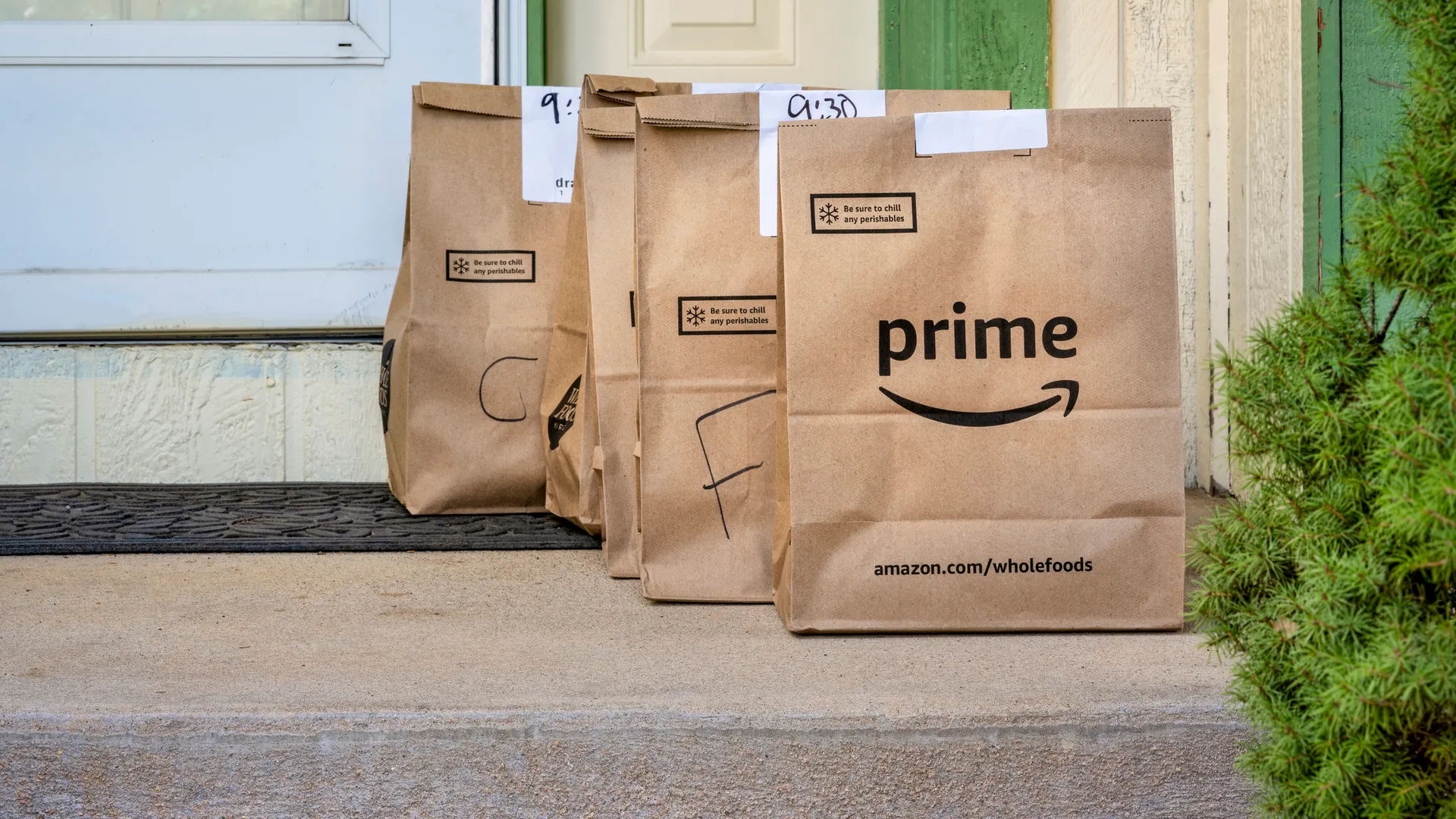 Did you know Amazon accepts SNAP? There are several food and drink items that are EBT eligible on the shopping platform, and this eligibility applies to bulk food purchases.
In putting together this list, bulk foods and drinks that prioritized pantry shelf life and overall healthiness took precedence over snacks and sodas. Here's a starter list of eight bulk food items you can buy on Amazon using your EBT benefits.
Kellogg's Cold Breakfast Cereal Variety Pack
Enjoy the most important meal of the day — breakfast! — every day. The EBT-eligible Kellogg's breakfast cereal variety pack includes 48 boxes of beloved cereals like Apple Jacks, Frosted Flakes, Raisin Bran, Rice Krispies and more.
When we crunch the numbers on the $27.86 price tag, households pay just 58 cents per cereal box.
Skippy Creamy Peanut Butter
Peanut butter is commonly cited as one of the best foods to buy on EBT. This is thanks to its lengthy shelf life, ability to keep stomachs full and acting as a good source of protein.
The five-pound container of Skippy creamy peanut butter is priced at $8.57 on Amazon and EBT eligible. Use it for an endless variety of snacking and mealtime eats, like dipping your favorite fruit into peanut butter, whipping up PB&J sandwiches or adding to a smoothie.
Make Your Money Work for You
Campbell's Condensed Chicken Noodle Soup (Pack of 12)
The winter months are quickly approaching, and this means stocking up on cold weather comfort food is a must for your cupboard.
Priced at $13.76, this pack of 12 Campbell's condensed chicken noodle soup cans is SNAP and EBT eligible. When we crunch the numbers, shoppers only pay around $1.15 per can.
Bumble Bee Chunk Light Tuna in Water (Pack of 24)
There's a lot you can cook using canned tuna. Aside from keeping a healthy shelf life inside your pantry or cupboard, dishes like casseroles and salads get an omega-3 nutrient-rich boost when you add tuna.
Amazon sells Bumble Bee chunk light tuna in water in a pack of 24 tins for $23.36. The cost per tin for this EBT-eligible buy breaks down to about 97 cents each.
Barilla Elbows Pasta (Pack of 8)
Eight boxes of Barilla elbows pasta equals countless delicious pasta weeknight dishes whipped up in little to no time flat.
This pack of eight boxes is SNAP and EBT eligible, and Amazon shoppers only pay about $1.76 per box.
GoGo squeeZ yogurtZ Variety Pack
No matter what age you are, everyone loves a variety pack of nutritious yogurt.
Priced at $13.63 for 20 pouches, GoGo squeeZ yogurtZ variety packs are EBT eligible and inexpensive with each pouch coming out to about 68 cents each. Choose from strawberry and banana or blueberry and berry variety packs.
V8 Original 100% Vegetable Juice (Pack of 48)
We checked, and SNAP benefits can be used to purchase vegetable juice. If you're worried you may not be able to afford enough fresh veggies this month, purchasing V8 vegetable juice is a great way to get in your needed servings of vegetables.
Each pack of SNAP and EBT-eligible V8 comes with 48 cans. Per can, Amazon shoppers only pay around 93 cents each.
More From GOBankingRates

BEFORE YOU GO
See Today's Best
Banking Offers