Costco's 7 Best Premade Meals To Save You Money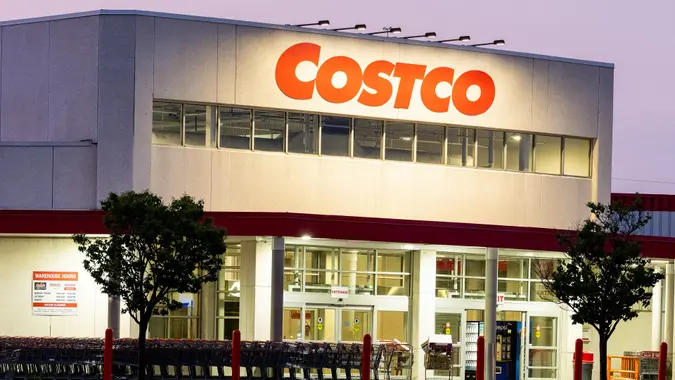 Steven_Kriemadis / iStock.com
There are many ways to budget for food to cut costs in these days of high inflation, like meal prepping or comparison shopping. However, one of the best ways to get the benefits of great prices and take the work out of your meal prep is to purchase Costco's premade meals. Most of these dishes come in oven-safe containers too, so you don't even have to dirty any extra dishes to cook them.
Here are seven of the best premade meals to buy at Costco to save money.
Mac and Cheese
For families with children and/or or picky eaters, Costco's ready-to-bake macaroni and cheese is the perfect dish to appeal to everyone, as either a main course or a side dish. Their version is made with elbow pasta and a lovely mixture of cheeses including cheddar, asiago and parmesan.
Again, you don't even have to dirty a dish to cook it — just pop the oven-safe container in for easy healing and your delicious dish is ready to go. According to The Krazy Koupon Lady, this dish is typically $3.49 per pound.
Rotisserie Chicken
Costco's rotisserie chicken is perhaps the simplest meal you can grab of the premade variety. Chicken works in so many meals — slice up a breast and eat it on its own, chop it into pasta, roll it into tasty lunch wraps or add veggies on the side for the perfect meal. You can pick one up in-store at the consistently low price of $4.99.
Make Your Money Work for You
Beef Chili
Chili is a perfect option if you're looking for a filling meal packed full of flavor and protein. Making chili from scratch can take hours, so why not let Costco do it for you?
This version is made with beef, beans, chili powder, cumin, paprika, and shredded cheese on top. Serve it up with a side of garlic bread or cornbread, and you'll have yourself a crowd-pleasing meal for the whole family. Costco chili regularly sells for $3.49 per pound.
Meatloaf With Mashed Potatoes
Sometimes the simplest ingredients yield the most delicious and filling dishes. Costco's meatloaf and mashed potatoes falls perfectly into this category. The meatloaf is a yummy combo of beef, breadcrumbs and tasty seasonings. The mashed potatoes are made from smooth Yukon gold potatoes. It also comes with a delicious glaze you can drizzle on top of either or both items.
It's fully cooked, so you don't need to turn on the oven if you don't want to. Just throw it into the microwave to have a delicious meal in minutes. It normally sells for $3.99 per pound.
Yakisoba Stir Fry With Seasoned Chicken
Try a dish with an Asian flare, such as Costco's Yakisoba stir fry with seasoned chicken. Yakisoba just means stir-fried wheat noodles with sauce, a dish of Chinese origins that can come with a variety of ingredients, like veggies and chicken in this variation.
Though this is one of the few dishes you need to throw into a pan, the stir-frying action will bring out its delicious flavors. This dish is$6.49 per pound, according to Cheapism.
Make Your Money Work for You
Chicken Alfredo
Some foods just go perfectly together — like noodles, cheese and chicken. Costco's premade chicken Alfredo is a delightful blend of those ingredients in an Alfredo sauce, a classic, flavorful Italian white sauce. Think of it as a more grown up mac and cheese with chicken thrown in. This one is ready to heat and eat at $4.49 per pound.
Ravioli Lasagna
Traditional lasagna is fun and delicious, but Costco offers a twist on the original with a ravioli lasagna. Each layer is built not of individual noodles but upon beef and pork filled ravioli pasta, and layered in Bolognese sauce and cheese. Talk about a hearty and filling meal that will leave you with leftovers!
Its container is aluminum for easy heating in the oven, and the tasty dish runs at $4.99 per pound.
More From GOBankingRates