Food Stamps: Allowing SNAP Use Online Since 2020 Reduced Food Insecurity, New Research Concludes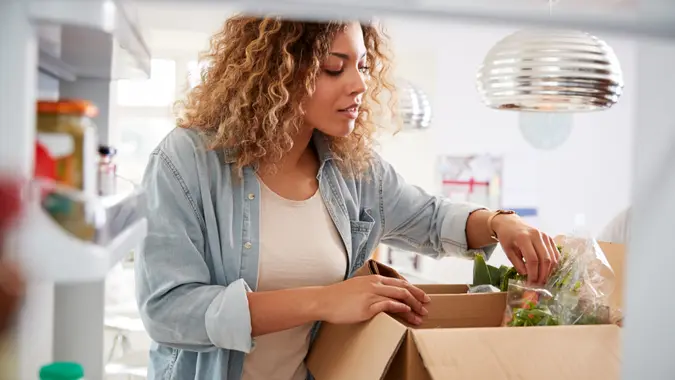 monkeybusinessimages / Getty Images/iStockphoto
A new study found that the share of low-income U.S. households experiencing food insufficiency fell from 24.5% to 22.5% in 2020. This decline coincided with the rollout of the Supplemental Nutrition Assistance Program (SNAP) Online Purchasing Pilot (OPP), which allowed SNAP participants to use their benefits to purchase groceries online for pick-up or delivery.
The rapid expansion of the SNAP OPP nationwide was because of the COVID-19 pandemic, which limited people's access to food, according to an article in The Conversation written by the authors of the study, especially for people with low incomes. 
The new study was published in the November 2023 issue of Food Policy. The researchers analyzed 12 weeks of data between April and July 2020 from the Household Pulse Survey involving approximately 10,000 low-income households.
The researchers wrote that by June 2020, SNAP online grocery purchases increased to $155 million from $3 million in January of that year. By the end of September, 45 states and the District of Columbia were participating in the OPP. This resulted in an increase in the amount of SNAP and Pandemic Electronic Benefits Transfer (P-EBT) benefits redeemed online by 67 times the pre-pandemic amount.
According to the researchers, about one in six Americans pay for groceries online every week, making it easier for anyone who has trouble purchasing food in person. However, the ability to use SNAP benefits online does not resolve some food-related problems.
Very low food security — typically when people may skip meals — increased for families with children in 2020. The study noted that these issues may be due to school closures when families could not take advantage of free meals at school.
Make Your Money Work for You
The number of food-related problems also increased in 2022. The U.S. Department of Agriculture (USDA) released its annual report on food security and found that food insecurity increased from 10.2% in 2021 to 12.8% in 2022, reflecting higher food prices and the phasing out of pandemic-era relief, the Center on Budget and Policy Priorities reported.
More From GOBankingRates