Food Stamps: Thousands Just Scored an Extra $20 in SNAP Benefits — Did You?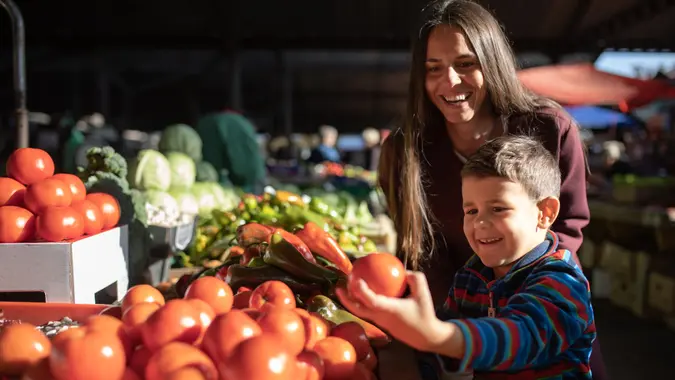 Aleksandar Jankovic / Getty Images
If you found that your latest food stamps payment included an extra $20, it's probably not a mistake. Depending on where you live, that $20 (actually $20.01) is included in payments to households that meet the right eligibility criteria.
The credit is available to certain California households that qualify for food stamps, formally known as Supplemental Nutrition Assistance Program (SNAP) benefits. In 2014, the state's SNAP agency, CalFresh, began issuing State Utility Assistance Subsidy (SUAS) benefits to qualifying households.
Under this program, the state can increase food benefits for certain SNAP households if they also qualify for heating assistance under the Low Income Home Energy Assistance Program (LIHEAP).
According to the State of California Health & Human Services department, the SUAS benefit is only given once in a certification period. To qualify, households must meet the following requirements:
Do not have utility bills separate from rent/mortgage
Are not already getting the maximum CalFresh benefit for their household size
Are not getting the maximum shelter deduction
Are not already receiving an increased benefit due to the Homeless Shelter Deduction
Make Your Money Work for You
If you qualify, an annual payment of $20.01 will be transferred into your Electronic Benefit Transaction (EBT) account. The SUAS benefit can be used towards food or cash purchases. At your next certification, if you no longer are an eligible household you will no longer receive the $20.01 SUAS benefit.
To receive CalFresh benefits, you must first pass an income and resource test and meet work requirements. For most households, the monthly gross income must be at or below 200% of the federal poverty level. 
Take Our Poll: What Do You Plan To Use Your Tax Refund For?
To apply for CalFresh benefits, fill out the California Department of Social Services online application at GetCalFresh.org or call the CalFresh Info Line at 877-847-3663. Once approved, the California Department of Social Services will mail a CalFresh EBT card to your address. The card is linked to your CalFresh account and can be used online or swiped at the register like a debit card.
Make Your Money Work for You
More From GOBankingRates
Make Your Money Work for You