Food Stamps: Indiana Amends Application Renewal, Greatly Benefitting Seniors and Disabled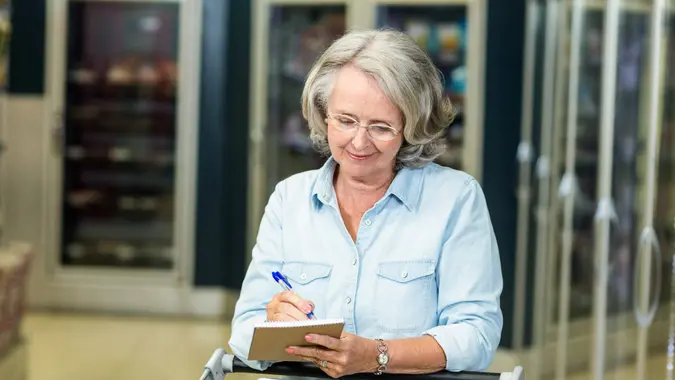 Wavebreakmedia / Getty Images/iStockphoto
Indiana senators passed a bill to simplify access to the Supplemental Nutrition Assistance Program (SNAP) for people over the age of 60 or who have disabilities. Senate Bill 334 passed in early February and goes into effect on July 1, 2023.
SNAP, formerly known as food stamps, is the nation's most important anti-hunger program. Eligible households receive monthly SNAP benefits based on the number of people in the household, income and resources. Indiana SNAP recipients receive monthly benefits on the Hoosier Works card, the state's version of the EBT card.
According to the U.S. Department of Agriculture, as reported by WFYI, 9.5% of people over 65 who live alone were somewhat or very food insecure in 2021. These changes aren't expanding SNAP eligibility, but the new bill would allow seniors and people with disabilities to stay on the program without having to renew their application for up to three years.
"SNAP and other programs often involve paperwork that discourages participation given the low benefit amounts, the costs of getting to welfare offices and perceptions of need and eligibility," said Angela Babb, director at the IU Critical Food Studies Laboratory, in a press release about the study.
According to the USDA, seniors often have difficulty completing SNAP applications. This can be due to transportation difficulties, complicated application forms, long waits at SNAP offices or trouble hearing or understanding local office workers.
WFYI noted that eligible individuals would still be required to update income information every 12 months or when income changes. Those eligible would also be able to waive interview requirements for renewals.
Make Your Money Work for You
The bill would also require the Indiana Division of Family Resources (DFR) of the Family and Social Services Administration (FSSA) to use data matching to provide SNAP information on how to apply for SNAP to anyone on Medicaid. The bill's author, Sen. Shelli Yoder (D-Bloomington), stated that the FSSA already does this, but now the practice is codified into law, added WFYI.
More From GOBankingRates