Food Stamps Update: SNAP Benefits To Get Healthy Boost, Thanks to New Farm Bill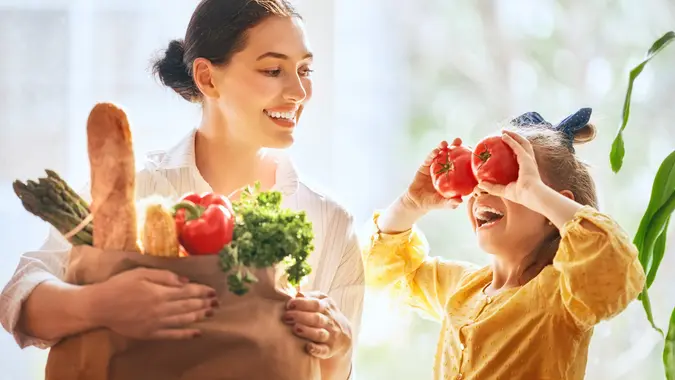 Choreograph / iStock.com
The Supplemental Nutrition Assistance Program (SNAP), formerly food stamps, could be getting a big improvement in the next Farm Bill, making it easier for shoppers to buy healthy food.
According to the U.S. Senate Committee on Agriculture, Nutrition and Forestry, the Committee invites ideas and proposals for the 2023 Farm Bill, several of which were put forward by the Center for Science in the Public Interest.
CSPI reported that one in eight Americans receives monthly SNAP benefits. While all Americans face challenges shopping for healthy foods in retail stores that disproportionately promote unhealthy foods and drinks, retail marketing has a bigger impact on shoppers who participate in SNAP.
One proposal recommends changing the USDA's policy that requires participating SNAP retailers to stock 36 staple food units, which are basic foods prepared at home that make up a significant portion of people's diets. CSPI's report recommends strengthening these stock standards to increase the availability of healthy food in small stores that accept SNAP.
"Nearly half of SNAP-authorized retail outlets are convenience stores, where supplies of fruits, vegetables, whole grains and dairy foods are harder to find than in conventional supermarkets," said CSPI campaign manager Joelle Johnson and co-author of the report. 
"Coupled with technical assistance from USDA and incentives, increasing stocking standards would be a powerful way for Congress to increase access to foods that reduce the risk of diet-related disease," Johnson added.
Make Your Money Work for You
The report also recommends establishing placement standards for SNAP retailers to place nutritious foods in prominent in-store and online locations. This could make it easier to shop for healthy options. The third SNAP-related recommendation involves the funding of research pilots to identify marketing interventions that adapt to in-store and online retail environments to promote and incentivize healthier purchases.
However, we may not see anything set in stone until next year. According to POLITICO, lawmakers have noted that passing a Farm Bill extension may be the only option for right now. 
More From GOBankingRates