See How Much Americans Spent on Takeout Amid the Pandemic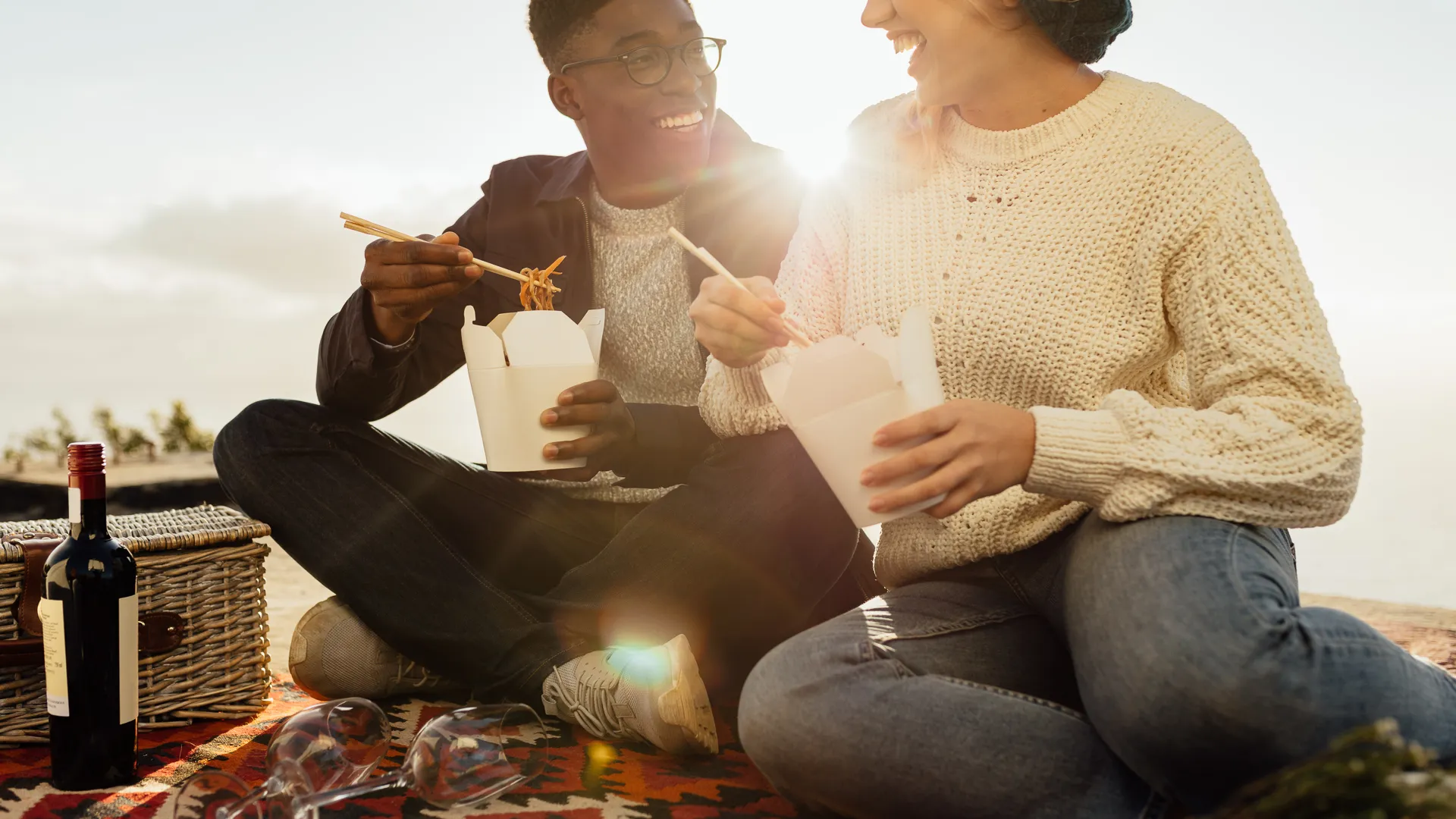 As we near the year anniversary of COVID-19 lockdowns, some Americans are now returning to the restaurants they love. But during the initial weeks and months of the pandemic, restaurants were closed in many places, and takeout was the only option for those who didn't want to cook every meal.
And it turns out Americans in certain states were ordering more takeout than others. To find out which states got the most takeout during the early pandemic, restaurant equipment sales platform Bid-On-Equipment analyzed Google search volume for "takeout," "takeout near me" and related terms in every state across the country from March through July 2020. They also surveyed 2,000 Americans about their takeout habits over that time frame.
See which states were the biggest takeout spenders, and find out how much the average American spent on food delivery during that time.
Last updated: Feb. 26, 2021
The Northeast Ordered the Most Takeout
Among the top 10 states that ordered the most takeout from March to July 2020, six are in the Northeast: Rhode Island, New Hampshire, Massachusetts, Maine, Vermont and Delaware, the Bid-On-Equipment study found.
The other states rounding out the top 10 were Colorado, Minnesota, Oregon and Washington.
Rhode Island Topped the List of States Ordering Takeout
Rhode Island may be the smallest state, but it apparently has the biggest appetite for takeout food. The Ocean State had the most searches for "takeout" and related terms per 100,000 searches of all the states.
Make Your Money Work for You
Southern States Have Ordered the Least Takeout
Mississippi was the state with the least searches for takeout. Other Southern states in the bottom 10 include Arkansas (No. 43), Alabama (No. 46.) and Louisiana (No. 47).
Most Americans Increased Their Spending on Takeout
Since the pandemic began, 65% of Americans said they've been ordering more takeout. And from March to July 2020, they ordered out an average of 2.4 times a week.
The Average American Spent $67 a Week on Takeout
Millennials' average weekly spend on takeout was $70 — slightly higher than the overall average.
Most Americans Tip 15% on Takeout
Unsure how much to tip for takeout? Most Americans — 28% — said they tip 15%. The next-most-common response was 10% (25% of respondents) followed by 20% (24% of respondents). Fifteen percent of Americans are stingy tippers, tipping just 5%, and 8% are generous, tipping 25% or more.
Gen X and Baby Boomers Are the Most Generous Tippers
The Bid-On-Equipment survey found that among the generations, Gen X and Baby Boomers are the most generous tippers, tipping 15% on average.
Alcohol-To-Go Sales Boomed
Some restaurants began selling alcohol-to-go amid the pandemic, and many Americans seem to have embraced this new offering. One-third of respondents said they have ordered alcohol-to-go, and 57% said they hope restaurants continue to offer this takeout option post-pandemic. This could be a profitable move for restaurants, as 32% of respondents said they would pay more for the convenience of alcohol-to-go orders.
Americans Want To Support Local Restaurants
Fifty-nine percent of respondents said they had been ordering more from local restaurants than large chains. They have also been supporting local restaurants in other ways including tipping more (47% of respondents said they have done this), posting positive online reviews (26%), donating (23%), placing larger orders (22%), promoting their favorite restaurants on social media (20%), buying or wearing restaurant merchandise (15%), and buying gift cards (13%).
Make Your Money Work for You
Nearly Half of Americans Didn't Feel Safe Dining Inside Last Summer — And Many Still Don't
As of July of last year, 43% of Americans said they do not feel comfortable dining inside, and only 1 in 3 of those surveyed said they had dined inside since restaurants reopened.
A more recent survey conducted by Healthcare Insider in December found that only 26% of Americans were comfortable dining inside.
Millennials Are Most Likely To Partake In Indoor Dining
As of July 2020, millennials were the most likely generation to have dined inside (40%) followed by Gen X (34%). Only 27% of boomers had dined inside, according to the survey.
More From GOBankingRates