The Only Thing Sweeter Than This Candy Croissant Is Its Cost to Make
You only need two ingredients to make this dessert.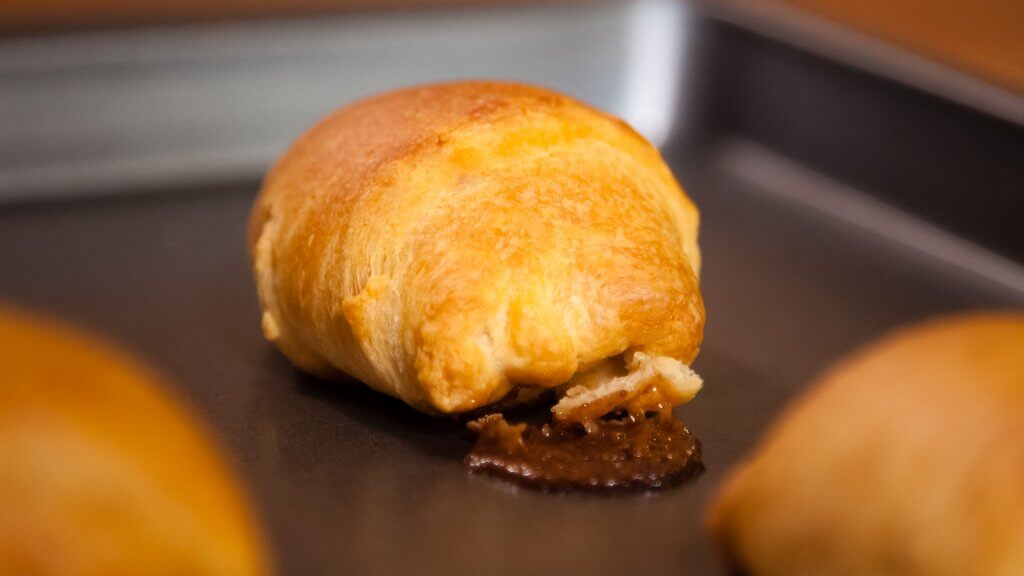 It doesn't have to cost a lot of money — or take a lot of effort — to indulge your sweet tooth with a quick homemade treat. This simple candy croissant recipe only has two ingredients, and costs less than a dollar per serving.
Keep reading for the recipe for this delicious way to use leftover candy.
Ingredients:
6 mini plain milk chocolate candy bars
1 can crescent dough
Directions:
1. Preheat the oven to 350 degrees.
2. Unroll and place crescent roll strips separately on a baking sheet.
3. Place mini candy bars on the wider end of the crescent roll strip.
4. Roll up.
5. Bake for 8 to 12 minutes, until golden brown.
Serving size: 6
Approximate cost per serving: 51 cents
Up Next: Healthy Foods That Cost Less Than $1