SNAP Benefit Cuts Could Be on the Table — Now WIC Could Also Be in Danger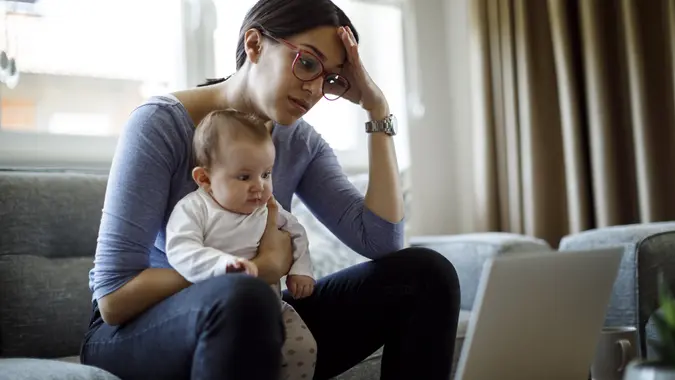 damircudic / iStock.com
SNAP has seen some of its biggest changes this year, but now WIC, which ensures low-income pregnant and breastfeeding mothers, infants and young children have enough nutritious food to eat, could also be in danger.
Analysts at the Center on Budget and Policy Priorities (CBPP) estimated that cuts to the Special Supplemental Nutrition Program for Women, Infants and Children (WIC) proposed in the House's version of an appropriations bill would reduce benefits for 1.5 million mothers and 3.5 million children, Civil Eats reported. The White House told Congress the program is already underfunded by $1.4 billion and faces a shortfall that could lead to waiting lists.
"We haven't had to utilize waiting lists for 30 years, so now we're dusting those policies off just to be prepared," Kate Franken, board chair of the National WIC Association, an education and advocacy group, said to Civil Eats.
Unlike SNAP, WIC has always had bipartisan support, Civil Eats pointed out. Since Biden took office, Agriculture Secretary Tom Vilsack has made WIC the focal point of  the U.S. Department of Agriculture's focus on "nutrition security." Vilsack aimed to increase enrollment since only half of eligible individuals typically apply.
According to the CBPP, the appropriations bill would fund WIC $800 million below the level requested in the President's fiscal year 2024 budget. Reductions come as WIC's funding needs have increased, said the CBPP, due to increased participation and rising food costs. Between May 2021 and May 2023, Civil Eats reported that monthly enrollment increased by about 8%, from 6.2 to 6.7 million people.
Make Your Money Work for You
The CBPP noted that WIC only provides an average monthly benefit of under $68 per participant, but in a May survey of 500 low- and middle-income families, Civil Eats reported that more than half of those receiving WIC benefits said they would not have been able to afford enough food or formula without them.
More From GOBankingRates