SNAP Benefits Extended to Hot Food For Hawaii Residents — How To Find a Participating Store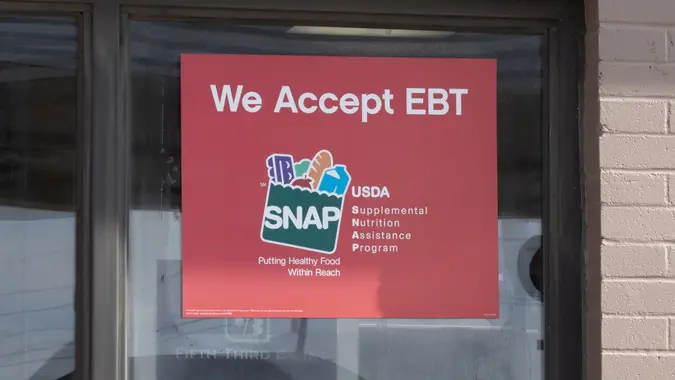 jetcityimage / iStock.com
Hawaiians are still recovering from wildfires that tore through the island of Maui earlier this month. Hundreds of thousands of dollars in aid and resources have gone to those in need, including Hawaiian Supplemental Nutrition Assistance Program (SNAP) recipients.
The U.S. Department of Agriculture loosened the purchase requirements for food stamp users, reported Winsight Grocery Business. Those receiving benefits can use their EBT card, also known as the Kokua card in Hawaii, to purchase hot foods from grocery stores and other SNAP-authorized food retailers through Sept. 14.
"USDA emphasized the importance of the waiver, noting that many Hawaii residents evacuated to shelters cannot store food and lack access to cooking facilities as a result," the State of Hawaii Department of Human Services said in an announcement last week.
Typically, SNAP benefits cannot be used to purchase hot, ready-to-eat meals at grocery stores or restaurants. SNAP provides assistance to low-income households so that they can purchase necessary groceries and prepare a meal at home.
According to the U.S. Department of Agriculture's Food and Nutrition Serv­ice, the waiver applies to all counties in Hawaii, reported the Star Advertiser. The USDA Food and Nutrition Service also said it would encourage all authorized SNAP retail food stores to post a special notice in the store letting SNAP customers know that they can use their Kokua card to purchase hot foods.
You can also use the USDA's SNAP Retailer Locator to find nearby SNAP-authorized retailers by entering a street address, city and state or a zip code.
Make Your Money Work for You
There are other forms of assistance available in Hawaii. Kroger sent $100,000 in disaster relief to Maui Food Bank, and many grocery stores are accepting donations from shoppers, setting up fundraisers and donating food, said Winsight.
According to the Department of Housing and Urban Development, the HUD has also stepped in and awarded $1.3 million to support people experiencing homelessness or at risk of experiencing homelessness in Maui through the department's Rapid Unsheltered Survivor Housing (RUSH) program. FEMA, the Red Cross and local community members are also assisting survivors.
More From GOBankingRates