SNAP Benefits: How To Get Your Money Replaced if You Were Scammed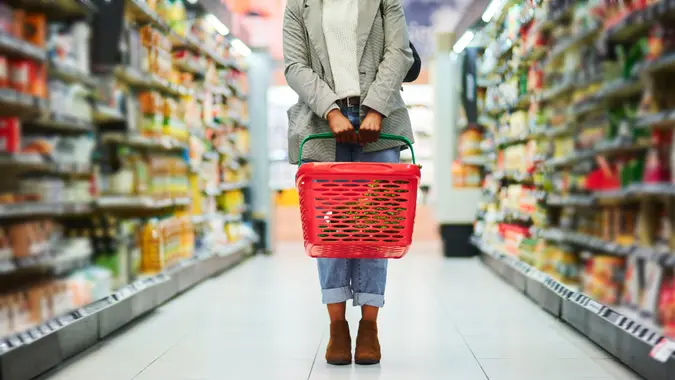 Adene Sanchez / Getty Images
Low-income households whose SNAP benefits were stolen may soon have those benefits replaced by the federal government.
Over recent months, states have seen a dramatic increase in reports of SNAP benefits being stolen through skimming and phishing schemes. According to the U.S. Department of Agriculture (USDA), card skimming occurs when thieves place an illegal device on an ATM or a retailer's card machine to copy EBT card information. Criminals then used this information to make fake EBT cards (a process known as cloning) to purchase food and beverages with stolen benefits.
The USDA stated they do not have comprehensive data on the number of incidents for each state. However, Low Income Relief reported that the Consolidated Appropriations Act of 2023 allows states to use federal funds to replace stolen SNAP benefits. This applies to all victims whose benefits were (or are) electronically stolen from Oct. 1, 2022, to Sept. 30, 2024. Low Income Relief also pointed out that there are limitations to how much money can be replaced, how quickly it can be replaced and how frequently it can be replaced.
The process to replace stolen SNAP benefits varies by state, and some users in some states may have to wait longer than others. According to Low Income Relief, here's how to replace your stolen EBT benefits:
Report the theft. Make a report by calling your local SNAP agency, visiting the office in person or filling out a form on their website, if available. Some agencies may also require you to report the theft to the police and some may require you to submit a copy of your police report before they process your claim.
Show proof and complete paperwork. Some states may require a signed affidavit or documentation to prove that the theft occurred, including your EBT card statement showing the unauthorized transactions — and they may ask where you've shopped recently, what apps you use and more.
Wait for a new card and replacement benefits. After making the report, your state agency will send you a new card and replace your stolen benefits in your SNAP account. Getting your new card in the mail could take two to ten days. Receiving replacement benefits could take longer, and there may be delays based on your location.
Make Your Money Work for You
More From GOBankingRates