SNAP Update: Massachusetts Set To End Emergency SNAP Benefits — When To Expect Last Payment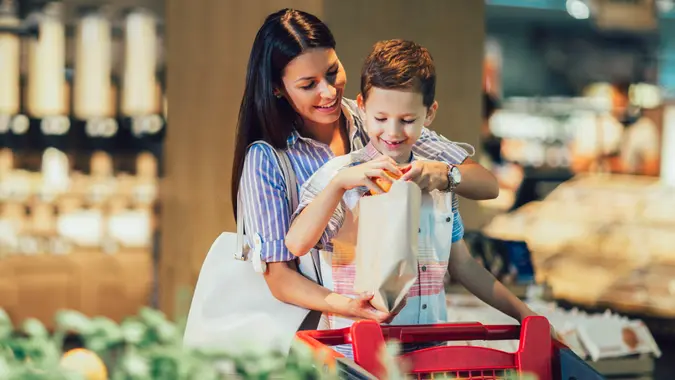 Jovanmandic / iStock.com
Pandemic SNAP, or P-EBT, is set to expire in February for Massachusetts SNAP recipients. WWLP 22News reported that the last SNAP emergency allotments are scheduled to go out on March 2.
According to the Massachusetts Department of Transitional Assistance, the P-EBT benefit amount is the difference between your normal SNAP amount and the maximum amount for your household size, with a minimum of $95 per household. The DTA also pointed out that benefits can roll over monthly, so you can still save some extra benefits after March 2.
Since March 2020, the Families First Coronavirus Response Act has allowed states to extend temporary SNAP emergency allotments to provide benefit supplements to households in need and to households with children missing school meals. The Center on Budget and Policy Priorities says that the U.S. Department of Agriculture can provide these benefits as long as the federal government has declared a public health emergency and the state has issued an emergency or disaster declaration.
To help families plan for the end of SNAP emergency allotments, Massachusetts created a webpage detailing other ways to increase SNAP benefits. To get the most out of your SNAP benefits, your household should let the DTA know if:
You have medical expenses that cost over $35 per month for anyone in your SNAP household who is 60 or older or has a disability.
Household costs, like your rent or your mortgage, have gone up.
You have dependent care costs for children or disabled adults while you are working, looking for work or attending school.
Make Your Money Work for You
Additionally, Massachusetts households that receive SNAP are automatically enrolled in the Health Incentives Program, or HIP. This program puts money back onto your EBT card when you used your SNAP benefits to buy fresh local fruits and vegetables from HIP vendors — up to $40, $60 or $80 depending on your household size.
More From GOBankingRates