20 Stores With Amazing Deals for Your Holiday Dinner

9 min Read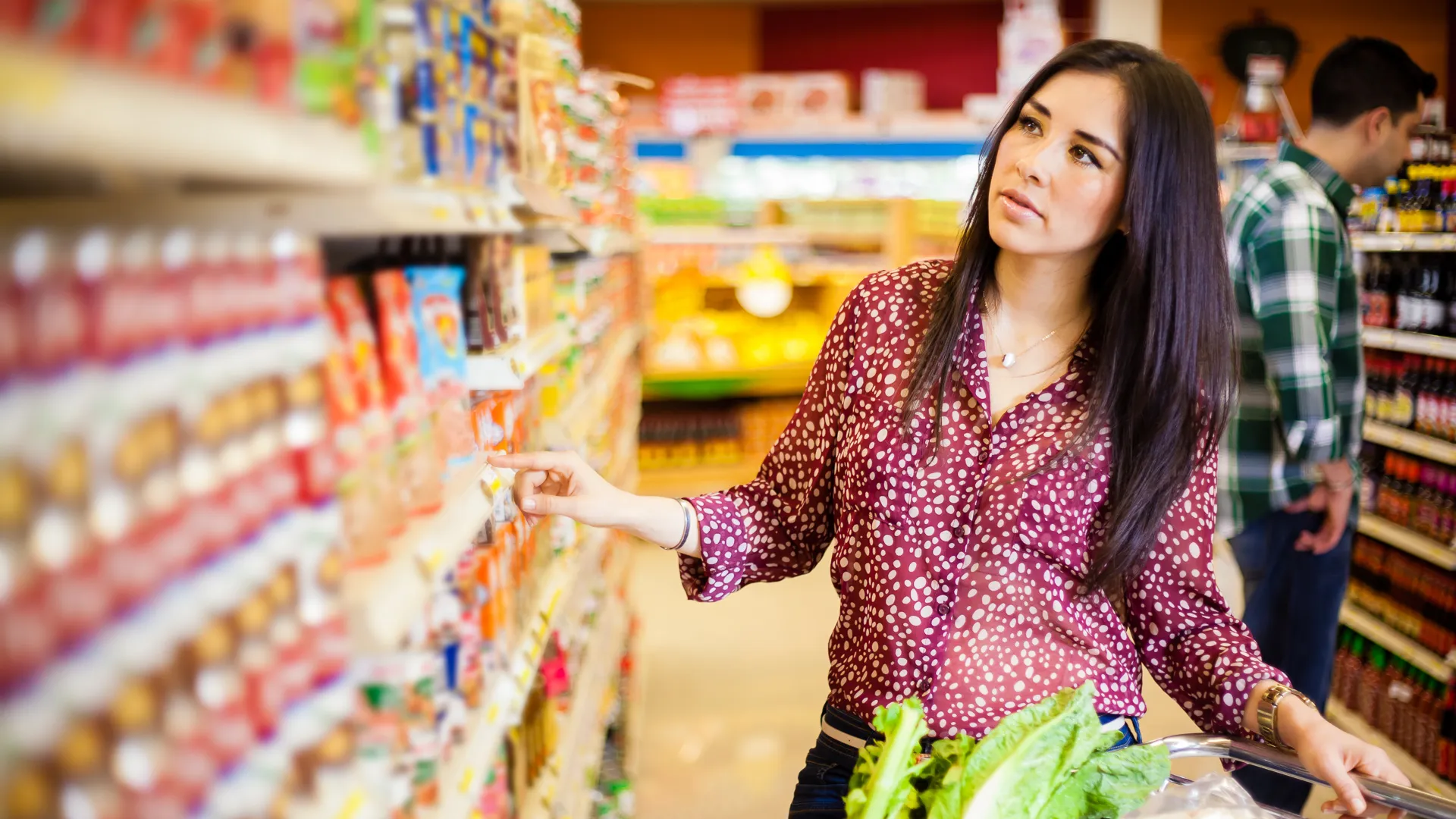 Thanksgiving is all about family, friends, gratitude — and the stress of cooking, cleaning and overspending. But this year, you can take advantage of printable coupons, grocery ads and meal deals to put together the perfect Thanksgiving menu for less. So, play host and invite the family over for Thanksgiving dinner. Restaurants will serve you on the holiday, but the true spirit of the occasion is to enjoy all that food in the comfort of your own home. But that doesn't mean you can't have a great Thanksgiving for less.
Make Your Money Work for You
1. Walmart
Walmart is all about Thanksgiving savings. Examples include an 18-ounce jar of Heinz homestyle roasted turkey gravy for just $2.32. It's not Thanksgiving without sweet potatoes, and right now, a 40-ounce can of cut yams will cost you just $3.06. Round things out with a six-ounce box of Kraft cornbread stuffing mix for just $1.53.
See: Costco, Home Depot and More Release Thanksgiving Hours Earlier Than Ever This Year
2. Target
Coupon expert and author Jill Nystul uses Target Cartwheel digital coupons and gift card promos to score ultra-low prices on groceries — she purchased an entire Thanksgiving dinner for six to eight people for $24.32.
Right now, you can use food coupons to score 20 percent discounts on Thanksgiving vegetables like Del Monte fresh cut green beans, whole kernel corn and diced potatoes.
3. Aldi
Aldi's prices are low enough to rival even consumer-favorite Trader Joe's as one of the best cheap grocery stores. The retailer keeps costs down by offering mostly generic, in-house brands and limited sizes and varieties. Right now, the chain is offering Thanksgiving sides like cut green beans and mixed vegetables for just 79 cents for 12 ounces, marked down from 89 cents. Also, be sure to take a look at the Happy Holidays page on the Aldi website, which includes recipes, decorating ideas and uses for pumpkins and other fall fare.
4. Sprouts
Sprouts Farmers Market is one of the cheapest national grocery chains, thanks to saving strategies like Double Ad Wednesday, deals of the month, mobile ad coupons and weekly specials. Even better, Sprouts will cook your Thanksgiving dinner for you this year. The chain's program is called "reserve your bird and the rest is gravy." This year's options include a ham holiday feast or a turkey feast, either natural or organic. Both are coming soon and prices haven't been announced yet, but the store is reserving pre-orders now.
Make Your Money Work for You
5. Trader Joe's
Trader Joe's is ready for the holidays. When the turkey gorging is over and no one can eat another bite of stuffing, it's time for coffee. Instead of milk and sugar — or at least in addition to it — break out Trader Joe's Pumpkin Spice almond beverage, which you can pick up for $1.99 for 32 ounces. For dessert, slide some dark chocolate pumpkin spice salted caramels in between the pies. They only cost $1.99 for a four-pack.
6. WinCo
WinCo is a great place to pick up bulk goodies for less in preparation for the holidays. For example, you can score a massive, 16-inch veggie tray complete with dip to put out for guests before the feast. You can also use a coupon to take $1 off several different varieties of Progresso or Campbell's Chunky soups.
7. Boston Market
Boston Market is known for its home-style cooking, so it's a popular place for holiday fare.
This year, for $13.49 per person, you can get the Boston Market Premium Buffet, which comes with an entrée of your choice, three sides, cornbread, cranberry walnut relish and an assortment of pies to make your holiday dinner complete. There is also a Deluxe Buffet option for $11.49 per person, which comes with an entrée, two sides, cornbread and pies. You can even create your own buffet starting at $10.29 a person. There is a $60 minimum to order and some date restrictions apply.
8. Wegmans
Wegmans prides itself on delivering your order fresh in as little as one hour. If you're thinking about making an apple pie from scratch, Wegmans has you covered with an eight-pound bag of apples for a low $5.99. Blow your guests' minds with the most original cheese on the block when you pick up a seven-ounce package of pumpkin harvest creamy goat's milk cheese for $6.99.
Don't Lift a Finger: 11 Best Grocery-Delivery Services That Are Worth the Money
Make Your Money Work for You
9. Giant
Giant just might be the go-to store for Thanksgiving sides and snacks. Right now, the chain is advertising a fresh store-made veggie platter for $19.99. There's also a massive cheese nibbler entertaining tray with pre-cut meat and a variety of cheeses for $24.99. Want to pair that with some crackers? Keebler Town House Originals, Club or Toasted Crackers are yours for just $1.77 with the purchase of $25 or more.
10. Ralphs
Do you plan on serving wine with dinner this Thanksgiving? Ralphs is offering a full 30 percent off when you buy six or more 750 ml bottles with your Ralphs card. You can also pick up a whole, eight-inch pumpkin pie for $3.99 when you shop with your card. When it's time to serve coffee, instead of brewing a whole pot, serve it by the cup. Keurig Green Mountain Breakfast Blend K-Cups are on sale for $18.99 for a 36-pack.
11. Safeway
Whether it's for munching during the traditional Thanksgiving NFL game or simply as a holdover before the turkey, chips and dip are part of Thanksgiving, and Safeway has you covered with both. It's your choice of Tostitos, Lay's Kettle or Utz potato chips for $1.99 each — but you are required to buy three in any combination to get the deal. You can pair that with two 16-ounce O brand organic salsa jars for $5.
After the Guests Leave: Meals for Under $5 to Make With Thanksgiving Leftovers
12. Stop & Shop
Stop & Shop has no shortage of options for pre-cooked, take-out Thanksgiving dinners. Leave the cooking to them and pick up a holiday boneless Boar's Head ham dinner for $69.99. The boneless Boar's Head turkey dinner is also $69.99. Traditional ham or turkey dinners are $59.99 each. All dinners serve between four and six people, but you can tack on a sides kit for $27.99 more.
Make Your Money Work for You
13. Whole Foods
This year, make Whole Foods your one-stop Thanksgiving shop. You can pick up an entire pre-cooked meal, which includes sides, for $79.99, $199.99 or $249.99, depending on if you want to feed four, eight or 12 people. If you only need the turkey, Whole Foods will roast a 10-pound bird for you for $89.99. Raw turkeys are $3.99 a pound for Heirloom Bronze turkeys and $3.49 per pound for Kosher Valley turkeys. You can also take your pick from fair-priced sides and soups, as well as desserts, cookies, appetizers and platters.
Whole Foods is a good destination for more than just holiday dinners. Check out the 10 items you aren't buying at Whole Foods, but should.
14. Albertsons
Albertsons is offering you the opportunity to be a Thanksgiving dessert rock star with the five-inch turkey fall cake, which you can get for just $7.99. The chain is continuing its Turkey Bucks campaign to help needy families get the meals they deserve over the holidays. By contributing a tax-exempt donation, you can join the mission. Last year, the campaign provided nearly 18,000 meals.
15. ShopRite
The ShopRite Gobble 'Til You Wobble menu includes a full, pre-cooked, heat-and-eat Thanksgiving meal. You get a Grade A, 10- to 12-pound Butterball turkey, three pounds of mashed potatoes, two-and-a-half pounds of sweet potatoes and two pounds each of holiday stuffing and turkey gravy. You can also choose a heritage ham dinner, which comes with its own selection of sides and casseroles. Each option serves eight to 10 hungry people, and prices vary by location. When you order, just enter your zip code to check the price.
16. Harris Teeter
Harris Teeter will do the cooking for you this year, for either Christmas or Thanksgiving. Prepared Thanksgiving dinners come in three varieties, all of which will run you $49.99. The turkey dinner comes with creamed corn, cornbread dressing, mashed potatoes with gravy and more. The ham dinner features potato casserole, creamed corn and mashed potatoes. Both will feed between eight and 10 people. The third choice is prime rib, which feeds between six and eight people and comes with a similar bevy of sides.
Make Your Money Work for You
17. Costco
While your guests are waiting for dinner, they're going to want to nibble on some finger food. Cheese and crackers are the standard go-to appetizer — but you're not going for standard. Take your snack game up a notch and dazzle your guests with the Sid Wainer & Son American Artisan Collection, which includes high-end fare like goat cheddar, ash-aged camembert, wild boar salami, duck rillettes and old world burrata. You can get the entire platter for $139.99, or $26.36 per pound. There are always plenty of ways to ways to pay less at Costco.
18. Kroger
Kroger wants you to leave the cooking to them this Thanksgiving by participating in their Party Plan: No Fuss Turkey Dinner. The store's deli department will cook the turkey for you and also teach you how to make a frozen pumpkin pie look and taste like you made it that morning. Pricing varies by location, but if you're going with baked buns, rolls or croissants this year, Kroger published a coupon for $1 off any two refrigerated baked goods.
19. Publix
Whether it's part of a side dish or the main ingredient in your favorite casserole, it's not Thanksgiving without green beans. You can score a full pound of them right now at Publix for just $1.99. Your guests will also be expecting potatoes, and there are so many different and delicious ways to prepare them. You can pick up a five-pound bag of red potatoes for $2.99.
20. Winn-Dixie
In 2016, Winn-Dixie offered Thanksgiving packages that included a turkey dinner with a fully cooked 10-12 pound bird, cornbread dressing, giblet gravy and 16 rolls for $39.99. There was also a spiral-sliced ham dinner with two casseroles for $45.99. Both dinners served six to eight people. There's no word yet on their holiday menu yet this year, but right now, five-pound bags of red or gold potatoes — perfect for Thanksgiving mashing — are on sale for $3.49. Is your family more into candied yams? Sweet potatoes are just 89 cents per pound.
Up Next: Macy's Holiday Hours for Christmas and New Year's
Morgan Quinn contributed to the reporting for this article.
About the Author